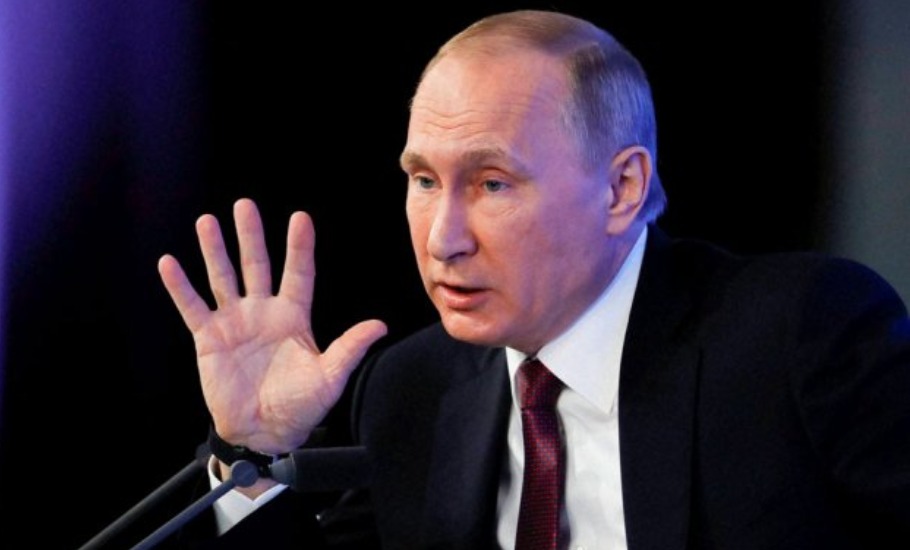 Russia approves COVID vaccine 'Sputnik', Putin says daughter inoculated
Russia on Tuesday (August 11) said it has approved the world's first vaccine for COVID-19.
"This morning, for the first time in the world, a vaccine against the new coronavirus was registered," in Russia, President Vladimir Putin told government ministers in a video call, AFP reported.
One of his daughters has already been administered the vaccine and she is doing fine, the agency reported him as saying. Putin said the vaccine provides "sustainable immunity".
The vaccine has been developed by the Gamaleya Institute in Moscow, Putin said. It has been tested on human beings for less than two months, reported Reuters.
The clinical trials to ascertain the vaccine's safety and efficacy on a large number of people are continuing, Reuters reported.
"I know that it works quite effectively, forms strong immunity, and I repeat, it has passed all the needed checks," the agency reported Putin as saying during the video call that was televised on TV. He said the vaccine is likely to be mass-produced soon.
Russia's approval for the vaccine comes even before Phase III of its trials are over. The phase involves testing the vaccine on a large number of people.
Ever since the pandemic struck, many countries have been involved in a race to produce a vaccine. Over 100 possible vaccines are in various stages of development around the world, WHO data show, with at least four in final Phase III human trials stage, Reuters reported.
Russia's first off the block announcement on the vaccine has come amid international concerns that this is being done for political purposes.
The vaccine is yet to complete clinical trials. Russia is yet to publish any information about its findings for a peer review even among scientific community.
The WHO had issued a warning last week that Russia should stick to usual method of testing.
Scientific community is okay with shortening the approval processes, collapsing together two phases, proceeding with subsequent phase without fully publishing previous findings etc, but against shortening the testing itself.
Last month, the Indian Council for Medical Research had claimed that an Indian vaccine would be ready by August 15.
The Serum Institute in Pune has got the approval of the Drug Controller General of India (DCGI) to carry out the Phase II and Phase III trials of a vaccine developed by the Oxford University called Covishield.