Prime Minister Narendra Modi on Saturday morning launched the COVID-19 vaccination drive in country. "Everyone was asking when the vaccine will be available. It is available now. I congratulate all the countrymen on this occasion," the PM said in his address to the nation, following which he clicked a remote button to launch the inoculation drive.
Today, on Day 1, three lakh health workers will receive the vaccine. In initial phases, the Centre aims to inoculate 30 crore Indians, including one crore healthcare workers and two crore frontline workers, for free. Health regulators have approved two vaccines, Covishield and Covaxin, so far for restricted emergency use in the country.
Related news | How'll it be given? How many shots needed? All about the vaccine
Advertisement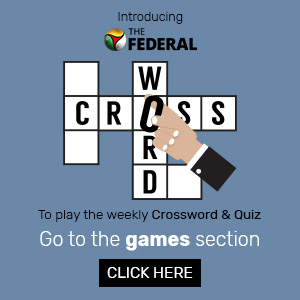 "Normally, it takes many years to make a vaccine but in such a short span of time, not one, but two 'Made in India' vaccines are ready. Besides, work on other vaccines is progressing at a fast pace," said the prime minister.
"I want to remind people of the country that two doses of the coronavirus vaccine are very important. Experts have said there should be a gap of one month between both doses," he said in a live address on Saturday. "Our vaccination programme is driven by humanitarian concerns, those exposed to maximum risk get priority."
Detailing the process, the PM said the health workers, including doctors and nurses, will be first to get the vaccine, followed by frontline workers like personnel of police forces, army, fire brigade, etc.
Seeking to ward off doubts being raised on the safety and efficacy by a section of doctors and politicians, Modi said scientists have given nod to the two made-in-India vaccines after being sure of their effects. "Don't pay heed to rumours and propaganda," Modi said, adding that India's vaccines enjoy global credibility because of their track record.
Related news | COVID-19 vaccine rollout: A selection of stories, videos, interactives
The prime minister said a vaccination drive at such a massive scale was never conducted in history. "There are over 100 countries having less than three crore population and India is administering vaccination to its 3 crore people in first phase only. In second phase, we've to take this number to 30 crore," said Modi.
The PM also urged people to continue with the protocols of wearing mask and maintaining social distance even after getting the first dose as immunity develops only after the second dose.
"Today when we take a look at the last year, we realise that we have learnt a lot as a person, a family and as a nation," he went on to say.
"This disease kept people away from their families. Mothers cried for their children and had to stay away. People could not meet their elderly admitted at hospitals. We could not bid adieu to those with proper rituals who died due to coronavirus," the PM said.
"In the fight against coronavirus, we've set an example for the world at many steps. When countries left their citizens stuck in China amid this pandemic, on their own, India stepped up and evacuated not only Indians but also the people of other nations under Vande Bharat mission," added the prime minister.
Union Health Minister Dr Harsh Vardhan witnessed the launch of vaccination programme from AIIMS, Delhi.
(With inputs from agencies)