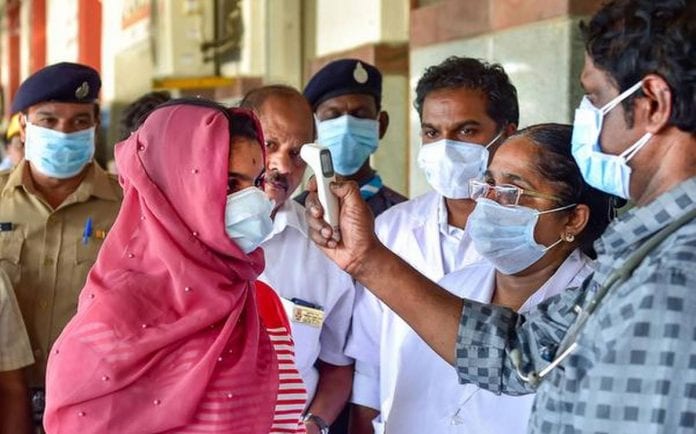 Organisers of a music concert in Bengaluru revealed on Thursday (March 19) that a person who had attended their concert on March 12 has now tested positive for COVID-19.
The concert titled, 'A Musical Evening with Mir Mukhtiyar Ali' took place at Chowdiah Memorial Hall in Malleshwaram, Bengaluru and went on for more than an hour. The Sufi music concert was organised by the India Foundation for the Arts (IFA) as a fundraising event.
According to media reports, the organisers said in a statement, "We would like to let you know that we have been intimated by an audience member who was present at the concert (that they have) tested positive for COVID-19 as of Wednesday, March 18, 2020."
Advertisement
"In the interest of your safety and wellbeing, we request you to take the required precautions and contact local health authorities, should you experience any symptoms. We understand that this is going to be a challenging and disruptive time for all of us and we regret the inconvenience caused. We are sending our best wishes to those who have fallen ill to get well soon and appealing to the rest of you to stay safe," they added.
Ruam Mukherjee, a member of the IFA, said the patient had arrived from Switzerland.
The Centre is allegedly waiting for the test results of this person to confirm whether he/she is infected by the virus.
Related news | COVID-19: Global toll touches 2 lakh as Delhi, Mumbai shut metro
On why the concert was held in the first place amid the virus outbreak, Arudhati Ghosh, Director of IFA said, "During the week of the concert, the risks were not what it is today."
"There were no bans on public gatherings either, so we went ahead with the programme," she added.
Mukherjee said they were glad not too many people showed up for the concert. "A maximum of 200 people would have attended the event. Many had bought passes but didn't turn up," he said.