It is not easy when, as a Covid patient, you find that the patient in the next bed has died of the disease, or when the food you are served in a government hospital is so bad you have to dump it into the dustbin. Or, for that matter, panic attacks. Staying calm can help a lot in getting cured. These are some of the experiences that Covid patients recalled, in a chat with The Federal.
'If you are asymptomatic, mental preparedness is all what you need'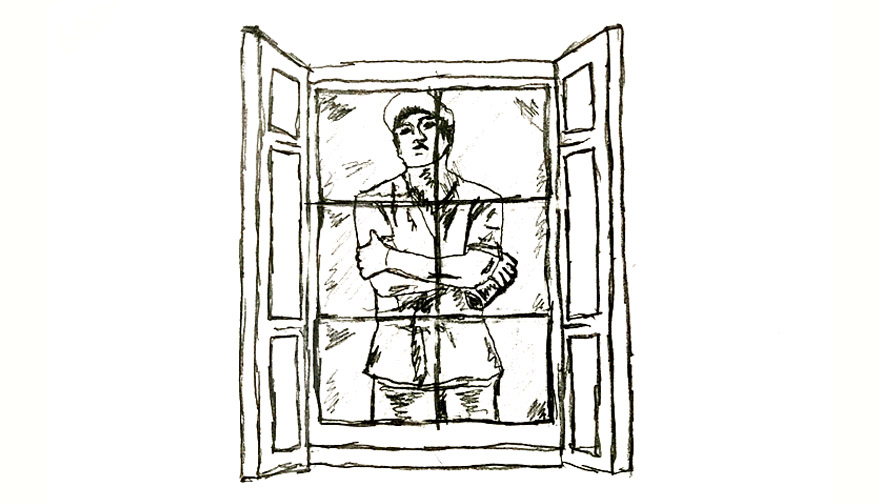 Akhil Ennamsetty, a 24-year-old law student from Telangana's Warangal town, tested positive for COVID-19 on his return from the UK.
"Mental strength holds the key to pull through such a crisis," while in the isolation ward, says Akhil. He tried to keep his spirits up and remain positive, though occasionally he found it tough to remain optimistic — especially when someone in a nearby bed succumbed to the illness.
"You suddenly realise that person died from the same illness you are suffering from," he says.
Now fully recovered, Akhil wants to donate his plasma for medical research.
After landing at Hyderabad airport on March 19, Akhil says he had a mild sore throat and informed the health desk at the airport. The officials told him it wasn't mandatory to quarantine passengers from the UK. However, they told him to follow self-isolation at home and to reach out to the Gandhi Hospital if he had any doubts.
"I checked into a hotel to spend the next few hours and went to Gandhi Hospital in the morning. During my stay at the hotel, I took extreme care not to contaminate the space. I asked the room boys not to come into my room. I did not even use the washroom there," he says.
Considering his health and near-absence of any symptoms, Akhil says he was confident he would test negative. "To my shock, I tested positive and officially became 'Patient 16' of Telangana the next morning. My family and friends were not prepared to hear this news," he says.
"But at that moment, I thanked myself for one of the best decisions I had taken in my life — declining to meet anyone after returning to India."
His contact history was traced and officials decided no one else was needed to be isolated in his chain of contacts due to the precautions followed by him. "I knew there won't be any danger to my life as I had a fairly good idea about this pandemic. I knew my healthy body and my young age would easily battle this out. That was the reason neither my parents nor I panicked," Akhil adds.
Related news: No COVID-19 case in 10 states/UTs in last 24 hours: Harsh Vardhan
The medical staff were friendly and his immunity overpowered the virus. However, Akhil says he still experienced breathlessness, respiratory congestion and exhaustion at times, and the virus tested his mental strength and willpower. But all that was cured with daily medicines.
"You feel that your body is combating something deadly inside. It drains the energy. When you see that other patients are getting critical, or succumbing, you get nervous," Akhil says. "But one shouldn't lose willpower. I have tried to stay positive since day one," he adds.
Akhil says a well-maintained hospital ward with plenty of light and ventilation helped him to stay active. "Bed sheets and hazmat suits were changed every day, and the wards were cleaned and mopped too. We were given packaged drinking water and packed food for breakfast, lunch and dinner."
Besides, patients were given dry fruits, tea and coffee, while doctors checked them after breakfast and treated each patient as per the symptoms.
"I made friends with the healthcare workers. The sad part of my stay was that I did not know who treated me as the doctors wore complete masks. Only through their voice, I could recognise them," he says. "I don't know how to thank them."
"With the Wi-Fi facility, I was in touch with my family and friends, and also listened to online lectures from my university. I also worked on my project on human rights activism with the Clinton Foundation," he says.
'I contracted COVID-19 despite taking all precautions as a doctor'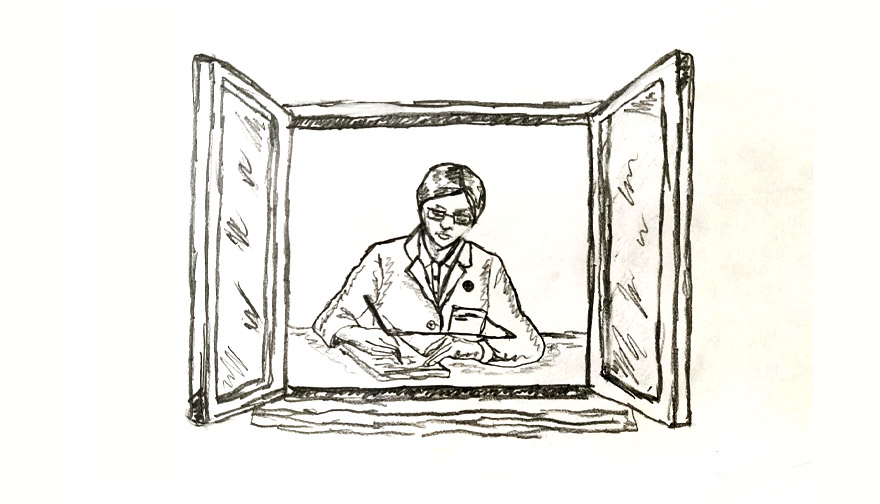 For Dr Sushil Indoria, a practising physician for three decades, contracting COVID-19 and recovering from it offered important lessons than all these years in practice. Despite adhering to all safety checks, Dr Indoria still contracted the virus. "I was an asymptomatic case and tested positive in mid-April," he says.
Indoria was exposed to a COVID-19 patient who had come with cold, cough and fever to his hospital in Thane, Maharashtra. This was despite him being adequately guarded with personal protective equipment and adhering to the hand-washing regimen, etc, he says. "I think I contracted the infection because I didn't sanitise my phone or through pen or paper."
Soon after the patient tested positive, Dr Indoria informed the Thane Municipal Corporation and went into quarantine along with his staff. Being an infectious diseases expert, Dr Indoria says he was cool.
"I wanted my family members to test negative and thankfully they did. But a week later, one of my staff members and a chemist at my hospital tested positive," he says.
While his family stood by him during treatment at a private hospital, he took to exercises and healthy eating to fight the infection. "One could either be scared or see what can be done. I decided to keep myself motivated with positive thoughts and conversations and sailed through it."
Related news: COVID-19: UP doctor who received plasma therapy dies of heart attack
He decided against seeking admission at a government hospital as they are often crowded and there's a risk of cross-infections too. "This being a highly contagious disease, I didn't want to take a chance," he adds.
Dr Indoria, who first tested negative two weeks ago, is yet to begin work. He says the disease has brought everyone on their knees. "Do not underestimate the disease. It can be contracted from anywhere and everywhere — including from the seat that was previously occupied by an infected person," he says.
Since his case was asymptomatic, he was taken for tests after the 10th day and he tested negative twice, after which he was discharged. Though it was his choice, he rues that the hospitalisation and treatment at a private hospital could be as high as ₹2 lakh.
"The tests cost around ₹20,000 since each time you have to spend ₹4,500 and you have to undergo one at least four or five times. Besides, an average hospitalisation cost is around ₹10,000 per day and one has to spend at least a couple of weeks in the hospital," he says.
Beyond treatment, it required mental strength to cope with govt hospital and its hygiene'
Gayathri and her husband Kishore (names changed) returned from the US in March and were placed under home quarantine. Within days, Gayathri, in her 50s, had fever. She along with her husband were tested.
Gayathri tested positive and was admitted to the Rajiv Gandhi Government General Hospital. Her husband tested negative, and went into home quarantine. "I had fever for two days. After taking paracetamol on both days, I was cured. But, I was kept in the hospital until I recovered fully," she says.
She also had a mild cough. "We don't know whether the mild cough was due to COVID-19 or other complications. But doctors say it was because of COVID-19," Gayathri said.
After recovering, she says the mild cough persisted for nearly five days. "Doctors don't give the same medicine for more than two days. Even the paracetamol, malaria tablets and other vitamin tablets were given only for two days," says Gayathri.
Related news: Filmmaking amid social distancing? Bollywood wonders how to make it work
She did not have a cold or any breathing troubles, she says. Gayathri was also diabetic and hence was cautious with the food she ate.
As she contracted the virus at a very early stage in India, there were not many patients in the hospital ward. "Only one couple, who returned from the US, was there. They got discharged in 11 days after testing negative. I was then all alone and it was one of the difficult times (mentally) for me," she says.
She was mentally stressed due to the bleak atmosphere at the government hospital, but she coped with it as she had no other option. She was put off by the quality of food served, and the repetitive menu.
"Most nights, we had to throw the supper in the dustbin because of its quality," she says.

.
She ate fruits, bread and butter, sent by her family. They were not allowed to meet her, but told to drop in the food at the hospital entrance. "My son shared this on Twitter and only then they started to serve decent food," she adds.
After nearly two weeks in hospital, she was tested, and turned out to be negative. She was discharged, but asked to stay under home quarantine for another 14 days.
'First came throat infection, then fever, then fear and breathlessness followed'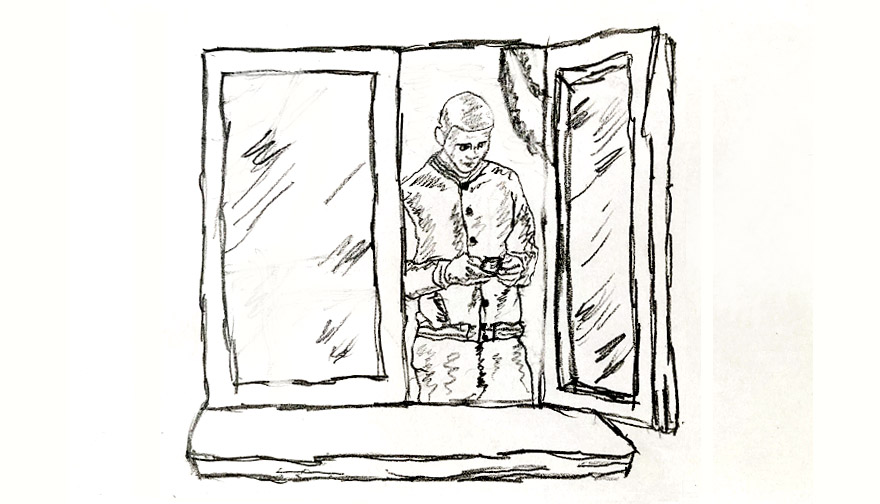 Thangaraj (name changed), 39, works as a yoga and naturopathy practitioner at a hospital in Chennai. He does not know how he contracted the coronavirus, but thinks it could have been through one of his patients. His contract tracing did not yield any result.
His first symptom was throat pain. "I was unable to swallow food. Since I am a doctor myself, I self-examined and found white dots in my throat. It was like puss," says Thangaraj.
He then went to Kilpauk Medical College hospital and tested positive. He was immediately admitted. "On the second day of my admission, I had fever. It continued for two days. I was scared. Because of that I was unable to breathe easily," the doctor says.
At the hospital he was given hydroxychloroquine, Vitamin C and Zinc tablets. While that helped him recover physically, he was mentally stressed. He had to take psychiatric help to relax. "That brought my erratic breathing under control," he says.
Related news: Migrants in Delhi struggle to survive, sell mobiles, pawn Aadhaar cards
"More than anything, I was scared for my family. They tested negative and that gave me some relief," he adds. Doctors visited me once a day and psychiatrists called me over the phone and counselled regularly, he said. "I was given breathing exercises and encouraged to meditate," he says.
"I didn't have problem in passing urine unlike some other COVID patients. But I had constipation and I took enema (fluid) to ease my bowel," adds Thangaraj.
But for Thangaraj, who had nothing but his mobile phone with him, talking to family and friends kept him out of depression. "It was difficult to pass each hour," he says.
After two weeks of treatment he was discharged and he is back at work. "I am feeling better now. I don't feel tired," he says.
(With inputs from Suresh Dharur, Janani Sampath, Vinoth Kumar and Prabhakar Tamilarasu)