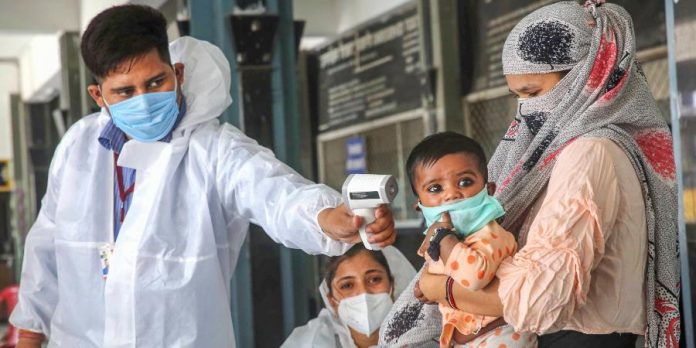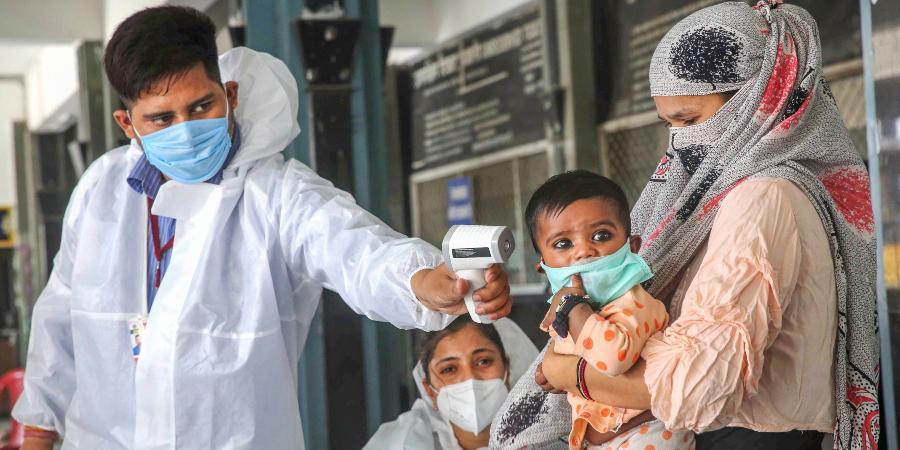 Over 74 million people in India above the age of 10 years were affected by the novel coronavirus till August and most number of cases were in urban slums, a serosurvey done by the Indian Council of Medical Research (ICMR) has indicated.
The figure is only about 7 per cent of the population, which would mean that a large section is still vulnerable to the infection and India is still a long way off from achieving herd immunity, the second national serosurvey by the ICMR said.
Related News: WTO can redeem itself by ensuring affordable COVID care
Advertisement
Non-slum regions in urban areas had the highest number of cases after the slum areas, and this was followed by rural areas, the survey that has appeared in the Lancet Global Health pre-print said. 
"The transmission of infection is expected to continue in most Indian states till the herd immunity threshold is achieved, either by natural infection or vaccination. While this threshold is unknown, most estimates place it above 50 per cent," the report said, according to PTI.
The survey said about 11 per cent of cases (one in nine) were asymptomatic as they had not showed any COVID-19 symptoms but were detected with the immunoglobin G (IgG) antibodies for the SARS-CoV-2 virus that causes the infection. 
"Our data supports the expansion of testing strategies to include individuals without having known exposure or symptoms. We found only 3 per cent of seropositive individuals reported COVID-19 symptoms highlighting the limitations of symptom directed testing and the importance of universal prevention methods," the report stated. 
"Nearly one in 15 individuals aged 10 years and above had SARS-CoV-2 infection by August 2020. The adult seroprevalence increased 10 times between May and August 2020. Lower infection to case ratio in August compared to May reflects a substantial increase in testing across the country," the ICMR survey said. 
Related News: AstraZeneca may start fresh global COVID vaccine trial
The study found the seroprevalence to be high in the slums ofMumbai (57·8 per cent). It also showed that there has been a substantial increase in the rural population with the infection. "Transmission will increase further in these rural areas in the coming months, underscoring the need for implementing nonpharmaceutical interventions as well as strengthening healthcare facilities for the effective management of cases," it said. 
Of the 29,082 individuals tested for the presence of IgG antibodies for SARS-CoV-2, 3,135 tested positive, with an unweighted seroprevalence of 10·8 per cent. Of the 29,082 people (aged 10 and above) surveyed from August 17 to September 22, 6.6 per cent showed evidence of past exposure to COVID-19, while the seroprevalence among adults was 7·1 per cent.
(With PTI inputs)