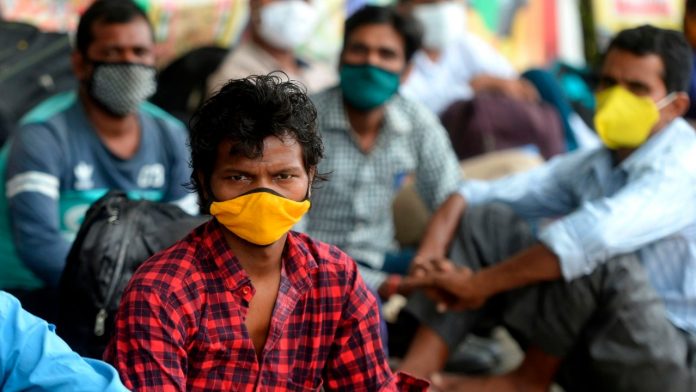 India reported more recoveries than new cases of coronavirus over the last week, in what indicates that the country might have achieved the peak of the pandemic and the decline has begun.
About 5.05 lakh new cases of COVID-19 were reported over the last seven days as against 5.61 lakh recoveries during the same period.
On Thursday (October 8), the fresh cases-recoveries margin was the highest — at about 22,000 cases.
Currently, the overall number of cases in India stands at 69.79 lakh, including more than a lakh deaths. But the average number of daily cases has also declined over the last week.
The country reported an average of 72,000 cases every day during the last week compared to the daily average of about 81,000 cases last week. The week prior to that, it was about 86,000 per day. This is the fourth consecutive week that saw a decline in average daily cases.
The test positivity rate (TPR) has also declined over the last two weeks and had been below 8 per cent. The TPR is the number of positive samples per hundred tests.
On Thursday, it was the lowest — at 5.10 per cent — while the highest in a week was 7.54 per cent, which was reported on Friday. This decline is also a positive sign for the country as it suggests a further decline in the spread of the virus, only if the trend continues for the next few weeks.
The number of deaths due to coronavirus crossed the one-lakh mark last week. Now, the challenge is to reduce deaths. If we look at the death rate of the country, it stands at just 1.54 per cent, as of Saturday. Though it looks minimal, the actual figure has become a cause of concern.
The country reported 6,574 fatalities in the last seven days. The daily average deaths has also declined during this week. It was about 1,066 deaths in the previous week, which has come down to about 939. A reduction in this would strengthen the battle against the virus.
The overall trends on all the above parameters suggest a welcoming trend but it would take a few more weeks to assert that the country is headed towards flattening the curve.