A team of health workers was heckled and coughed on by angry protesters in a containment zone in Kerala's Thiruvananthapuram district on Friday (July 10) when they had gone to the area to collect swab samples.
A report in NDTV said, the team which had a 25-year-old doctor accompanied by two staff nurses, a technician and the driver of the car they were seated in, had reached the health centre in the containment zone to wear their PPE kits and collect swab samples when the incident occurred.
They, however, found the health centre's gate locked on reaching and within minutes were surrounded by a mob of around 50 people, who started shouting at them and banging the windows of the car.
Advertisement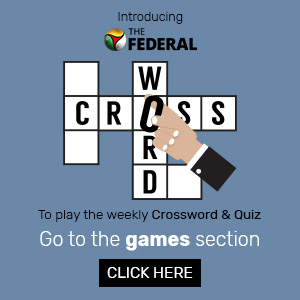 "Since the car could not move ahead and people were banging the windows vigorously at the driver's side, our driver rolled down the window in an attempt to coax them to let us go. One of the men stuck his head inside the car and coughed at us saying, 'If we have COVID, you should have it too'," NDTV quoted the doctor as saying.
The team managed to leave the place and the doctor alerted concerned authorities about the incident after reaching the community health centre.
She and the four other occupants of the car are now in quarantine. The doctor had joined formal duty just 10 days back and as per protocol was sent to a rural area to practise.
The doctor told NDTV that she later received calls from Kerala health minister KK Shailaja and district collector Navjot Khosa who consoled her and told her that she should return to the area after completing her quarantine.
"We have been doing very intensive tests in this area. It's a focus for health workers. They are working very sacrificially. Instead of supporting them, it's very scary to hear that a doctor's vehicle was attacked by people. If they are attacked, who will treat people? People can protest, but they cannot do so gathering in groups and that too without masks or social distancing. The situation is very dangerous," the report said quoting Shailaja's briefing to the press on the matter.
People in the particular containment zone had gathered in large numbers, flouting social distancing norms, on Friday to protest against the alleged unavailability of basic provisions like milk and even food for isolated people in the area.
"People were angry and protesting because they were not getting provisions in the area. Some families could not even go out to buy essentials like milk for their children in between. Their family members, who had been taken to the facilities after testing positive, had called home earlier and said they did not get food to eat. But whatever, people cannot behave with medical teams like this. District officials came to this locality later during the day and addressed our issues," the area's councillor told NDTV.
Chief Minister Pinarayi Vijayan, on the other hand, has accused people with "vested political interests" of provoking locals to stage such protests. He warned that strict action will be taken against those who are instigating people.