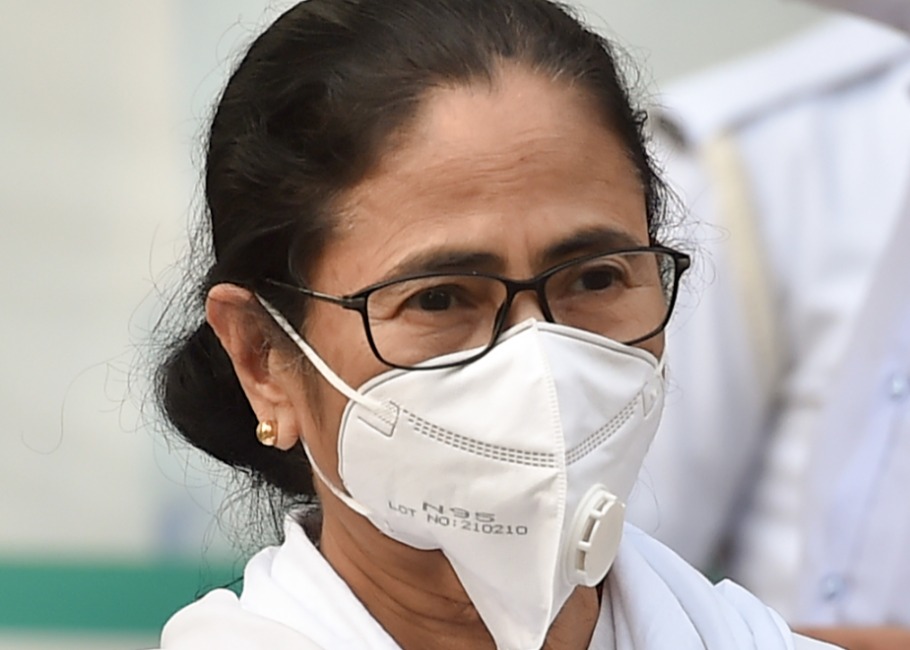 A day after suggesting Prime Minister Narendra Modi to let the state governments chart their lockdown exit plan, West Bengal Chief Minister Mamata Banerjee on Tuesday (May 12) announced a roadmap of how her government plans to lift the COVID-19 restrictions in the state.
Addressing a press conference in the evening, the chief minister hinted at resuming restricted economic activities even in the state's red and orange zones. The state government has already allowed movement of public transports, opening of shops and resumption of industrial activities in the state's eight green zone districts with certain restrictions.
Intra-district bus services have been allowed in the green zones with 20 passengers per bus, while taxis have been asked to ply with three passengers only. Industries, construction works and offices have also been given nod to resume work with 25 per cent workforce. They are allowed to function from 10 am till 6 pm.
Advertisement
Related news: Migrant workers from Bengal set for reality test amidst political slugfest
Standalone shops, which are not housed in market complexes, have been allowed to stay open from 10 am to 6 pm across the state, except for the containment areas.
Chief Minister Banerjee on Tuesday said similar economic activities could be started even in red and orange zones. A total of 10 districts of West Bengal are in red zone while five are in orange zone.
She said red zones can be further bifurcated into three categories: A, B and C. In areas within the red zone marked as 'A', full restrictions would continue, she said.  In areas marked 'B', certain activities would be allowed by maintaining social distancing, while in areas under 'C' category, almost all activities would be allowed, she added.
Banerjee said that police, after assessing ground situation, would decide what sorts of relaxation could be given in the less affected areas. District administrations were also asked to give special thrust to provide 100 days' work under the Mahatma Gandhi National Rural Employment Guarantee Act (MGNREGA) to revive rural economy.
Related news: Bengal feels lockdown pinch as monthly revenue drops by ₹5,000 crore
The chief minister said that even those migrant workers who had returned from other parts of the country should be given work under the MGNREGA. She also stressed the need for long-term and short-term plans to revive the economy.
Meanwhile, the state government on Tuesday transferred health secretary Vivek Kumar as the principal secretary in the environment department amid the controversy over the state's handling of the COVID-19 situation. Kumar was replaced by transport secretary Narayan Swaroop Nigam.
Earlier, Manoj Agarwal, the principal secretary, food and civil supplies, was transferred following allegations of irregularities in ration distribution.