The cumulative number of COVID-19 vaccine doses administered to healthcare and frontline workers in India crossed the one crore-mark on Friday (February 19), as per the Union health ministry.
But several states, including Maharashtra, Karnataka, Tamil Nadu, Delhi, Punjab, among others, lagged behind with nearly 50 per cent of the healthcare workers hesitating to take the jab.
While the vaccination drive was rolled out on January 16 countrywide, for frontline workers it started from February 2.
Advertisement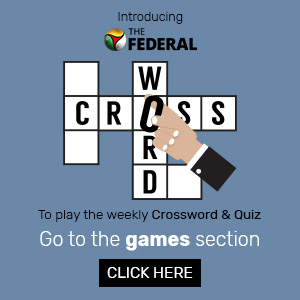 In Karnataka, as per the health department data, the vaccine coverage among healthcare workers (HCW) and frontline workers (FLWs) remained at 51 per cent and 36 per cent, respectively, as of February 19.
In Bengaluru health department director Dr Omprakash Patil said resistance to vaccines remained high among private healthcare workers and medical students.
Also read: New COVID-19 mutations found in 3 Maharashtra districts, says scientist
He said 80 per cent of the vaccines administered in Karnataka were Covaxin, developed by Hyderabad-based Bharat Biotech, with many doubting its efficacy and worried about side-effects.
He also cited the nearing of exams as a reason for medical students staying away from the vaccine drive.
With ministers and the political class yet to take the vaccine and lack of interim efficacy data for Covaxin, many resident doctors expressed anxiousness about adverse reactions following vaccination.
"It's simply the fear factor. Though many have come forward, some clarity on the efficacy is still needed. Perhaps that would push more health workers to take the vaccine," said Dr Madan Gaekwad, immediate past president of Private Hospitals & Nursing Homes Association (PHANA) in Bengaluru.
Dr Arundhati Chandrashekar, National Health Mission Director, had even said that the government was considering denying access to free Covid treatment to those who do not want to take the vaccine. But several doctors criticised the proposal saying the vaccination was only voluntary and the government cannot cut benefits and force people to take the jabs.
Also read: You can choose vaccination date, site on COVID app if you're 50+
The government also failed to convince frontline workers. When The Federal spoke to some pourakarmikas — waste pickers of civic administration in Ward 57 (CV Raman Nagar) – they said the government neither told them what vaccine they would get nor about its need, efficacy, or complications, if any. Hence, they feared taking the vaccine and wanted to go by their family members' advice to adopt a wait-and-watch approach.
"Some of the doctors themselves have not taken [the vaccine], nor have our supervisors who are now instructing us to take it. So we are not comfortable taking the vaccine shots," a worker said.
When asked about why the government did not make politicians or celebrities take the vaccine and promote it to instil confidence among the public, the director cited a central government order (protocol), which said frontline workers and healthcare workers should be given first priority and only after that general citizens would be eligible.
Another doctor pointed out that Prime Minister Narendra Modi, in a meeting in January, had instructed the political class to not queue up for the vaccine but wait for their turn.
In Karnataka, the health minister, himself a doctor, wrote to the Centre seeking permission to allow them to administer the vaccine to famous personalities and political class so that it may boost some confidence among the general public.
As per the health ministry's data, a total of 40 people have been hospitalised so far (post-vaccination). This comprises 0.0004 per cent of the total vaccinations. Of this, about 24 were discharged after treatment. A total of 32 people have died after being inoculated with the COVID-19 vaccine till now.