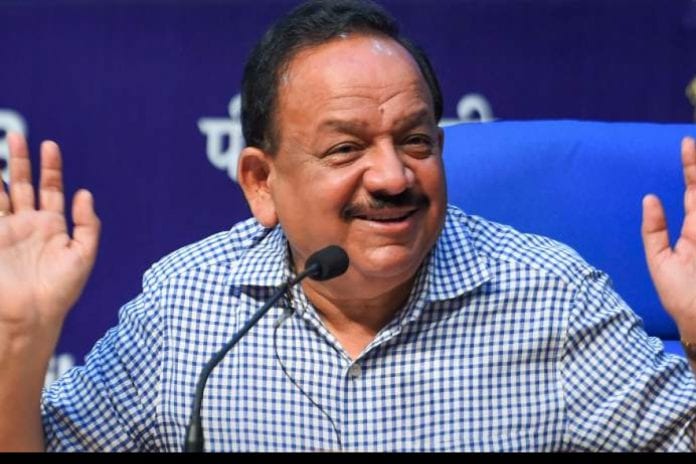 Even as new COVID-19 cases continue to rise in India, the Union health minister Harsh Vardhan has found reason to cheer in the fact that the recovery rate of infected patients is improving every day.
"As we are seeing continuously of late, our recovery rate is getting better every day. Today our recovery rate is at 31.7%," he said on Tuesday.
As on May 12, India recorded a total of 70,756 COVID-19 cases, with around 46,000 active cases. The number of deaths due to the disease were recorded at 2,293.
Related News: Coronavirus in numbers
"In the fight against COVID-19, our mortality rate is about the lowest in the world. Today the mortality rate is around 3.2%, in several states it is even less than this," Vardhan pointed out, adding that the global fatality rate is around 7-7.5%.
Of the 2,293 deaths, Maharashtra accounts for the highest number of fatalities at 868, followed by Gujarat (513), Madhya Pradesh (221), West Bengal (190), Rajasthan (113), Uttar Pradesh (80), Delhi (73), Tamil Nadu (53) and Andhra Pradesh (45). The death toll climbed to 31 in Karnataka as well as in Punjab.
Telangana has reported 30 fatalities due to the respiratory disease, Haryana 11, Jammu and Kashmir 10, Bihar six and Kerala four. Jharkhand and Odisha have recorded three COVID-19 fatalities each, while Himachal Pradesh, Assam and Chandigarh have reported two deaths each. Meghalaya and Uttarakhand have reported a fatality each, according to the ministry data.
According to the health ministry's website, more than 70% of the deaths are due to comorbidities.
Related news: Learn to live with virus, says Health Ministry
Maharashtra led the case list too with 23,401 cases, followed by Gujarat (8,541), Tamil Nadu (8,002), Delhi (7,233), Rajasthan (3,988), Madhya Pradesh (3,785) and Uttar Pradesh (3,573).
The number of COVID-19 cases has gone up to 2,063 in West Bengal, 2,018 in Andhra Pradesh and 1,877 in Punjab. It has risen to 1,275 in Telangana, 879 in Jammu and Kashmir, 862 in Karnataka, 747 in Bihar and 730 in Haryana. Kerala has reported 519 coronavirus cases so far, while Odisha has 414 cases. A total of 174 people have been infected with the virus in Chandigarh and 160 in Jharkhand.