With 46,341 people testing positive for COVID-19 over the last 24 hours, India's COVID-19 tally crossed the 14 lakh-mark on Sunday (July 26), while the recoveries mounted to 9,15,745, according to data by covid19india.org.
The total number of cases shot up to 14,33,428 on Sunday.
In what came as a grim observation, the country has crossed the 14 lakh-mark just two days after it crossed the 13 lakh-mark.
Advertisement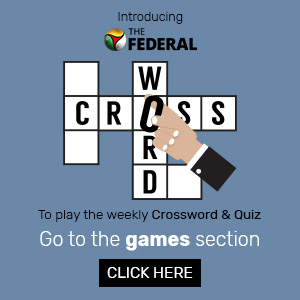 Furthermore, India took 158 days to reach the first five lakh cases-mark, but just 20 days to record the next five lakh cases.
The country's death toll rose to 32,723 with 615 fatalities being recorded in a day, the data updated at 9.23 pm showed.
There are 4,84,460 active cases of the virus infection in the country.
As many as 28,512 patients have recuperated from the disease in a span of 24 hours, according to the data.
The total number of confirmed cases also includes foreigners.
The total number of tests for detection of COVID-19 has crossed the 1.6 crore-mark in the country. According to the ICMR, a cumulative total of 1,62,91,331 samples have been tested up to July 25 with 4,42,263 samples being tested on Saturday (July 25).
Deaths
Of the total 32,723 deaths reported so far, Maharashtra tops the tally with 13,656 fatalities, followed by Delhi 3,827, Tamil Nadu 3,494, Gujarat 2,322, Karnataka 1,798, Uttar Pradesh 1,426, West Bengal 1,372, Andhra Pradesh 1,041, and Madhya Pradesh 811.
So far, 621 people have died of COVID-19 in Rajasthan, 463 in Telangana, 392 in Haryana, 312 in Jammu and Kashmir, 306 in Punjab, 249 in Bihar, 174 in Odisha, 83 in Jharkhand, 79 in Assam, 63 in Uttarakhand, and 62 in Kerala.
Chhattisgarh has registered 43 deaths, Puducherry 40, Goa 35, Himachal Pradesh and Chandigarh 13, Tripura 11, Meghalaya five, Nagaland four, Arunachal Pradesh and Ladakh three, and Dadra and Nagar Haveli and Daman and Diu reported two fatalities together.
The health ministry stressed that more than 70 per cent of the deaths occurred due to comorbidities.
Confirmed cases
Maharashtra has reported the highest number of cases at 3,75,799, followed by Tamil Nadu 2,13,723, Delhi 1,30,606, Andhra Pradesh 96,298, Karnataka 96,141, Uttar Pradesh 66,988, and West Bengal 58,718.
The number of COVID-19 cases was recorded at 55,822 in Gujarat, 54,059 in Telangana, 38,919 in Bihar, 35,909 in Rajasthan, 31,332 in Haryana, 31,087 in Assam, and Madhya Pradesh 27,800. Odisha has reported 25,289 infections, Jammu and Kashmir 17,920, Kerala 19,026, and Punjab 13,218.
A total of 7,892 people have been infected with the virus in Jharkhand, 7,489 in Chhattisgarh, 5,961 in Uttarakhand, 4,861 in Goa, 3,882 in Tripura, 2,787 in Puducherry, 2,235 in Manipur, 2,136 in Himachal Pradesh, and 1,276 in Ladakh.
Nagaland has recorded 1,339 COVID-19 cases, Arunachal Pradesh 1,126, and Chandigarh 887. Dadra and Nagar Haveli and Daman and Diu together have reported 943 cases.
Meghalaya has reported 669 cases, Sikkim 512, Mizoram 361, and Andaman and Nicobar Islands 318 cases.
States which reported severe spike in cases
Maharashtra
Maharashtra recorded 9,431 cases of the infection in the last 24 hours, taking the total to 3,75,799, according to the data by covid19india.org.
The number of fatalities reported during the same period was 267, and the total number of recoveries in the state stood at 1,48,601, with 6,044 people recuperating during the last 24 hours.
Tamil Nadu
Tamil Nadu reported 6,986 COVID-19 cases and 85 deaths during the last 24 hours. The number of recoveries in the state shot up to 1,56,526 with 5,471 recovering in the same span.
Delhi
Delhi recorded a spike of 1,075 cases, taking the total to 1,30,606, while 21 people died due to the virus disease. At the same time, 1,807 people recovered from the coronavirus infection over the last 24 hours.
Andhra Pradesh 
Andhra Pradesh on Sunday reported a total of 7,627 COVID-19 cases on Sunday, taking the total to 96,298. At least 56 fatalities were confirmed during the same period, taking the total death toll to 1,041.
On the other hand, the total number of recoveries shot up to 46,301, with 3,046 people recuperating from the disease.
Kerala
Kerala reported 927 cases of COVID-19 on Sunday, taking the tally to 19,026. At the same time, 689 people recovered in the state from the virus infection, resulting in the number of recovered people shooting up to 9,300.
Rajasthan govt requests Guv to call Assembly session to discuss COVID-19 crisis
Meanwhile, the Rajasthan Governor has received a revised proposal from the state cabinet led by Chief Minister Ashok Gehlot requesting that a session of the assembly be called on July 31 to discuss the coronavirus situation in the state, Raj Bhawan sources said on Sunday.
The proposal was received late on Saturday night, they said. The government has proposed to introduced a few Bills and discuss the coronavirus situation and its impact on the states financial health during the session, they said.