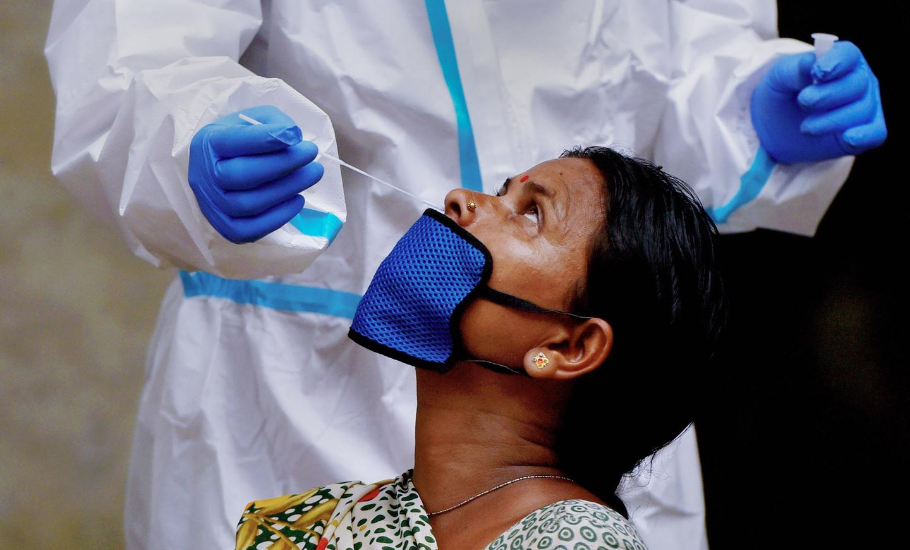 India's lowest COVID deaths in three months: Health Ministry data
The Union Health Ministry data on Monday morning (Oct 26) showed India reported 480 Covid-19 deaths in the last 24 hours, when country's COVID tally crossed the 79-lakh mark with 45,149 fresh cases. This is the lowest number of COVID-related deaths the country has reported since July 10 (475).
The country's total fatalities are 119,014.
Data showed that India was recording an average of 900-1,000 COVID-related deaths in August. This number rose to an average of 1,100 in September when coronavirus cases peaked with a daily average of 90,000 fresh cases. But, October has seen a steady decline in cases and deaths. For the past week, India has been recording less than 1,000 COVID deaths, which have remained below the 1,100-mark since October 2.
With 45,149 new coronavirus infections, India's total cases surged to 79,09,960 on Monday.
Total active coronavirus cases in India stand at 6,53,717 after a decrease of 14,437 in last 24 hours.
India has cured a total of 71,37,229 cases with 59,105 new discharges in the last 24 hours.
The world's second-most populous country also has the second-highest number of infections after the United States, which has around 8.1 million.
"India has crossed landmark milestones in its fight against #COVID19. More than 70 Lakh patients have been cured and discharged so far. This has led to a surge in the national Recovery Rate, which leaped past 90%," said Union Health Ministry.
India's COVID-19 tally had crossed the 20-lakh mark on August 7, 30 lakh on August 23 and 40 lakh on September 5. It went past 50 lakh on September 16, 60 lakh on September 28 and crossed 70 lakh on October 11.
According to the ICMR, a cumulative total of 10,34,62,778 samples have been tested up to October 24 with 9,39,309 samples being tested on Sunday (October 25).
India on Saturday (October 24) conducted 1,140,905 coronavirus tests, taking the total count of tests conducted so far in the country to 102,523,469. The test positivity rate recorded on Thursday was 4.39%.
Also read:All citizens in the country to get free COVID-19 vaccine: Union minister
Five states with the highest test positivity rate (TPR) – percentage of tested people turning out to be positive for Covid-19 infection (by cumulative data for tests and cases) – are Maharashtra (19.17%), Goa (14.53%), Chandigarh (13.87%), Puducherry (11.78%), and Karnataka (10.97%).
Five states with the highest TPR by daily numbers for tests and cases added are Goa (15.09%), Nagaland (13.93%), Kerala (12.21%), Manipur (10.76%), and Maharashtra (9.32%).
Among states and UTs with more than 10 million population, five that have carried out the highest number of tests (per million population) are Delhi (2,17,792), J&K (1,63,109), Andhra Pradesh (1,43,677), Assam (1,31,297), and Tamil Nadu (1,24,669).
The five most affected states by total cases are Maharashtra (16,38,961), Andhra Pradesh (8,04,026), Karnataka (7,98,378), Tamil Nadu (7,06,136), and Uttar Pradesh (4,68,238).
Maharashtra, the most affected state overall, has reported a net addition of 6,417 cases. The state has added 84,572 cases in the past 10 days.
Andhra Pradesh, the second-most-affected state by total cases, has added 24,880 cases in the past seven days. On Sunday it added 3,342 cases.
Tamil Nadu has seen its tally going up by 2,886 to 706136.
Karnataka has reported 4471 cases, to take its tally to 7,98,378.
Delhi has added 4,116 cases to take its tally to 3,52,520.