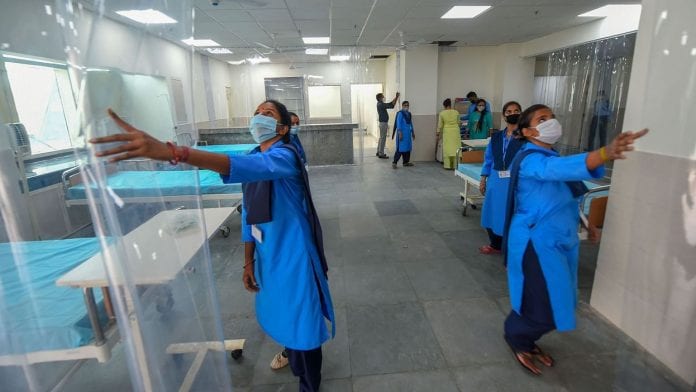 India's COVID-19 tally rose to 14,78,194 on Monday (July 27), with the country recording a total of 42,175 COVID-19 cases over the last 24 hours, according to data by covid19india.org.
The country's death toll rose to 33,414 with 602 fatalities being recorded in a day, the data updated at 8.42 pm showed.
There are 4,95,025 active cases of the virus infection in the country, while 9,49,332 patients have recovered.
Advertisement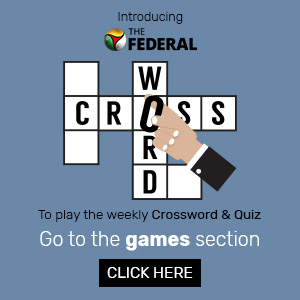 The total number of confirmed cases also includes foreigners.
According to the Indian Council of Medical Research (ICMR), a total of 1,68,06,803 samples had been tested up to July 26. As many as 5,15,472 samples, the highest in a single day, were tested on Sunday.
From the states
Total number of deaths
Of the total 33,414 deaths reported so far, Maharashtra has reported the maximum at 13,883, followed by 3,853 in Delhi, 3,571 in Tamil Nadu, 2,322 in Gujarat, 1,953 in Karnataka, 1,456 in Uttar Pradesh, 1,411 in West Bengal, 1,090 in Andhra Pradesh, and 820 in Madhya Pradesh.
So far, 631 people have died of COVID-19 in Rajasthan, 471 in Telangana, 397 in Haryana, 318 in Punjab, 312 in Jammu and Kashmir, 255 in Bihar, 181 in Odisha, 86 in Jharkhand and Assam each, 63 in Uttarakhand, and 64 in Kerala.
Chhattisgarh and Puducherry have registered 43 deaths each, Goa 36, Chandigarh 14, Tripura and Himachal Pradesh 13 each, Meghalaya and Nagaland five each, Ladakh four, Arunachal Pradesh three, and Dadra and Nagar Haveli and Daman and Diu two.
Total number of confirmed cases
Maharashtra has reported the highest number of cases at 3,83,723, followed by 2,20,716 in Tamil Nadu, 1,31,219 in Delhi, 1,02,349 in Andhra Pradesh, 1,01,465 in Karnataka, 70,493 in Uttar Pradesh, and 60,830 in West Bengal.
As many as 55,822 cases have been recorded in Gujarat, 55,532 cases in Telangana, 41,111 in Bihar, 36,878 in Rajasthan, 32,229 in Assam, 32,127 in Haryana, and 28,589 in Madhya Pradesh.
Odisha has reported 26,892 infections, Jammu and Kashmir 18,390, Kerala 19,728, and Punjab 13,769.
A total of 8,479 people have been infected with the virus in Jharkhand, 7,613 in Chhattisgarh, 6,104 in Uttarakhand, 5,119 in Goa, 3,919 in Tripura, 2,872 in Puducherry, 2,286 in Manipur, 2,231 in Himachal Pradesh, and 1,385 in Nagaland.
Ladakh has recorded 1,306 COVID-19 cases, Arunachal Pradesh 1,158, and Chandigarh 910.
Dadra and Nagar Haveli and Daman and Diu together have reported 986 cases.
Meghalaya has reported 721 cases, Sikkim 558, Mizoram 361, and Andaman and Nicobar Islands 324 cases.
Andhra Pradesh, Karnataka cross 1-lakh mark in COVID cases
As the number of COVID-19 cases in India has neared 15 lakh, both Andhra Pradesh and Karnataka crossed the 1-lakh mark on Monday (July 27).
Andhra Pradesh reported 6,051 cases, pushing the tally to 1,02,349. The state's COVID count had doubled in just eight days as it crossed the 50,000 mark on July 20.
According to the latest bulletin, 49 fresh deaths were reported in the state, taking the coronavirus toll to 1,090. In the last 24 hours, a total of 3,234 patients were discharged from hospitals. The state now has 51,701 active cases after a total of 49,558 patients had recovered. It has a recovery rate of 48.42.
Karnataka witnessed the biggest single-day spike with 5,324 new infections and 75 fatalities, taking the death toll to 1,953. The state also saw 1,847 patients getting discharged from various hospitals, increasing the number of recoveries to 37,685. The state, currently, has 61,818 active cases and a recovery rate of 37.14.
Tamil Nadu reports nearly 7,000 cases for third day, tally zooms to 2.20 lakh
Tamil Nadu on Monday reported 6,993 fresh COVID-19 cases, the highest single-day spike, taking the tally to 2,20,716 while 77 deaths propelled the toll to 3,571.
As many as 63,250 samples were tested, taking the total specimens screened to 24,14,713 so far.
Meanwhile, 5,723 people have recovered, taking the total number of recoveries 1,62,249.
Kerala's infection tally inching towards 20,000 mark, 702 positive cases reported
At least 43 health workers were among the 702 people who tested positive for COVID-19 on Monday in Kerala while 745 others recovered, as the state's total infection tally touched 19,727.
The death toll climbed to 63 with twomore fatalities reported today from Kozhikode and Kottayam districts.
As many as 9,611 people are presently under treatment, 10,054 patients have recovered and over 1.55 lakh people are under observation, Chief Minister Pinarayi Vijayan told reporters.
Treatment of COVID-19 infected patients: Mere direction for complying with order not enough, says SC
The Supreme Court on Monday was not satisfied with the response of the Centre on the issue of compliance of its directions regarding proper treatment of COVID-19 patients and dignified handling of dead bodies in the hospital, saying "mere direction to comply with the directives is "not enough".
The top court also said while the affidavit filed by the Centre did not speak about the details of compliance of its directions, the states and union territories have not yet filed their affidavits and there was a need for chief secretaries to ensure compliance of its directions.
It asked the Centre and the states to file detailed affidavits about compliance of its order on the issue and observed that it had issued 11 directions in its June 19 order passed in the matter. The apex court said the states and Union Territory (UTs) were to comply with those directives and steps were also to be taken by the Centre.
"An affidavit has been filed on behalf of the Union of India, which does not give the details of compliance of the directions except that orders have been issued to comply the directions. Mere direction to comply the directions is not enough. The steps taken towards compliance of the directions have to be brought on the record," a bench headed by Justice Ashok Bhushan said in its order.
The top court was hearing a matter in which it had taken suo motu (on its own) cognizance regarding proper treatment of COVID-19 patients and dignified handling of dead bodies in the hospitals. The bench, also comprising Justices R S Reddy and M R Shah, noted that states and UTs have not filed affidavits giving details of compliance of various directions issued by the top court on June 19.
"We are of the view that the chief secretaries of the states have to take steps to ensure that directions issued by this court in order dated June 19, 2020 are complied with. An appropriate compliance report be filed," the bench said.
It granted two weeks time to states and UTs to file appropriate compliance affidavit.
"The Union of India may also file detailed affidavit within two weeks giving the details of the various compliance of the directions which were issued by this court," the bench said and posted the matter for hearing after two weeks.
In its June 19 order, the apex court had directed the Centre and states to set up expert panel for effective monitoring, supervision, and guidance of government and COVID dedicated hospitals for providing proper health care to patients.
It had directed the Centre to bring uniformity in charges of testing and other facilities and ordered it to constitute an expert committee of senior doctors of Central government hospitals, GNCTD run hospitals, AIIMS and responsible officer from the Union health ministry.
It had said that the expert committee shall inspect, supervise and issue necessary directions to all government hospitals, COVID hospitals and other hospitals in NCT of Delhi for taking care of COVID patients and the panel shall ensure that at least one visit in each hospital be done weekly.
The top court had further directed that all states shall constitute an expert team of doctors and other experts for inspection, supervision and guidance of government hospitals and other hospitals dedicated to COVID-19 in each state.
It had said that the expert team may inspect, supervise the hospitals in the state and issue necessary directions for the improvement to the concerned hospital and report to the government.
The court had also issued directions with regard to the patient care and said, "All Covid-dedicated hospitals shall permit one willing attendant of the patient in the hospital premise, who can remain in an area earmarked by the hospital."