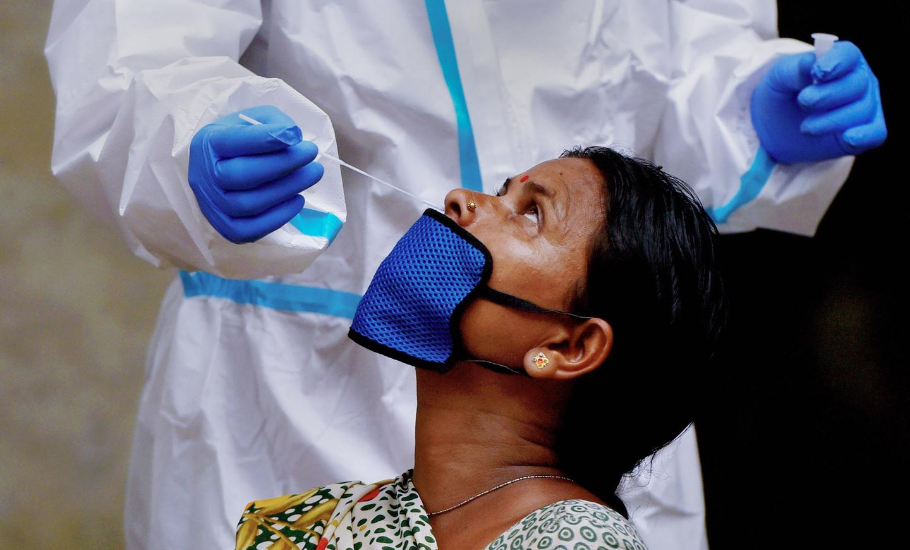 A declining trend in the new coronavirus cases in India indicates that the curve of the virus spread could be flattened very soon.
A gradual drop is being seen in the daily counts and since mid-September this has been consistent. The daily cases have dropped from about one lakh to nearly 60,000, despite ramping up testing capacity.
As of October 24, the total number of cases stands at 78.14 lakh while about 70.16 lakh persons have recovered from the infection. The death toll has reached 1.17 lakh.
Advertisement
The recoveries in India have been more than the new cases for the third consecutive week. The country reported 3.82 lakh new cases as compared to 4.91 lakh recoveries during the past one week. Even the daily recoveries have been more than the daily cases. During the last week, about 54,571 new cases were reported on an average every day. The recoveries were an average 70,207 cases every day.
The recovery rate of India has reached close to 90 per cent (89.78 per cent) as of October 24. During the last week, India clocked 4.91 lakh recoveries, a marginal decline from 5.35 lakh in the previous week.
The death rate in the country stands at 1.51 per cent, as of October 24, showing a similar declining trend. The decline in this metric suggests lesser number of people are losing their lives during the battle against COVID-19.
During the last week, a total of 4,958 deaths were reported across the country as against 5,582 fatalities reported in the previous week. As many as 6,574 death were reported in the week prior to that. Average deaths have dropped to almost 700 from 1,000 in the last month.
The test positivity rate (TPR) of the country had been constantly on a decline which is a positive sign that points towards the further decline in the number of new cases. The daily TPR had been constantly below 7 per cent for the last few weeks. After Tuesday (October 20), the TPR declined further below 5 per cent. The lowest it had reached in a week was 3.77 per cent on Friday. Interestingly, the number of tests has increased, and still the TPR is declining gradually. India had conducted 81.28 lakh tests during the last seven days while 74.55 lakh tests were conducted in the previous week.
The declining trend of cases and deaths is an assuring sign for the Indians in the times of pandemic.
Related news: 53,370 new COVID-19 cases in India, fatality rate falls to 1.51%