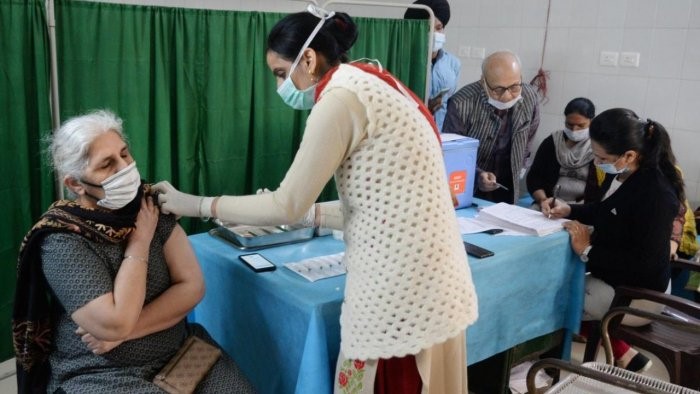 India looking at making all adults eligible for COVID booster doses: report
Amid a resurgence of COVID cases in some parts of Asia and Europe, India is "considering" widening the eligibility of vaccine booster doses for all adults, according to a report.
A Reuters report said India is debating this issue as infections are increasing in some countries. Moreover, some Indians are finding it a challenge to travel abroad without a third dose. There have been tweets by Indians on how organisers of some events in foreign countries only allow people who have taken booster doses. Countries like Israel, France, Austria, Croatia consider a person is completely vaccinated if they have had their booster doses.
Currently, frontline workers and citizens who are older than 60 years are eligible for booster doses in India. Booster doses can be availed off for free in government centres or by paying in private hospitals. The government is yet to decide if they will be giving the booster doses to all adults for free, said the report.
India, which is proud of its vaccination drive, has distributed 1.81 billion vaccine doses till date, out of which more than 20 million are boosters, said reports.
Also read: India reports 1,549 fresh COVID-19 cases, national recovery rate at 98.74%
Despite the fact that COVID-19 cases have dropped, the health ministry sent an advisory to Indian states cautioning them not to loosen their guard and to boost surveillance measures for the disease.
Countries such as China and Italy have also witnessed a spike in cases. In India however the numbers have fallen, as the country recorded 1,549 new cases in the past 24 hours.
The COVID-19 death toll climbed to 5,16,510 with 31 daily fatalities, stated the Union Health Ministry data updated at 8 am on Monday. The Health Ministry stressed that more than 70 per cent of the deaths occurred due to comorbidities. Meanwhile, the national COVID-19 recovery rate was 98.74 per cent.