With 720 fresh cases of Covid-19, the infection count in Kerala rose to 13,994 on Tuesday (July 21). The state, which is now battling with the third phase of the pandemic and carrying a new slogan – 'vigil that worth a life', has several factors to worry about as the cases tally has been shooting upwards with more than 700 new cases daily.
A large number of health workers have been put under quarantine while 10-15 workers are testing positive each day, posing a risk of shortage in their workforce in the near future.
The cases of local transmission, as compared to the imported ones, are showing a quick upward trend. More than 70 per cent of the cases are locally transmitted. This was only 10 per cent in the second phase of the pandemic, i.e. from March till the first week of May.
Advertisement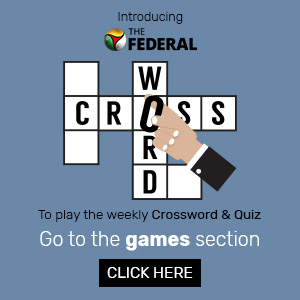 However, the silver lining remains the low death toll in Kerala, probably the lowest compared with many other states with equal or more infection count. The case fatality rate is less than one per cent (0.33) while the positivity rate is 2.3 per cent in Kerala.
The first cases of Covid-19 in India was reported from Kerala in the last week of January when three students, who had returned from China's Wuhan, tested positive. As Kerala had started preparations and enhanced vigilance even before the first infected person's arrival, the state could contain it with zero spread and lift the 'state disaster' declaration soon. February passed almost uneventfully and the second phase in the state started with the spread from Italy.
"We had only 439 cases altogether till May 4 and could successfully contain the spread in the second phase too without falling into community spread," says Kerala Health Minister KK Shailaja. "The lockdown was very effective for us. There was high level of cooperation from the people, but when the lockdown rules were relaxed, the vigilance came down," the minister adds.
In the second phase of the pandemic, from March till the first week of May, the state managed to keep the rate of transmission through contact below 10 per cent. No new cases were reported for a few days in the first week of May, in a sign of success in containing the spread of the virus completely.
Related news: Kerala's 84 COVID clusters have over 50% community transmission: Shailaja
The third phase began when the lockdown was lifted, and the state borders and airports opened. Kerala entered this toughest phase with numbers shooting up every day.
About 5.5 lakh people had registered online to return to their home state both from abroad and other states of the country. Though the chief minister had announced that Kerala was fully prepared to receive its people, it wasn't as easy as it was expected to be. There were lot of confusions regarding whether institutional or home quarantine was needed for those coming back.
According to the health authorities, they could somehow manage the spread initially since there was a register of people coming back. But as the rules were relaxed by the Centre, it became hard to maintain a record of people arriving from other states, and thus, the state started witnessing a sporadic spread in many places.
"Till Monday, there were 87 community clusters in the state. We've been adopting the cluster containment strategy instead of locking down a larger area," says Dr Mohammad Asheel, director of the Social Security Mission. As on Tuesday, there are 101 such clusters in the state.
The community clusters are categorised as large clusters, limited clusters, institutional clusters and closed community clusters. As on July 21, there are 18 large community clusters in the state. Having more than 50 locally transmitted cases in an identified geographical area is referred as large community cluster. Aggressive testing and tracing of everyone with comorbidities is being done in community clusters. In the cluster zones, testing is being conducted for all citizens above 60 years, pregnant women and those in their postnatal period, and everyone with comorbidities. Another strategy being adopted is perimeter control, in which all roads connecting containment zones are closed, except one each for entry and exit.
Related news: After COVID-19 spike, Thiruvananthapuram begins triple lockdown
Methods like contact tracing and preparing route maps are still being practised in the non-cluster areas. "When a place is showing signs of community spread, there is no point in carrying out contact tracing or route mapping. These methods are fruitful in areas where there are a limited number of cases," says Dr Mohammed Asheel. Besides, route mapping is prepared if one infected person is found to have had an extensive travel history that established contact with a large number of people.
On an average, over 2,000 expats are returning to Kerala every day, besides those arriving from other states. It is estimated that an approximate five lakh people have already come back to the state. The number of expats arriving at various airports in Kerala have started showing a downward trend. Bur health experts don't expect this would show an impact any time soon. "There will be more community clusters in the next couple of months. We may expect a decline after that," says Dr Joseph Chacko, president of the Kerala Government Medical Officers Association.
He also warns that the chances of the death toll going up cannot be ruled out. "If we are not able to contain community spread effectively, we will have to pay a heavy price." Kerala has a significant population of elderly people and a close look at the statistics ratifies his fears. Though senior citizens constitute only seven per cent of the total positive cases, 72 per cent of the deceased are above 60. The prevalence of comorbid conditions like diabetics and hypertension is also very high in Kerala. So far, it has been found that 17 per cent of the positive patients have comorbidities, mainly diabetics and hypertension.
Opening of Covid-19 First Line Treatment Centres (CFLTCs) was a major step in the third phase. "Till July 19, as many as 187 CFLTCs have been arranged with a capacity of 20,406 beds. We are targeting to open 743 First Line Treatment Centres in a few days with a capacity of 69,000 beds," said Chief Minister Pinarayi Vijayan in his briefing on Tuesday.
Related news: COVID-19 safety rules now mandatory for next one year in Kerala
The CFLTCs provide institutionalised care and treatment to mild or asymptomatic Covid-positive patients. These CFLTCs are linked to the designated Covid hospitals in each district, and the responsibility of setting up the Centres is entrusted with the local bodies. Marriage halls, auditoriums and indoor stadiums are being converted to CFLTCs, having not less than 50 beds and sufficient toilets.
However, the doctors on the ground are not very optimistic. "We have no idea how the government is going to manage the shortage of health workers. We need more people to work when we increase the number of beds — whether in the Covid hospitals or First Line Treatment Centres," a doctor in a Covid Care Hospital in Ernakulam, who does not want to be named, expressed his worry. Dr Chacko agrees with him: "I know many doctors and other health workers who have started taking anti-depressant pills. I don't know how long these warriors would sustain their strength."
"We still have people on reserve," says Dr Amar Fettle, the state nodal officer for Covid-19. He says the health workers in the ESI hospitals and similar government establishments could be employed for Covid duty if required. Kerala has not yet exhausted its resources as 90 per cent of positive patients are still being treated in Covid Care Centres and CFLTCs, while only 10 per cent needing critical care are being treated in medical colleges.
Besides, Kerala is tackling more than one disaster at a time. The coastal villages that have been hit by community spread and triple lockdown, are also facing the wrath of the sea, as recurring rain, sea incursion and high tides are making the fight against the pandemic more difficult.