Even as the incidence of COVID-19 cases are seeing a downward trend in India, eight states and Union Territories have been witnessing high positivity rates, which is "worrying", health secretary Rajesh Bhushan said on Thursday (February 4).
Bhushan said: "It is definitely worrying that the weekly positivity rate in these eight states and Union territories are more than the national positivity rate. We are in contact touch with the administrations and are sending national team."
Bhushan added that from the global perspective, India has been performing relatively well. "Countries have experienced multiple peaks…and if we compare death figures, the number is again increasing in other countries. It means more people are contracting the disease and getting admitted to the hospital, probably beyond the capacity of the hospitals there. They are not getting proper treatment and that's why the number of deaths in these countries is on the rise. In India, the situation is absolutely the opposite."
Advertisement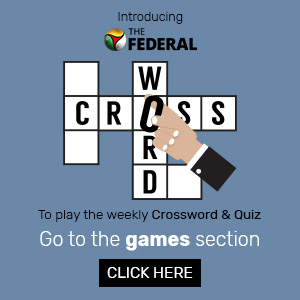 India's weekly positivity rate is 1.82%. In comparison, Maharashtra's is 4.70%, Goa's 4.40%, Nagaland's 3.60%, Ladakh's 2.90%, Puducherry's 2.60%, and Chandigarh's is 2.10%.
Also read: India's paradox: Rapid tech strides but poor record on infectious diseases
As on February 4, India recorded 12,899 new cases and 107 fatalities. Kerala and Maharashtra are the two worst affected states so far, while Chandigarh and Puducherry have recorded higher than the national average of COVID-19 weekly positivity rates.
The second dose as part of the vaccination drive that was started on January 16 will be administered to healthcare workers from February 13, NITI Aayog member Dr VK Paul announced at a press conference on Thursday. India has given emergency use approval to  two COVID-19 vaccines: Covishield developed by Oxford-AstraZeneca and being manufactured in India by the Serum Institute; and Covaxin developed by Bharat Biotech in association with ICMR.
Bhushan said that 1,239 private and 5,912 public hospitals were being used as vaccination session sites. He said the country's Adverse Event Following Immunization (AEFI) system is robust.
"There is a very structured and robust system of AEFI monitoring in this country. It has been further strengthened in view of COVID-19 vaccination. We have 8,563 AEFI so far when we have done vaccination in lakhs. This is 0.18% of vaccinated people," he said.
According to official data, 45,93,427 beneficiaries were vaccinated against COVID-19 till 1.30pm on Thursday.