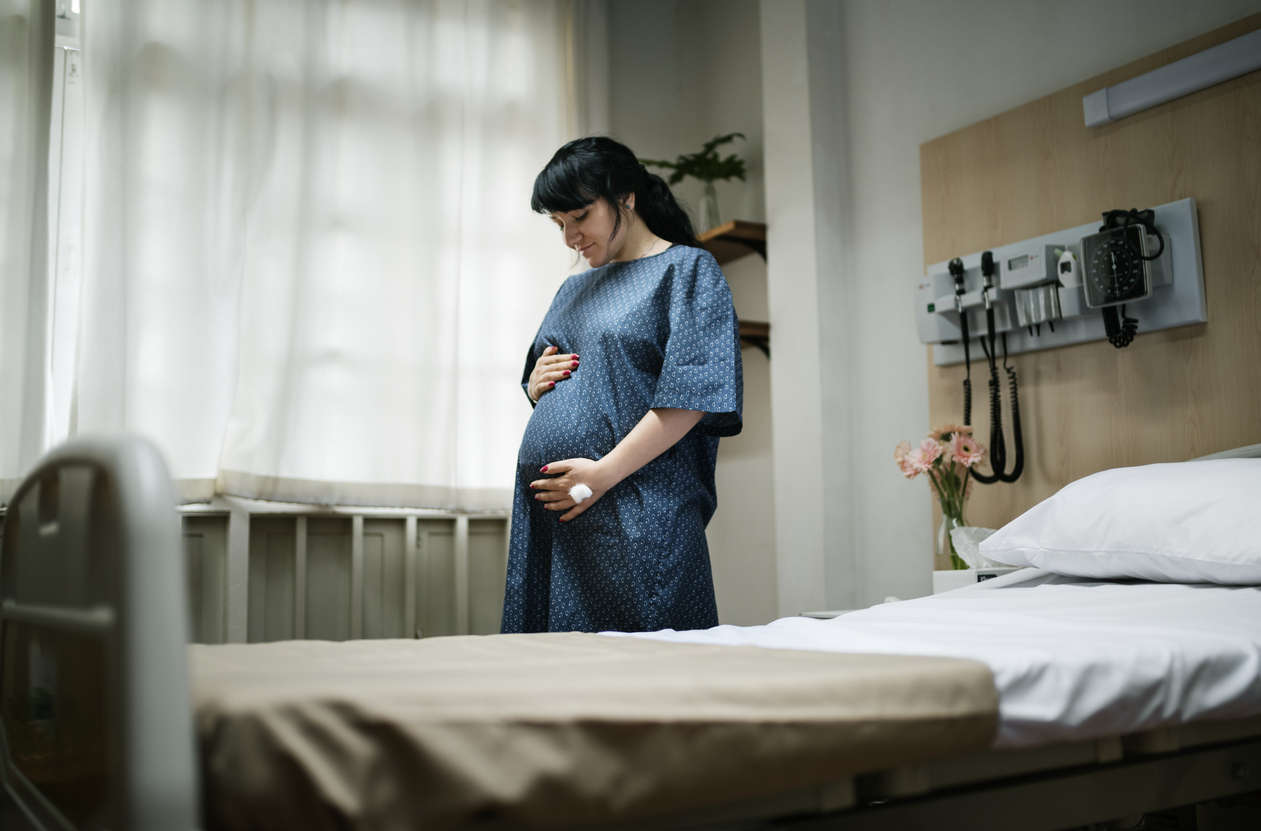 Explained: Can an unborn baby test COVID-19 positive?
Putting all speculations to rest, the Indian Council of Medical Research on Monday (April 13) said the emerging evidence suggests that transmission of COVID-19 from mother to baby before birth or during delivery is possible.
"Emerging evidence now suggests that vertical transmission is probable, although the proportion of pregnancies affected and the significance to the neonate has yet to be determined", the top medical body said.
What is vertical transmission? 
In simpler terms, vertical transmission refers to the transmission of an infection from a pregnant woman to her child. It can be before birth, weeks prior to or after the birth of the child.
This transmission is highly dangerous as one does not know how it happens. Some infections which are spread through vertical transmission are HIV, Zika, rubella and the herpes virus. It is to be noted that Zika outbreak's gravest concerns was the possibility of babies being born with birth defects.
The ICMR said there is no evidence currently that the coronavirus causes developmental malformations and that long-term data is awaited.
Is there evidence for vertical transmission?
Researchers from Wuhan University looked at nine pregnant women and came to the conclusion mothers showed no evidence of the virus transmitting. Findings from this case study shows that there is currently no evidence for vertical transmission in women who develop COVID-19 pneumonia in late pregnancy.
Earlier this month, an AIIMS couple that had tested positive delivered a healthy COVID-19 negative baby to much celebration.
ICMR's guidance for management of pregnant women  
The medical body suggests the health workers use appropriate personal protective equipment (PPE), so that there is no transmission of the infection from the mother to health staff. It also says that the baby should be isolated after birth.
"Facilities should consider temporarily separating the mother who has confirmed COVID-19, from her baby until the mother's transmission-based precautions are discontinued," says the ICMR guidance document.