As governments rush to roll out vaccines to try to contain the global COVID-19 pandemic, 29 people have died in Norway after being administered the Pfizer vaccine. What is causing the deaths and should other nations using the vaccine be concerned?
What Norwegian authorities can confirm
Twenty-nine people have died in Norway after they were given the Pfizer vaccine against the novel coronavirus that causes COVID. Till Friday last week, the only vaccine administered in Norway has been the vaccine manufactured by Pfizer BioNTech. Hence, the country's national regulatory authority for new medicines, the Norwegian Medicines Agency, has categorically stated that "all deaths are thus linked to this vaccine."
Advertisement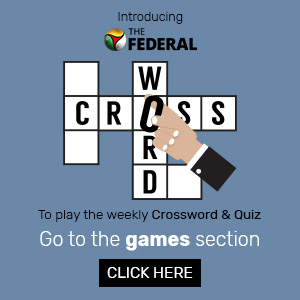 Also read:On live TV, nurse faints after getting Pfizer vaccine shot in US
Vaccine risky for elderly and terminally-ill patients
However, after assessing 13 deaths so far, the agency has determined that all the reported deaths have been of "elderly people with serious basic disorders." This finding has led Norway to come out and issue a caution statement saying COVID-19 vaccines may be too risky for the very old and terminally ill.
The Norwegian Institute of Public Health has, in fact, further clarified that for severely frail people, even relatively mild vaccine side-effects can have serious consequences. "For those who have a very short remaining life span anyway, the benefit of the vaccine may be marginal or irrelevant."
It may be important to note that in Norway and in other European countries, they had rushed to first inoculate nursing-home residents who were older or very sick and at a high risk from the virus.
Also read:Pfizer vaccine will work against UK, SA COVID-19 variants: Study
Norway's reaction: No need to fear the vaccine
Norweegian authorities are not perturbed by these deaths and have said "there is no need to fear the vaccine".
"We are not alarmed. It is quite clear that these vaccines have very little risk, with a small exception for the frailest patients," said Steinar Madsen, medical director with the agency.
Change in advisory after deaths
Norway authorities have tweaked their advice on who should get the vaccine, leaving it to the doctors to decided.
They have also lowered the age of those that can be adversely affected by the vaccine from 80 to 75.
Were the deaths expected?
Prior to the vaccination, the Norwegian Medicines Agency had said that when vaccinating the oldest and sickest, it is expected that deaths will occur in a time-related context with vaccination. They also believe that the known side-effects of the vaccine may have been a contributing factor to the fatalities.
Moreover, they said, in a mass vaccination campaign involving a significantly large group of people, some adverse events, including serious side effects and deaths, should be expected.
Pfizer, too, which is working with the Norwegian regulatory authority, has said that the "number of incidents so far is not alarming, and in line with expectations".
Also Read: WHO clears Pfizer-BioNTech coronavirus vaccine for emergency use
Situation in other countries
Official reports of allergic reactions have been rare in other countries.
Most people have experienced side-effects of the vaccine that were expected, such as nausea and vomiting, fever, local reactions at the injection site, and worsening of their underlying condition
In India, 447 cases of adverse events following immunisation have been reported, which is less than 0.2% of the 2,24,301 beneficiaries from the priority group who have received the first does of the vaccine since Sunday (January 17). Only three required hospitalisation,  authorities claimed.
Meanwhile, US authorities reported 21 cases of severe allergic reactions from December 14-23, after administration of about 1.9 million initial doses of the Pfizer vaccine.
What will clear the air
The first Europe-wide safety report on the Pfizer-BioNTech vaccine is due to be published at the end of January, and it is likely to throw more light on the safety of the vaccine. Authorities may tweak their action plan for the vaccination programme based on the report.
The bottom-line
These deaths are just an early indication of what to watch as countries begin to issue safety monitoring reports on the vaccines.