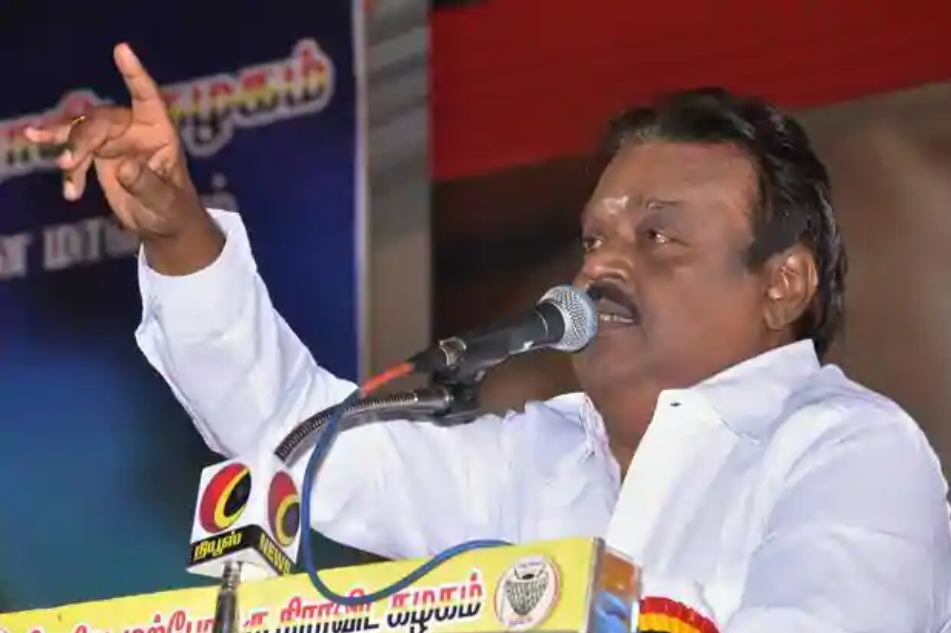 DMDK chief Vijayakanth's social media challenge: Wear masks, post selfies
Desiya Murpokku Dravida Kazhagam (DMDK) founder president Vijayakanth on Friday (April 24) urged people and his party workers to join together in the battle against COVID-19, by posting their selfies wearing masks, on the social media.
"With the lockdown in force since a month and extended till May 3, people and also party members should create awareness on the importance of wearing masks during this
crucial phase, to contain the spread of the virus. Wear masks, take a selfie and post it on your social media accounts,including Facebook, Instagram, Twitter and share it on Whatsapp, Vijayakanth, who had earlier this month called upon his partymen to distribute masks, gloves and hand sanitiser to police and corporation workers, said.
Related news | Is Vijayakant reviving the 'Black MGR' image amid COVID-19 pandemic?

These photos (with the masks) could be made as DP in their Whatsapp account, he said in a statement here on Friday (April 24).
When Dr. Simon Hercules, a neurosurgeon, died of COVID-19 on April 19, after he was denied a dignified funeral, Vijayakant who was deeply saddened by the incident, went a step ahead by announcing that he was ready to grant a part of the land on the premises of his college, Shri Andal Alagar College of Engineering, for the burial of COVID-19 victims. Post this, social media was full of praises for Vijayakath.
He had also announced that the government could use the college as an isolation facility.
Vijayakanth created a sensation when he along with his wife Premalatha, wore masks and solemnised the marriage of a party functionary at Saidapet here last month.
(With inputs from agencies)