With over 20,000 COVID-19 cases and 154 deaths, Tamil Nadu has recorded one of the lowest death rates in the country — 0.7 per cent — when compared to states like Gujarat that has a six per cent death rate.
Experts attribute several reasons for the low death rate, one being the higher number of tests, while they warn against being complacent about the disease.
Talking to The Federal, Dr N Kumarasamy, chief and director, VHS-Infectious Diseases Medical Centre, and director and site leader, Chennai Antiviral Research and Treatment (CART), Clinical Research Site of US National Institutes of Health, says one big bonus for the state is a well developed health infrastructure, right from primary health care level.
Advertisement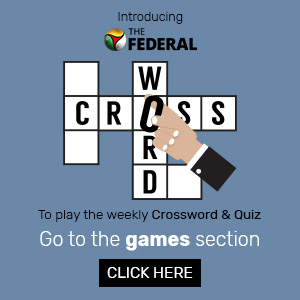 He adds, "Another reason is that 85 per cent of those infected in the state are below 60 years, and based on the characteristics of the disease, they do not develop symptoms or are asymptomatic. In the rest, with non-communicable diseases like diabetes, heart ailments, and respiratory conditions, the disease progression is severe and can also lead to death."
He also says it means that those above 60 years have to be protected, even after the lockdown ends, as it is clear that they are a vulnerable group.
More tests being done
As on May 29, over 4.45 lakh tests have been done in the state and this is significantly higher than many other states.
When there are more tests done, the death rate will also be low since the total number of people testing positive is the denominator, points out Dr V Ramasubramanian, consultant, infectious diseases, Apollo Hospitals.
He says, "We were seeing more number of cases among the younger age group of the population, but now more cases are being recorded in the 60 plus age group. This could also increase the deaths," he adds.
However, he also says the tests, that are around 10,000-11,000 everyday, have been stagnant and that is not a good sign. "If we flatten the total tests at the same number, the death rate will go up. We need to increase the rate of testing to ensure it stays low," he adds.
Death rate alone cannot be an indicator
Experts say that India, with a three per cent death rate, has a lower death rate compared to many European countries that have been severely affected by the pandemic—Italy, Spain, UK, France, and the US.
However, Dr G Srinivas, professor and head, Department of Epidemiology, Tamil Nadu Dr MGR Medical University, says, "In these countries, the death rates have been around six or seven per cent, while it is also established that Eastern countries show better immunity to bacteria and virus."
Case mortality or death rate is arrived at by dividing the deaths with the total cases and multiplying the result by 100.
He also adds that the rate of death may not be a right indicator. "Death rate is however, crucial to manage the pandemic, but not to determine the spread of the disease."
He points out that without antibody testing, it is likely that there are a large number of hidden cases and that they have cured on their own.
Dr Srinivas observes that the right parameter would be to see the deaths between two periods —first two weeks of May and the next two weeks, to see if there is a spike or not.
"We should also look at other indicators like deaths in May 2020 and compare it to the deaths in May 2019, or see the deaths per 1 lakh population (which will also be low) and deaths due to other causes. Geneva is doing this right now with a system that is tracking weekly death rates. Apart from these, we could also look at age-specific death rate due to the illness in the 50 years and above age group," he adds.