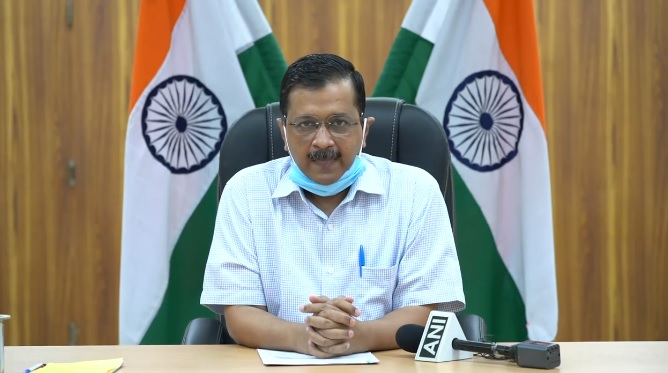 Delhi Chief Minister Arvind Kejriwal claimed, at a video press briefing, on November 13, said that the coronavirus situation in the Capital should come under control in "7-10 days".
"The COVID-19 situation in Delhi is concerning. Next week, we will take some more steps to address it," the Chief Minister said. He added that air pollution is contributing to the rise in COVID-19 cases.
At the press briefing, Kejriwal spoke about an experiment with a bio decompose, developed by the Pusa Institute, which can be used as an alternative to crop stubble burning. He said that based on samples collected from 24 villages, 70%-95% of total crop stubble had been decomposed.
"Now, we have a solution. I urge other states, the Central government and the Supreme Court to take note of it. The Delhi government will file a petition along with this report to the Central government's air quality commission, urging them to issue directions to states to use the bio decomposer," Kejriwal said.
On Thursday (November 12), Delhi recorded 7,053 new Covid-19 cases and 104 deaths in a day, the highest death rate recorded in a single day yet.
The Delhi High Court took cognizance of the rise in COVID-19 cases. A bench of Justices Hima Kohli and Subramaniam Prasad said the Delhi government has gone 'haywire' on the pandemic.
"You (Delhi) have seen the heights which no other state in the country has seen. When the numbers are decreasing in all the states, then why numbers are rising only in your state? Either there is no control or there is lack of control," the bench said.