It has taken just two days for India's COVID-19 tally to cross 13 lakh from 12 lakh. As many as 48,916 fresh cases were registered within a span of 24 hours, taking the country's total to 13,36,861 on Saturday (July 25). This is the third consecutive day when COVID-19 cases increased by more than 45,000.
The death toll has gone up to 31,358 after 757 fatalities were recorded during the same period. On the positive side, the recovery rate has touched 63.54 per cent, with 8,49,431 people being cured of the disease.
Maharashtra highest
Advertisement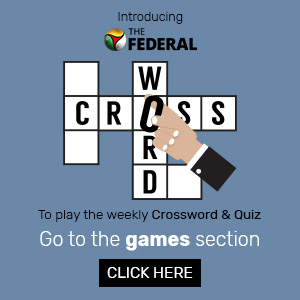 Maharashtra has reported the highest number of cases at 3,57,117, followed by Tamil Nadu (1,99,749), Delhi (1,28,389), Karnataka (85,870), Andhra Pradesh (80,858), Uttar Pradesh (60,771), West Bengal (53,973), and Gujarat (53,545).
The COVID-19 case fatality rate further dropped to 2.35 per cent on Saturday, the Union Health Ministry said.
Of the 757 deaths reported, 278 were from Maharashtra, 108 from Karnataka, 88 from Tamil Nadu, 59 from Uttar Pradesh, 49 from Andhra Pradesh, 35 from West Bengal, 32 from Delhi, 26 from Gujarat, 14 from Jammu and Kashmir, 11 from Madhya Pradesh and eight each from Rajasthan and Telangana.
Assam, Chhattisgarh and Odisha reported six fatalities each, followed Punjab with five deaths, Kerala and Haryana four each, Bihar and Jharkhand three each, and Puducherry, Tripura, Meghalaya and Nagaland one fatality each.
Testing hits record high
India has gradually ramped-up its testing capacity and conducted over 4.20 lakh tests in a day. The country had only one lab for testing samples for the disease in January but it has now increased the number to 1,301, including private labs.
The Health Ministry said the revised guidelines by ICMR and all-round efforts by states also aided in widespread testing. Until Friday (July 24), a total of 1,58,49,068 tests had been done across the country.
Over the last one week, about 3.50 lakh tests were done every day. On Friday, 4,20,898 samples were tested, the highest in a day so far. The Tests Per Million (TPM) has further increased to 11,485 and continues to maintain an upward trend.
Of the total 31,358 deaths reported so far, Maharashtra tops the tally with 13,132 fatalities, followed by Delhi 3,777, Tamil Nadu 3,320, Gujarat 2,278, Karnataka 1,724, Uttar Pradesh 1,348, West Bengal 1,290, Andhra Pradesh 933 and Madhya Pradesh 791.
Related News: Plasma therapy hits hurdles, receives cold response from donors
So far, 602 people have died of COVID-19 in Rajasthan, 455 in Telangana, 382 in Haryana, 296 in Jammu and Kashmir, 282 in Punjab, 220 in Bihar, 120 in Odisha, 76 in Assam, 70 in Jharkhand, 60 in Uttarakhand and 54 in Kerala.
The Health Ministry said that more than 70 per cent of the deaths occurred due to comorbidities.
The Union government has advised all states and Union Territories to keep up the strategy of Test, Track and Treat with aggressive testing which may lead to a higher number of daily positive cases initially but would eventually achieve a decline.
With increased testing of samples for COVID-19, the fatality rate has significantly dropped to 2.35 per cent on Saturday and the recovery rate has increased to 63.54 per cent. "India has one of the lowest fatality rates in the world," the health ministry said.
Oxford Vaccine trial
Serum Institute of India (SII), which has partnered with AstraZeneca for manufacturing the Oxford vaccine candidate for COVID-19, has sought permission from the Drugs Controller General of India (DCGI) for conducting phase human clinical trials of the potential vaccine next month.
According to a PTI report, the Pune-based drug firm submitted its application to the DCGI on Friday seeking permission for conducting the trials of Covidshield.
"According to the application, it would conduct an observer-blind, randomised controlled study to determine the safety and immunogenicity of Covishield (COVID-19) in healthy Indian adults. The firm said that around 1,600 participants of more than 18 years would be enrolled in the study," the report said quoting sources.
Initial results of the first two-phase trials of the vaccine conducted in five trial sites in the UK showed that it had an acceptable safety profile and homologous boosting increased antibody responses, the source said.
Related News: IIT Kharagpur researchers develop low-cost rapid diagnostic device
To introduce the vaccine, SII, the world's largest vaccine maker by number of doses produced and sold, has signed an agreement to manufacture the potential vaccine developed by the Jenner Institute (Oxford University) in collaboration with British-Swedish pharma company AstraZeneca.
On the partnership with AstraZeneca, Serum Institute of India CEO Adar Poonawalla had said, "Serum Institute of India has entered a manufacturing partnership with AstraZeneca to produce and supply 1 billion doses of the COVID-19 vaccine being developed by Oxford University."
These vaccines will be for India and middle and low-income countries across the world. The firm plans to start the phase 2 and 3 human trials in India in August. Oxford University on Monday announced satisfactory progress with the vaccine, making it one of the leading ones among the dozens of vaccine candidates being developed around the world.
According to a report in The Lancet, the initial trial results showed that the vaccine is safe and prompts a protective immune response.