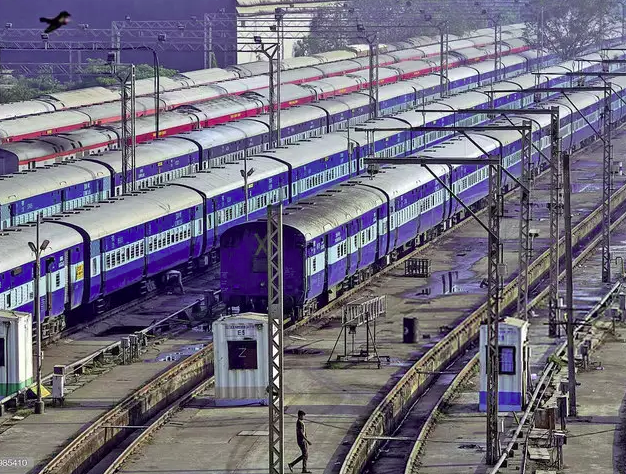 Indian Railways helped in saving the life of a five-year-old child in Belagavi, after critical medicines were transported to Karnataka from Pune, amid the COVID-19 lockdown. Suresh Angadi, Minister of State of Railways, intervened in the matter after receiving a request for arranging the medicines for the child.
According to a statement by the South Western Railway zone, the five-year-old child was undergoing treatment from a Pune-based doctor. The medicines required were critical for the child and had to be transported from Pune to Belagavi.
The child's parents reached out to Angadi, who is also the Lok Sabha Minister of Parliament (MP), representing Belagavi. The minister directed the concerned railway officials in Pune for giving immediate assistance.
The medicine was then brought to Pune railway station. It was carried in a goods train, which was scheduled to pass through Belagavi and further areas. The train staff delivered the medicines to Belagavi the next day, from where officials delivered them to the child's home.
Advertisement
Related News: India tests 4.5 lakh samples; states told not to use rapid kits for 2 days
Indian Railways has suspended passenger train services, including Mail/Express trains, inter-city trains, metro and local suburban trains due to the COVID-19 lockdown. However, even during the lockdown, Indian Railways freight network is operational, for the transportation of essential items throughout the country.