Maharashtra recorded an increase of 1,233 cases of COVID-19, taking the tally of positive cases to 16,758, as India crossed the 50,000-mark on Wednesday (May 6). The overall increase in numbers cases has been due to the spike in states like Maharashtra, Tamil Nadu, Punjab and Gujarat.
Punjab appears to be worrisome as trends indicate that it is doubling the number of cases every 2.7 days. Amritsar and Tarn Taran seem to be the emerging hotspots in Punjab. The number of infections in Tamil Nadu too continues to rise rapidly due to the discovery of the Koyambedu cluster.
As many as 771 cases were reported in the state as new places like Ariyalur, Cuddalore and Kanchipuram saw a spike. The state also continues to ramp up its testing facilities, setting a new record of 13,413 tests done on a single day. Gujarat recorded 380 cases and 28 deaths, bringing the tally to 6,625 cases and 396 deaths.
Advertisement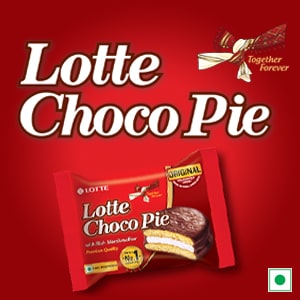 In an attempt to scale its testing capabilities, Karnataka has decided to increase its testing facilities for COVID-19 in the state. The government on May 5 decided to establish testing laboratories in all private and Employees' State Insurance Corporation (ESIC) medical colleges. This was tweeted by K Sudhakar, State Minister for Medical Education, who completed his home quarantine on May 6 and tested negative.
We are further increasing our #COVID19 testing capacity. Our Govt has decided to establish RT-PCR labs in all private & ESIC medical colleges in state. By May 30th, number of labs will rise to 60 from current 29 with a capacity to conduct 10,000 tests per day.@PMOIndia @BSYBJP

— Dr Sudhakar K (@mla_sudhakar) May 5, 2020
Karnataka reported 22 cases, showing one of the best positivity rates (no. of positive cases / total tests done x 100) in the country at 0.8 per cent. This means Karnataka has very good positivity numbers on the likes of South Korea and New Zealand. If this trend continues with higher testing rates, the state will return to normalcy much ahead of the other southern peers.
However, the mortality numbers of Madhya Pradesh seem to indicate a problematic trend. The state has reported 176 deaths, which is the third-highest in the country after Maharashtra and Gujarat. Since the state has less confirmed cases, this is indeed a cause for worry. It needs to ramp up the testing from current levels of about 5,000 tests per day in order to ascertain the true case fatality rates (CFR).
Meanwhile, West Bengal has revised it is data protocol to include deaths due to co-morbidities to the total number of the deceased persons. As many as 112 confirmed COVID-19 cases were reported in West Bengal, taking the total confirmed cases to 1,456 and total deaths to 144 in the state. Kolkata saw a rise of 54 cases taking the total to 754. The administration has now added 16 areas to the list of COVID-19 containment zones in the capital city, which now stand at 334.
Related News: Business institute in Gujarat 'forces' Chinese students to vacate hostel
Chief Minister Mamta Banerjee has been facing quite a flak for her lack of transparency when it came to the release of COVID-19 data. Earlier in the day, she said 91,515 cases of influenza-like illness and 872 cases of severe acute respiratory illness were found in 5.57 crore households.
"During the period of April 7 to May 7, 5.57 crore total household visits have been conducted. 872 cases of persons with SARI and 91,515 cases of persons with ILI have been identified and given necessary health advice. 375 people have also been admitted to different health facilities. 62 of them have tested positive for Covid-19 with the affected being treated at our hospitals. The surveillance efforts are ongoing and we will not stop till we together defeat Corona in Bengal," she had posted on her Social Media handle.
She added, "Keeping in view the increasing need of ramping up specialised COVID-19 treatment in the state, we have decided to notify Medical College, Kolkata as a full-fledged tertiary level COVID Hospital, which will start functioning from May 7, 2020, onwards."
"The facility at Medical College, Kolkata will start with 500 beds (for both COVID and SARI) which would be scaled up as per need, in phases. This will be the 68th dedicated COVID hospital of West Bengal," she said in another tweet.