The COVID-19 tally of India shot past 17 lakh on Saturday (August 1) evening with over 11 lakh (65.48 per cent) of the infections being reported in July alone. Around 7.32 lakh new cases were reported between July 15 and 31.
The current figures are around 17.5 lakh cases, including 37,391 fatalities, at 9:30 pm. Of the total deaths, July accounted for more than 19,000 deaths (52.34 per cent).
According to Union health ministry data updated at 8 am on Saturday, the country recorded 57,118 new Covid-19 cases in 24 hours taking the tally to 16,95,988, while the death toll increased to 36,511 with 764 people succumbing to the disease during the same period. At the same time, the number of recoveries too surged to 10,94,374. This was the third consecutive day that COVID-19 cases have increased by more than 50,000.
Advertisement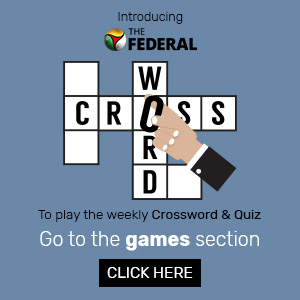 The health ministry had in the morning reported that there are 5,65,103 active cases of the coronavirus infection in the country. The recovery rate among COVID patients was recorded at 64.53 per cent, while the fatality rate had dropped to 2.15 per cent, the data showed.
The total number of confirmed cases also includes foreigners.
According to the Indian Council of Medical Research (ICMR), cumulatively 1,93,58,659 samples have been tested up to July 31 with 5,25,689 of them on Friday.
Updates from five worst-affected states
Maharashtra's COVID-19 tally spiked by 9,601 fresh cases to 4,31,719 today while the death of 322 patients, including 45 in Mumbai, took the toll in the state to 15,316, said the health department. A total of 10,725 patients were discharged in the day, raising the count of recovered cases to 2,66,883.
Maharashtra now has 1,49,214 active cases, Health Minister Rajesh Tope said.
Mumbai city reported 1,047 new cases, taking the tally to 1,15,331 while suburbs added 2,995 new cases. The death toll in Mumbai now stands at 6,398. The number of cases in Mumbai Metropolitan Region (MMR) reached 2,42,778 while the fatality count stood at
9,766. The number of cases mounted by 1,441 in Pune city.
Tamil Nadu continued to record a slight dip in the number of fresh COVID-19 cases with 5,879
patients contracting the infection on Saturday, taking the tally to 2,51,738, said the health department. Chennai surpassed the milestone of one lakh-mark with 1,074 new additions, taking its tally to 1,00,877. The number of active cases across the state was 56,738.
The death toll rose to 4,034 with the addition of 99 fatalities, a department bulletin said. The number of people discharged stood at 7,010 with cumulative recoveries leading to 1,90,966. On Thursday, Tamil Nadu had reported 5,864 new cases while on Friday there were 5,881 new infections.
Andhra Pradesh's COVID-19 tally crossed the 1.50 lakh-mark on Saturday as 9,276 fresh cases were added, but a record high of 12,750 patients had recovered and been discharged from hospitals in the last 24 hours. According to the latest government bulletin, the state's Covid-19 cumulative tally showed 1,50,209 confirmed cases, 72,188 active, 76,614 recoveries and 1,407 deaths till 9 am on Saturday.
Related news: India records highest one-day jump of 57,118 COVID-19 cases
The state completed 20,12,573 tests at the rate of 37,689 per million population, with a positivity rate of 7.46 per cent. Thanks to a record number of discharges in a day, the
recovery rate again climbed to 51 per cent while the mortality rate dipped further to 0.94 per cent.
Delhi recorded 1,118 fresh coronavirus cases, and 26 deaths due to the disease in the last 24 hours, authorities said on Saturday. The city has so far recorded 1,36,716 cases in total, of which 1,22,131 have recovered, been discharged or migrated. There are 10,596 active cases, of which 5,560 are under home isolation.
The death toll due to the disease is 3,989, according to the latest Delhi health department bulletin. As many as 5,140 RTPCR tests and 13,014 rapid-antigen tests were conducted in the last 24 hours. A total of 10,50,939 tests have been conducted till date — 55,312 tests per million population, it said.
Karnataka's COVID-19 tally rose to 1.29 lakh with the state on Saturday, recording 5,172
fresh infections and 98 fatalities. The death toll mounted to 2,412 with the new fatalities. There were as many as 53,648 discharges including 3,860 on Saturday whereas there were 73,219 active cases in the state including 602 in ICU, the department said in a statement.
The spike in cases and fatalities on Saturday was led by Bengaluru Urban district, which recorded 1,852 fresh cases and 27 deaths. The city has so far reported 57,396 cases and 1,056 deaths. There are 37,760 active cases, including 338 in the ICU, and 18,579 discharges, including 1,683 in Bengaluru.
(With inputs from agencies)