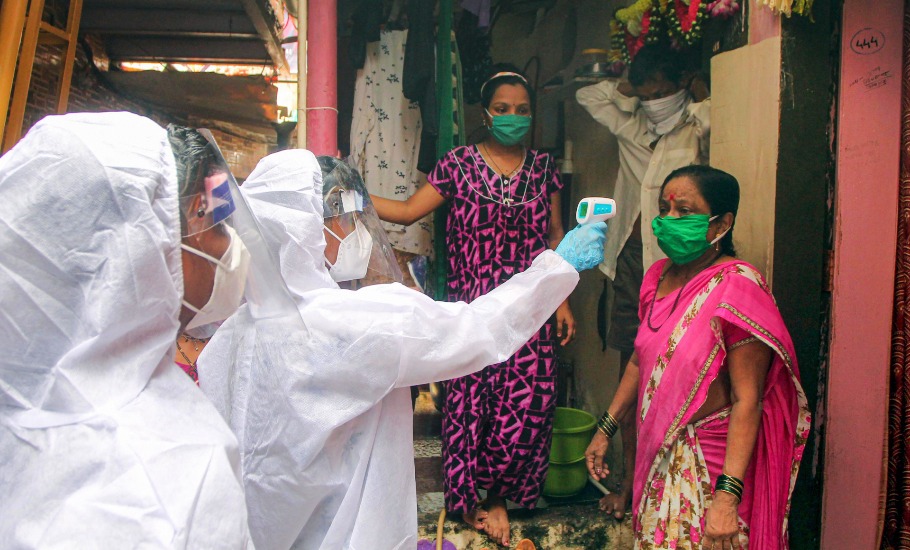 The total number of COVID-19 cases in the country increased to 5,48,817, including 16,485 deaths, on Sunday (June 28) night with a record spike of around 20,000 cases in a day. The country saw a surge of around 3.4 lakh infections from June 1 till date as the lockdown restrictions eased.
Currently, there are over 2.1 lakh active cases in the country while over 3.2 lakh patients have been discharged from hospitals following treatment.
The Centre, meanwhile, noted that recoveries exceeded active COVID-19 cases by over one lakh, stressing that "proactive steps" taken by it along with the states and union territories are showing "encouraging results".
Advertisement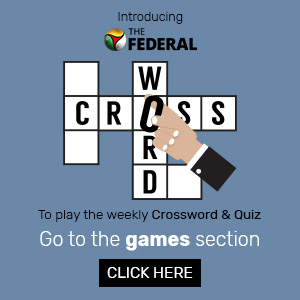 Related news: COVID-19 situation improved after Centre's intervention: Delhi BJP chief
"The graded, preemptive and proactive steps taken by the Government of India along with the states and UTs for prevention, containment and management of COVID-19 are showing encouraging results," the Union health ministry said in a statement.
As the country enters the "unlock" phase, Prime Minister Narendra Modi said, it will have to focus on defeating COVID-19 and bolstering the economy. India has always transformed adversities into stepping stones to success and this year won't be different, he said.
He said people have to remain more vigilant compared to the lockdown period. "Always remember, if you do not wear a mask, do not observe the two-yard social distancing norms or do not take other precautions, you are putting others at risk besides yourselves, especially the elderly and children at home," he cautioned in his monthly radio address.
Maharashtra
Speaking in the same vein, Maharashtra Chief Minister Uddhav Thackeray said that the restrictions will continue even after June 30 as the crisis is not over. "Even if I am not using the term lockdown, do not misunderstand and lower your guard. In fact, we need to show more stringent discipline," he said.
"We can't leave this war halfway in this final phase. I am sure that you will continue to cooperate with the government to ensure that lockdown is not reimposed," he said in a televised address. The unlock process, dubbed Mission Begin Again by the State, is being gradually implemented to put the economy back on track, Thackeray said.
Maharashtra, the worst-affected state in the country, reported the biggest single-day spike of 5,493 cases so far on Sunday, which took the tally of patients in the state to 1,64,626, a health official said. The state also reported deaths of 156 coronavirus positive patients, due to which the number of victims grew to 7,429, the official said.
Related news: Expert team to submit possible community transmission report
Of the 156 fatalities reported on Sunday, 60 had taken place in the last 48 hours, while the remaining patients had succumbed to the infection before that, although COVID-19 was not mentioned as the cause of their deaths earlier, he said.
According to the official, as many as 2,330 patients were discharged from hospitals post recovery on Sunday, which took the number of such persons in the state to 86,575. The count of active patients is 70,607 in Maharashtra now.
Delhi
Meanwhile, Delhi, which had recently, eclipsed Mumbai as the city worst-hit by the pandemic in India, recorded 2,889 fresh cases, as on Sunday evening, taking the tally in the city over the 83,000-mark, while the death toll mounted to 2,623, authorities said.
On June 23, Delhi had reported the highest single-day spike of 3,947, cases till date. Delhi also reported 65 fatalities in the last 24 hours, the Delhi health department bulletin said on Sunday evening. The death toll from COVID-19 in Delhi stood at 2,558 on Saturday.
Related news: Prevent infection from developing into disease, ex-Harvard doctor tells govt
In Delhi, where authorities are implementing a revised strategy after a major surge in cases, the number of COVID-19 containment zones has risen from 218 to 417 after a re-mapping of such areas, while around 2.45 lakh people have been screened in a mammoth house-to-house survey to check the spread of COVID-19.
Officials said the count of containment zones is expected to jump further as the authorities in some districts were yet to complete the task of redrawing such areas following the Centre's directions.
Tamil Nadu
Next among the worst-hit states is Tamil Nadu, which reported a record single day spike of nearly 4,000 new COVID-19 cases on Sunday evening, pushing the overall tally beyond 82,000 while 54 fatalities were reported.
The toll in the state went up to 1,079, while the total number of cases climbed to 82,275, the government said in a medical bulletin in the evening.
The capital city, Chennai, continued to report a high number of cases. It reported as many as 1,992 infections of the total 3,940 cases reported across the state on Sunday. The metropolis also shared the unenviable record of having the maximum fatalities: 809, of the total 1,079 deaths in the state so far.
Gujarat
Meanwhile, Gujarat too recorded its highest single-day rise of 624 coronavirus cases and 19 deaths, including 13 in Ahmedabad on Sunday, said the state health department. With this, the total number of cases in the state has gone up to 31,397 and fatalities to 1,809.
A total of 391 patients were discharged in the day, taking the number of the recovered cases to 22,808, it said. The number of active cases in the state now stands at 6,780 while the condition of 19 patients is critical, as per the health department.
Apart from Ahmedabad (13), Surat has reported three fatalities while one death each was reported from Gandhinagar, Aravalli and Bharuch, it said. With 211 new cases, the count in Ahmedabad district has risen to 20,480, the highest in the state, and the death toll to 1,423.
Other states
Among the other severely affected states are Uttar Pradesh, which has reported 22,147 cases, West Bengal 17,283, Rajasthan 17,271, Telangana 14,419, Haryana 13,829, Madhya Pradesh 13,186, Andhra Pradesh 13,098 and Karnataka 13,190 cases.
Uttar Pradesh's Additional Chief Secretary (Medical and Health) Amit Mohan Prasad said the state will launch a large-scale campaign from Meerut division in July, where house-to-house survey will be undertaken similar to the pulse polio immunisation. "It will be carried out in containment and non-containment zones," he said.
The Madhya Pradesh government said it will launch a 'Kill Corona' campaign from July 1 to control the spread of COVID-19 in the state. Under the campaign, door-to-door survey will be conducted and tests would also be done on citizens for other diseases as well, Chief Minister Shivraj Singh Chouhan said during a virtual review meeting on the pandemic.
Related news: Total lockdown in Bengaluru on Sundays from July 5: Karnataka CMO
Chouhan said during the 15-day campaign, 2.5 lakh tests will be carried out and 15,000 to 20,000 samples would be collected daily, according to a press release.
In Karnataka, Bengaluru police said criminal cases will be filed against those flouting face mask and social distancing rules and that public can call police in case someone refuses to follow the COVID-19 preventive norms in the city,
While police and civic body officials will patrol city roads and enforce the mask rule and social distancing, the public can also do their bit and ask every other person to follow them, Bengaluru Police Commissioner Bhaskar Rao said said in a series of tweets as the government stepped up efforts to contain the spread of coronavirus.
Bihar's Backward and Extremely Backward Classes Welfare Minister Vinod Kumar Singh and his wife tested positive for COVID-19 on Sunday and were sent to an isolation ward at a city hotel in Katihar district, officials said. Bihar has so far reported 9,224 cases.
India now has 1,036 diagnostic labs dedicated to COVID-19. This includes 749 in the government sector and 287 private labs.
"Daily more than 2,00,000 samples are being tested. The samples tested in the last 24 hours have further increased to 2,31,095. The total number of samples tested, as on date, is 82,27,802," the Union Health Ministry statement stated.
As on June 28, the COVID-related health infrastructure has been strengthened with the availability of 1,055 dedicated COVID Hospitals with 1,77,529 isolation beds, 23,168 ICU beds and 78,060 oxygen supported beds, it said.
(With inputs from agencies)