While the impact of COVID-19 on lungs is known, doctors in Chennai have been surprised at the prevalence of acute kidney injury (AKI) in two-third of patients in a group of about 60 patients during their hospital stay.  AKI is sudden kidney damage with rapid increase of waste or toxins in blood that can make kidney lose the balance on fluid in the system.
The observation has been corroborated by the findings of a study by the International Society of Nephrology (ISN). The study revealed that of the people infected with COVID-19, 25-50% of them were seen with kidney abnormalities. The abnormalities were in the form  of  protein and blood in urine, resulting in the development of AKI in close to 15% patients, indicating that COVID-19 also attacks the kidney. AKI is a worrying condition for doctors as it increases mortality.
Dr Suresh Rao, intensivist, MGM Healthcare, "A  study of 59 patients in the city with COVID-19 found that about two-thirds of patients developed a massive leak of protein in urine during their stay in hospital. Effect on the kidney is secondary to hypoxia or cytokines released by the COVID-19. It is generally perceived that COVID-19 types of viruses are borne from respiratory systems — lungs, but a growing body of evidence shows that COVID-19 also attacks the kidneys either directly or mediated by excessive immune response seen in severe COVID-19 patients and not just the lungs."
Advertisement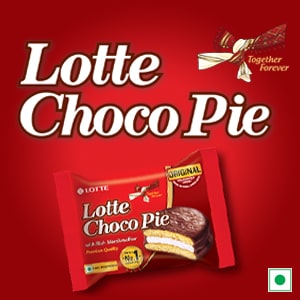 Related news | Has coronavirus mutated in India? A new study says so

Dr Rao also explained that as per earlier reports of SARS and MERS-CoV infections, AKI had developed in 5 to 15 per cent cases, but about 60 to 90 per cent of those cases reported mortality. While the preliminary reports of COVID-19 patients suggested a lower incidence (3 to 9 per cent) of AKI, the later reports indicated a higher frequency of kidney abnormalities.
Of the patients affected, nine of them have recovered through continuous renal replacement therapy (CRRT), while the rest are undergoing treatment. CRRT is a slow and smooth continuous extracorporeal (occurring outside the body) blood purification, which simulates the continuity of kidney functions. It is usually implemented over 24 hours to several days to gently remove fluid overload and excess uremic toxins.
"Previous studies have shown that CRRT had been successfully applied in the treatment of SARS and MERS illnesses related to previously known coronaviruses, which also manifested as respiratory illnesses. At relatively higher doses, it can help clear the immune toxins, thus suggesting CRRT may play a role in patients with COVID-19 with AKI or high immune toxin load", says, Dr. NGK Gopal, nephrologist, Tamil Nadu Medical Services Corporation, Chennai.
The experts also said that given the increasing rate of kidney involvement due to COVID-19, such extra-corporeal therapies may play an important role in the treatment of severely ill patients.
Related news | More children infected with coronavirus than expected: Study