On the first day of India's vaccination drive against COVID-19, beneficiaries receiving Bharat Biotech's Covaxin were given consent forms to sign that promised compensation if any adverse effect due to the vaccine was detected.
The compensation aspect was mentioned among several highlighted points on top of the consent form. Vaccination sites at six government hospitals in Delhi are reportedly dispensing Covaxin.
The form says "COVAXINTM" is being offered under restricted use in an emergency situation and has been allowed in "public interest" as an abundant precaution. It also says the clinical effectiveness of the vaccine is yet to be ascertained and that it is still in phase-3 trials.
Advertisement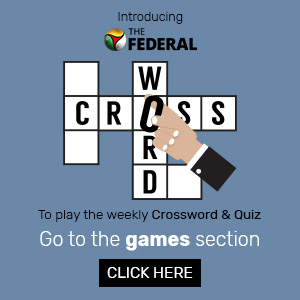 "In case of any adverse events or serious adverse events, you will be provided medically recognised standard of care in the government designated and authorised centers/hospitals. The compensation for serious adverse event will be paid by sponsor (BBIL) if the (adverse effect) is proven to be causally related to the vaccine," it said.
A couple of days before the two vaccines' rollout, the Ministry of Health & Family Welfare has sent out a comprehensive guidelines to the states and UTs, listing dosage, cold chain storage requirements and minor adverse event following immunization.
Also read: Congress questions Covaxin use, ICMR scientist says "dispel myths about vaccines"
The Bharat Biotech vaccine was granted accelerated approval by India's drug regulatory authority for restricted emergency use, relying on safety and immunogenicity figures without efficacy data. A trial to evaluate the efficacy of the Bharat Biotech vaccine has enrolled 25 800 participants at 25 sites in 12 cities.
According to some organisations, many people affected by the Union Carbide gas disaster in Bhopal were recruited into the trial in violation of ethical procedures established under the law. Some of these individuals have faced adverse events since the dosage, and even a death has taken place, they alleged.
Bharat Biotech has said a review and a post-mortem had found that the participant had died from poisoning and police are investigating the death. The company has asserted that the death had no connection with the vaccine.
Also read: Watch: Doctors jittery about taking Bharat Biotech's Covaxin
The form given to Covaxin recipients says: "I further emphasize that any information provided by me prior to taking the vaccine will be archived in the database maintained by the immunization program of the government and privacy as well as confidentiality of the information provided by you will be maintained."
The beneficiary will be given a form to enable him/her to note down symptoms such as fever and pain within a week.
In Delhi, Covaxin is being given at the six Centre-run hospitals while the remaining 75 state and private hospitals have been given Covishield, developed by Oxford University of the UK and pharma major AstraZeneca.
Chhattisgarh and a few other states have said they will not take Covaxin and are being supplied Covishield. Chhattisgarh health minister TS Singhdeo said 12 states will get only  Covishield while 12 others would be given both Covishield and Covaxin.