While the textile industry bodies hailed Finance Minister Nirmala Sitharaman's financial stimulus announcements, garment manufacturing companies are, however, sceptical if they'd gain anything with bleak sales outlook for the next few quarters.
The Centre has changed the definition of Micro, Small and Medium Enterprises (MSMEs) by allowing units with investment up to ₹1 crore (instead of the current ₹25 lakh) and turnover up to ₹5 crore to be called micro units.
Confederation of Indian Textile Industry (CITI) chairman T Rajkumar said in a statement that this move would bring small weaving mills under the new MSME norms and many garment manufacturers will be benefited.
Advertisement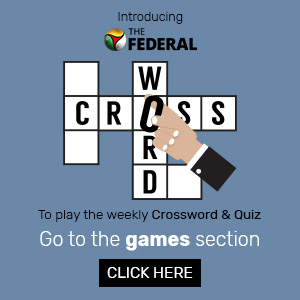 Another industry expert said that the credit guarantee scheme would benefit the companies as banks will now be in a better position to lend with reduced risk exposure. And collateral free loans with moratorium on interests will encourage MSMEs to borrow and sustain, he said.
Related news: Entrepreneurs, billionaires speak out on economic stimulus package
Ashwin Chandran, chairman, Southern India Mills' Association (SIMA), noted that marginal reduction of 2 per cent EPF contribution by the employer and employees, and 25 per cent reduction in the tax deducted/collected at source (TDS/TCS) will help improve the liquidity to a certain extent.
Also, instead of giving a bailout package, the government has taken over the credit risk of MSMEs to an extent. The ₹3 lakh crore collateral-free automatic loan for businesses announced by the finance minister is likely to benefit 45 lakh small businesses.
A Sakthivel, chairman, Apparel Export Promotion Council (AEPC) said the Reserve Bank of India's decision to extend the scheme providing interest subsidy for pre- and post-shipment export credit up to March 2021 will help the apparel sector to access cheaper loans.
"It was the need of this hour of crisis. It will help apparel exporters gain access to cheaper loans," he said.
With uncertainty over the revival of economic scenario, the risk of job losses and fall in consumption of non-essential goods and services like garments are likely to affect the income prospect of the textile industries. Many have now started manufacturing PPEs and stare at lack of orders in the coming months, to which they say, bail out packages would have been more beneficial.
Related news: MSMEs sceptical about credit flow despite promise of collateral-free loans
Production in the Indian textiles and apparel manufacturing units came to a halt much before the lockdown as many were dependent on raw materials from China. So the industry was feeling the heat as early as February. And they have now slowly started resuming operations.
But with several migrant workers returning home amid the lockdown, and lack of public transport hampering the movement of people, several garments manufacturing units are facing the shutdown blues.
Anup Mathew of Brand Club, an apparel manufacturing company in Bengaluru, said he was hoping for reduced interest rates besides the moratorium on loan repayment. With an annual turnover of ₹1 crore, Mathew says that he runs two manufacturing units, employing nearly 100 people. But with the losses incurred in the past two months and the bleak sales outlook for the rest of 2020, he sees little chances to keep his factories afloat.
"If I were to survive, I need bank loans at a cheaper rate, not just a moratorium on loan repayment. While I have supported my employees during the crisis, I cannot continue for longer. I plan to shut one of the units employing nearly 40 people," Mathew says.
Related news: Expected much but received little: MSME sector on FM's announcement