The Centre will tell states and Union territories about the proportion of COVID-19 vaccines – Covishield and Covaxin – that they will be provided for the vaccination programme beginning January 16, while the states have to take the call on how to distribute both the vaccines among their priority groups, reported Indian Express.
Earlier, the Centre had clarified that individuals will not have the choice of opting between the two vaccines.
Related news: Doctors jittery about taking Bharat Biotech's Covaxin
The IE report quoting top government officials said the Centre has held four video conferences with the states in the past four days to discuss the distribution of the vaccines.
"The job of the Union government is to provide the vaccine doses, which are 1.1 crore doses of the Serum Institute and 55 lakh doses of Bharat Biotech as of now," a source told IE.
"We have also told the states that whatever is the proportion…that would be the proportion in the booths which will administer the vaccine. Because there cannot be mixing of doses," the source added.
That means, if the state government decides to administer Covishield in a particular booth, the same booth will be reserved for the administration of the vaccine's booster dose after 28 days.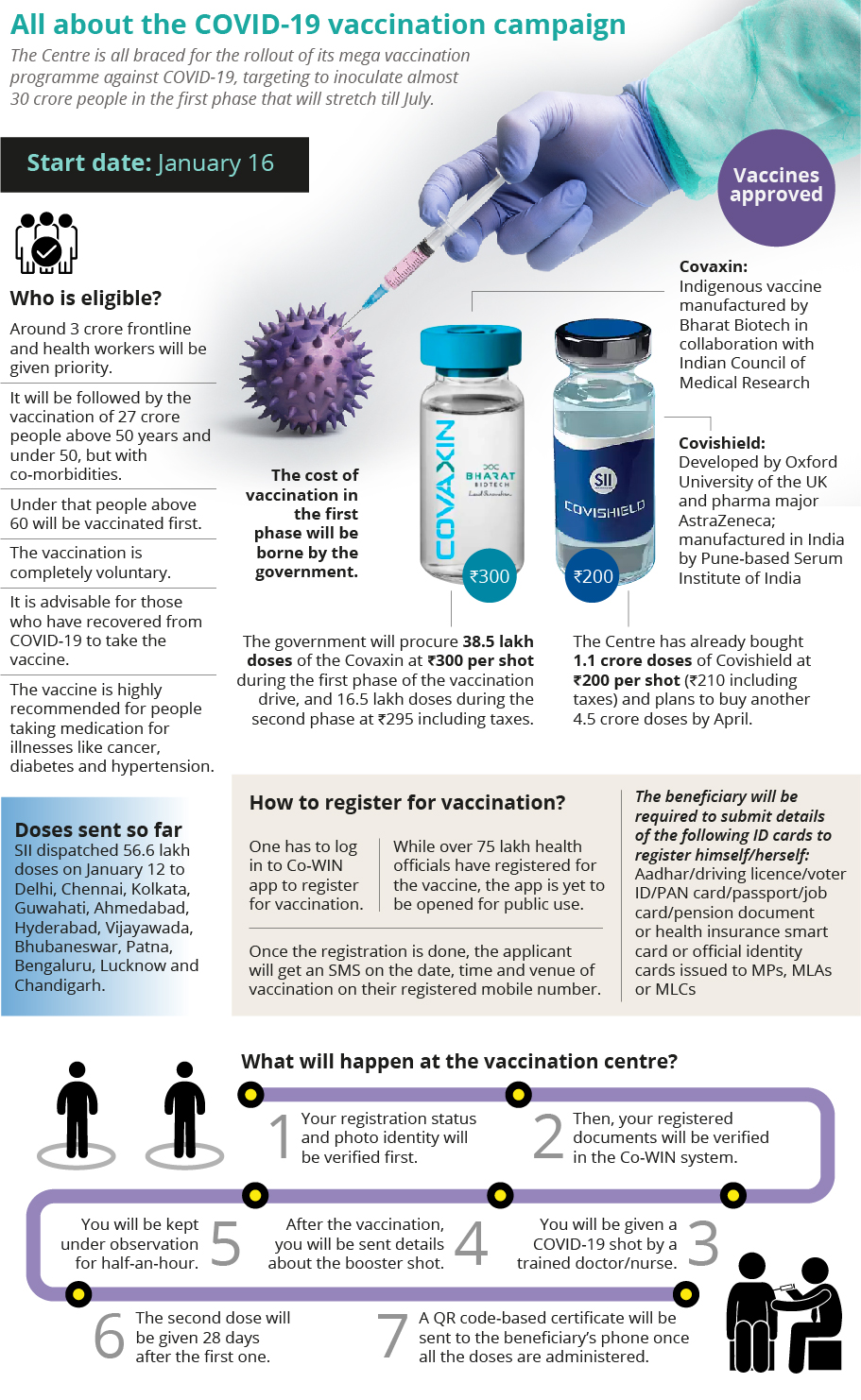 "That cannot change. Because whoever is inoculated at that site on January 16, which is Day 0, will come there again on Day 28 to get a second dose," the source told IE.
The Centre, however, will decide the proportion of the two vaccines in each state.
"Suppose the Centre has given the Covishield and Covaxin vaccines in a certain proportion to Punjab. If Punjab is operating 100 session sites a particular day, that X and Y proportion will apply to those 100 sites. The Centre will convey to the states what is the proportion that will apply," said another official.