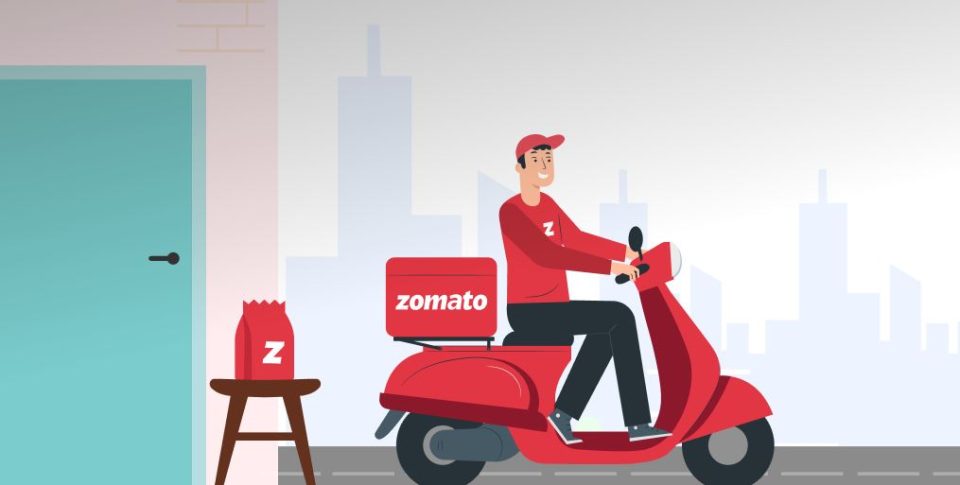 Zomato share price falls 14% after Blinkit acquisition
Zomato shares fell by 14 per cent since Friday (June 24), following the online food delivery and restaurant platform's announcement to acquire quick commerce delivery firm Blinkit earlier known as Grofers, for Rs. 4,447.48 crore. On Monday, the shares fell by 6.6 per cent, and on Tuesday, by 8.35 per cent.
The company's stock had initially opened on Monday in the positive, 3.77 per cent higher at Rs. 73 a piece on the BSE. However, it soon turned negative towards the last hour of the session to Rs. 65.05, down by 7.53 per cent.  On the NSE, it hit a high of Rs. 72.70 and a low of Rs. 65. It ended at Rs. 65.85 on the BSE and 65.85 on NSE, 6.40 and 6.60 per cent lower respectively. The share value fell further on Tuesday by 8.35 per cent, hitting a low of Rs. 60.35 on NSE. It ended at Rs. 60.25 on the BSE, a drop by 8.5 per cent.
Zomato's shares fell as much as 14 per cent since the offer's announcement, shedding nearly 76.78 billion rupees in market capitalization since Friday.
Also Read: IBC report card: It's win some, lose some for the bankruptcy law
Zomato had on Monday announced its plans to acquire Blink Commerce Pvt Ltd for Rs. 4,447.48 crore. The company's board of directors had prior to this on Friday, approved the acquisition of up to 33,018 equity shares of Blink Commerce Pvt Ltd.
Zomato's shares started falling from then onwards.
Deepinder Goyal, founder and chief executive of Zomato, in a blog post, noted that quick commerce has been the company's strategic priority since last year when it first invested in Blinkit, reports Mint. "We have seen this industry grow rapidly, both in India and globally, as customers have found great value in quick delivery of groceries and other essentials. This business is also synergistic with our core food business, giving Zomato the right to win in the long term," said Goyal.
Also Read: NITI Aayog: India's gig workforce could grow to 2.35 crore
Reacting to the announcement and subsequent stock movement, Punit Patni, Equity Research Analyst at Swastika Investmart, told The Indian Express, "The recently announced acquisition of Blinkit by Zomato is expected to add to its woes of high operating losses. The Blinkit is synergistic to Zomato's food delivery business and the management expects the business to grow significantly in the future."
"The quick commerce market, however, has become incredibly competitive, and it will take a very long time to figure out the unit economics and turn profitable. Further, the current markets are not conducive for businesses that a growing without showing profits. Thus, we believe that this company is suitable only for investors having a high-risk appetite and a long-term view," he added.
Also Read: Crypto winter prods firms to freeze hiring, but all hope's not lost