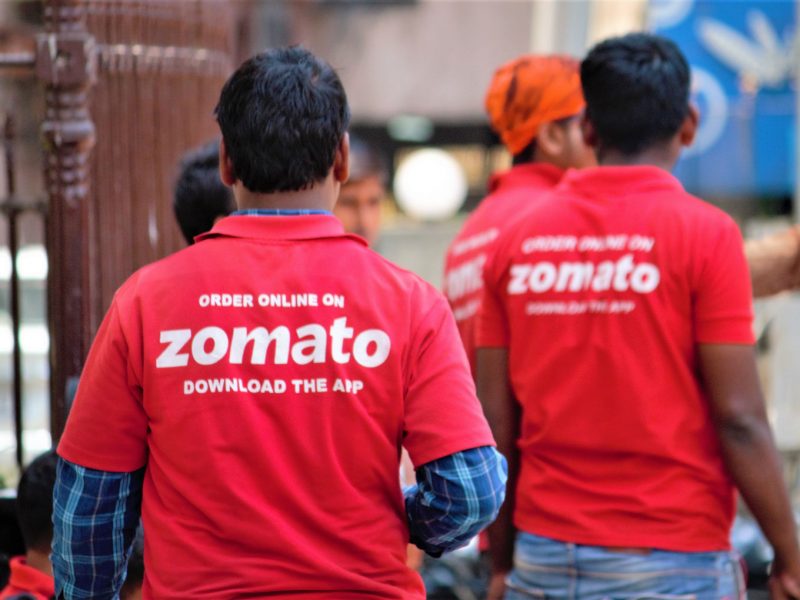 Why Zomato's 10-minute delivery plan prompted outrage online
How quickly must your food order reach you? That question about hyper-local delivery has got social media buzzing since Zomato founder Deepinder Goyal announced his 10-minute food delivery plan on Monday. The memes are out, the instant SWOT analyses are streaming in and some sceptics are even suspecting an April Fool's connection.
Goyal had announced Zomato Instant, the food delivery firm's latest innovation, in a blogpost on Monday. "Nobody in the world has so far delivered hot and fresh food in under 10 minutes at scale, and we were eager to be the first to create this category, globally!" he wrote.
However, a day later, with the backlash coming in thick and fast, Goyal took to Twitter again to explain the model, urging netizens to read through "before the outrage".
From now onwards stay away from #Zomato riders. pic.twitter.com/PwqEhv7EeI

— Amul Joshi (@amul_joshi) March 21, 2022
Zomato 10 mins food delivery 😀#Zomato pic.twitter.com/qSsYCAeDnE

— Debarghya Sil (@debarghyawrites) March 21, 2022
#Zomato riders after knowing that Zomato Instant is here pic.twitter.com/s4C1khQfWl

— Kabhi Khushi Mostly Gham (@khushi_kundnani) March 21, 2022
#Zomato Delivery Partner on it's way with 10 minutes order. pic.twitter.com/2LVAefXTzV

— Iago (@IagoAlladin) March 21, 2022
#Zomato announces instant delivery in 10 mins
Customers be like: pic.twitter.com/6EYJB9LsDF

— Riya Pareek (@riyaapareek) March 21, 2022
zomato: will deliver food in 10 minutes
the food: pic.twitter.com/dwGTqnrA8g

— Tina Gurnaney (@TinaGurnaney) March 21, 2022
"10 minutes delivery will be for specific nearby locations, popular and standardised menu items only," he tweeted, adding that there will be "no penalties on delivery boys for late deliveries nor any incentives for on-time deliveries".
Goyal said "Zomato continues to educate our delivery partners on road safety, and provide accidental and life insurance as well".
"No penalties for late deliveries. No incentives for on-time deliveries for both 10- and 30-minute deliveries," Goyal said on a Twitter thread. "We are building new food stations to enable to 10-minute service for specific customer locations only," he added. The quick delivery method relies on a dense network of finishing stations located in close proximity to high-demand customer neighbourhoods – each of these offering bestseller dishes based on hyperlocal preferences, Goyal clarified.
Lok Sabha member Karti Chidambaram, who incidentally had raised the issue of how quick turnaround time was endangering gig workers while speaking in Parliament on March 16 – the MP had also referred to the death of a Zomato delivery boy Salil Tripathi in Delhi in January – has put forward a list of 12 posers to Goyal via Twitter.
Somewhere in the T&C will be catches, lots of them! And no guarantee of sending you hot food, or even cooked food. And 10
Mins will be to the gate, not to the door. And then it will become 10-15 mins, and then they will become peak pricing and what not. https://t.co/rbHZ4ciXUx

— Ajay Awtaney (@LiveFromALounge) March 22, 2022
During the zero-hour discussion in Parliament earlier this month, Chidambaram had urge the government to regulate delivery companies. "They can't have these unrealistic and unreasonable delivery times which is putting the lives of these workers in great peril. So I urge upon the government to come up with some guidelines and also some protection of all the workers in the gig economy," he said on March 16.
Goyal, in fact, began his announcement of the 10-minute delivery, on the same note:
"Before we even talk about this, we will start with a clarification – to fulfil our quick delivery promise, we do not put any pressure on delivery partners to deliver food faster. Nor do we penalise delivery partners for late deliveries. The delivery partners are not informed of the promised time of delivery. Time optimisation does not happen on the road, and does not put any lives at risk," he wrote.
"We are going to pilot Zomato Instant with four stations in Gurugram from next month onwards," Goyal announced in his blog.