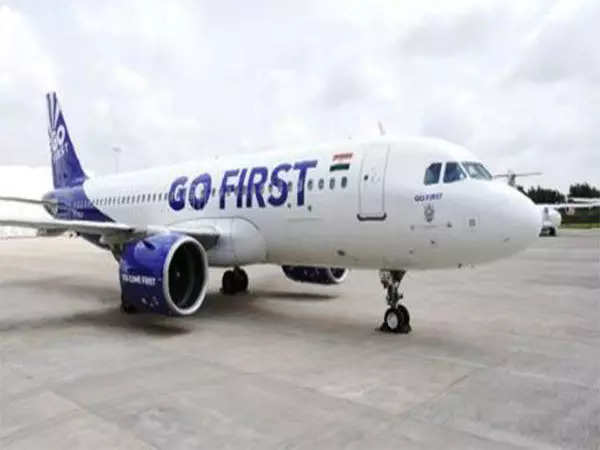 The recent decision by the National Company Law Appellate Tribunal (NCLAT) upholding the National Company Law Tribunal's (NCLT) decision to allow insolvency proceedings for Go First, a domestic airline, adds an unwelcome complexity to the already-beleaguered aviation sector in the country.
The ruling introduces new obstacles for the Interim Resolution Professional appointed by the NCLT to revive the airline and raises broader concerns for the domestic aviation market.
Lessors may hike leasing charges for all domestic airlines
There are two primary reasons contributing to this complication. First, the uncertainty surrounding the repossession of aircraft in case of default is likely to force lessors to hike their leasing charges for all domestic airlines. Typically, leasing companies levy monthly rentals equivalent to 0.8 to 1.5 per cent of the aircraft's list price. An Airbus A320 with 180 seats costs about $97 million, and an A320neo accommodating 236 seats costs $106 million.
Also read: NCLAT upholds NCLT order allowing Go First insolvency proceedings
Aircraft lease charges have been steadily climbing, with an approximate 14 per cent increase in 2022 compared to the previous year, mainly due to the Russia-Ukraine conflict. An additional hike in these charges would inevitably force domestic airlines to transfer the increased cost onto their passengers, leading to escalated airfares.
NCLT ruling may deter investment in Go First
Secondly, the NCLT's firm stance may deter investors from putting their money into Go First. The issue goes beyond merely reviving an airline; it involves establishing a framework for similar cases in the future.
While the Director General of Civil Aviation (DGCA) assured the Delhi High Court that the application for deregistration of aircraft from Pembroke Aircraft Leasing, currently leased to Go First, is on hold, this decision contradicts the NCLT's ruling. This discrepancy could land both the Indian regulator and the Ministry of Civil Aviation in a predicament if they fail to address the aircraft leasing issue decisively.
Also read: Go First spars with aircraft lessors, engine and aircraft manufacturers
Recent petitions from lessors to the DGCA urging the deregistration of 45 Go First and five Spicejet aircraft under the Cape Town Convention (CTC) add another layer of complexity. Under the CTC, the invocation of an Irrevocable Deregistration and Export Request Authorization (IDERA) should result in the deregistration of the aircraft within five business days, followed by the transfer of control to the creditor and subsequent exportation of the aircraft as required. However, this action has been delayed due to the uncertain stance of both the quasi-judicial body and the regulator.
India on Aviation Working Group's watchlist
The Aviation Working Group (AWG), a non-profit organization composed of leading aviation manufacturers, leasing firms, and financial institutions, argues that Go First's insolvency proceedings are crucial to CTC compliance in India. As a result, India has landed on AWG's watchlist, accompanied by a negative outlook. This assertion comes at a time when lessors have made at least 50 requests to reclaim leased planes from two Indian airlines.
If Go First does choose to resume operations, it will face the daunting task of renegotiating contracts with leasing companies, leading to high leasing premiums. This could instigate a cascade of similar renegotiations with other domestic airlines. Presently, Indian carriers operate around 700 planes, the majority of which follow a sale and lease-back model. Airbus and Boeing predict that Indian carriers will require over 2,200 aircraft in the next 20 years, given the current growth rate of the country's aviation sector.
Also read: Go First says it's ready to soar again, but the odds suggest otherwise
This predicament might have been avoided had the NCLT instructed the Interim Resolution Professional to engage in discussions with all stakeholders, including leasing companies, before presenting a plan to rejuvenate the airline.
India heading for aviation duopoly
It's essential that the Government doesn't allow another airline to disappear. The country has witnessed a string of failed airlines, from East West Airlines to Jet Airways, which is currently battling to reestablish itself, with new promoters struggling to develop a revival plan. If one more airline succumbs to failure, India might soon be left with a duopoly of IndiGo and Tata Sons' airlines. This situation would be undesirable for both passengers and the industry.