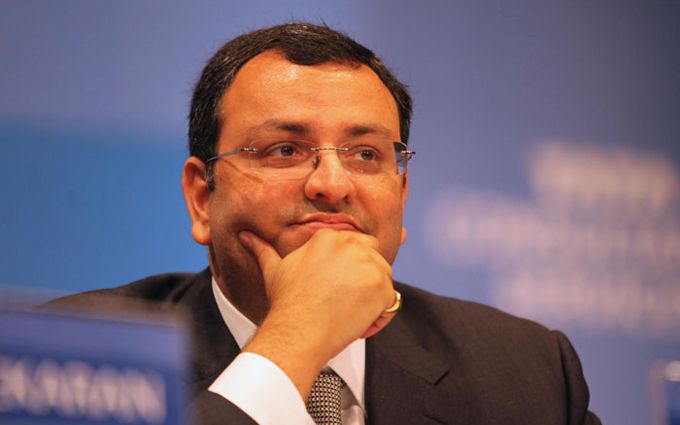 Why Cyrus' reinstatement vindicates his caution against Tata blunders
The fight for the control over Tata Sons, the holding company of the salt-to-software Tata Group, has once again gained traction as the National Company Law Appellate Tribunal (NCLAT) has reinstated Cyrus Mistry as the company's chairman.
Also read: NCLAT restores Cyrus Mistry as chairman of Tata Sons
Mistry had been unceremoniously ousted in October 2016 by the board of Tata Sons and N Chandrasekaran was appointed as his successor. Mistry had then gone to court against his dismissal. The NCLAT order also seeks to reverse the change in Tata Sons' status from a public to a private company and immediate reinstatement of Mistry's directorship on the board of three group companies. The reversal in Tata Sons' status to a public company has to be done immediately but the reinstatement of Mistry may wait as the Tatas have time to appeal against the NCLAT order in the Supreme Court.
Tip of the iceberg
The two-judge NCLAT bench, which gave the order, has also asked Tata Sons' chairman-emeritus Ratan Tata and the nominee of the Tata Trusts — who hold about 66% stake in the company— to "desist from taking any decision in advance which requires a majority decision of the board of directors or in the annual general meeting."
In the entire Tata-Mistry saga, the NCLAT order once again flashes the spotlight on more issues than just the leadership change at the top. Has Mistry been proved right in hindsight over allegations he had levelled on mismanagement at the group? Shareholders of the Tata group companies would probably want to re-examine the corporate governance practices at one of India's largest business houses. The status of several Tata group's investments, which may not be in the pink of health allegedly due to impaired decision-making before Mistry's ascension to the hot seat, may also come into focus.
In a letter written to the board of directors of Tata Sons a few days after his unceremonious dismissal from chairmanship, Mistry had pointed out several irregularities. His allegations seem to have stuck.
One lakh Car: Nano, Ratan Tata's dream car was allegedly unviable from day one as Mistry alleged that the cost of producing this car was higher than the ₹1 lakh price tag. The Nano consistently lost money, peaking at ₹1,000 crore, was always more expensive to produce than the price tag and any turnaround strategy for Tata Motors required this car to be junked. Only emotional reasons had kept the Nano afloat, Mistry alleged. He said that before 2013, credit was being extended to Tata Motors by Tata Motors Finance to shore up sales and market share with "lax" risk assessment and this lead to an NPA pile of ₹4,000 crore. Past accounting practices for product development expenses etc. also raised future liabilities. A status check on the Nano reveals the last Nano rolled out of the assembly line at the start of this year and that only one Nano has been sold in the entire year.
Also read: Tata Nano production halted since January, just 1 unit sold
Write down of losses: Indian Hotels, the passenger vehicle business of Tata Motors, Tata Steel Europe, Tata Power Mundra and Tata Teleservices were described by Mistry as "legacy hotspots". Capital employed in these companies by 2015 was ₹196,000 crore, an increase of ₹64,000 crore or by a third, in a four-year period due to operational losses, capex and interest. He alleged that any realistic assessment of these businesses could mean a potential write down of ₹118,000 crore when the entire Tata Group's net worth was just ₹174,000 crore. Basically Mistry was saying that the group was in dire straits in 2016 itself.
AirAsia "misadventure": Mistry referred to his futile "pushback" on the AirAsia "misadventure", saying Ratan Tata had already concluded negotiations on the joint venture before bringing him into the picture. He claims it was at his bidding that this airline first became a three way JV and the Tatas limited their exposure to 30% of the $30 million equity. AirAsia India was set up with AirAsia BhD as a 49% partner and Indian company Telestra Tradeplace at 21% (Telestra subsequently sold off its stake to the Tatas). Mistry went on to allege financial irregularities in the venture to the tune of ₹22 crore, citing concern over the organisation's "culture" and alleging that the executive trustee at the airline did not investigate these fraudulent transactions. As if the misadventures with AirAsia India were not enough, he spoke of his surprise at being again presented with a fait accompli when Ratan Tata decided to forge a second airline venture with Singapore Airlines (Vistara). A status check on AirAsia reveals that Mistry's allegations have not been far off the mark.
In June 2018, the CBI booked AirAsia group's chief executive Tony Fernandes and others on charges of criminal conspiracy while the Enforcement Director began probe into allegations of money laundering against several AirAsia India officials.
Telecom fury: Mistry had alleged that the group's telecom business had been "haemorrhaging continuously" and that the group continued to increase the margins (EBITDA) by nearly six times in three years, in the hope of retaining a place in a consolidating industry. A status check reveals the telecom strategy of Tata Sons was none too successful, Mistry had been right. Tata Teleservices has now been acquired by Bharti Airtel, but only after the Tatas forked out nearly ₹50,000 crore or more than seven billion dollars in debt and other liabilities.
Now, as the battle for the hot seat at Tata Sons heats up once again, perhaps shareholders of group companies may want to compare the performance of the group under Chandrasekaran and Mistry.