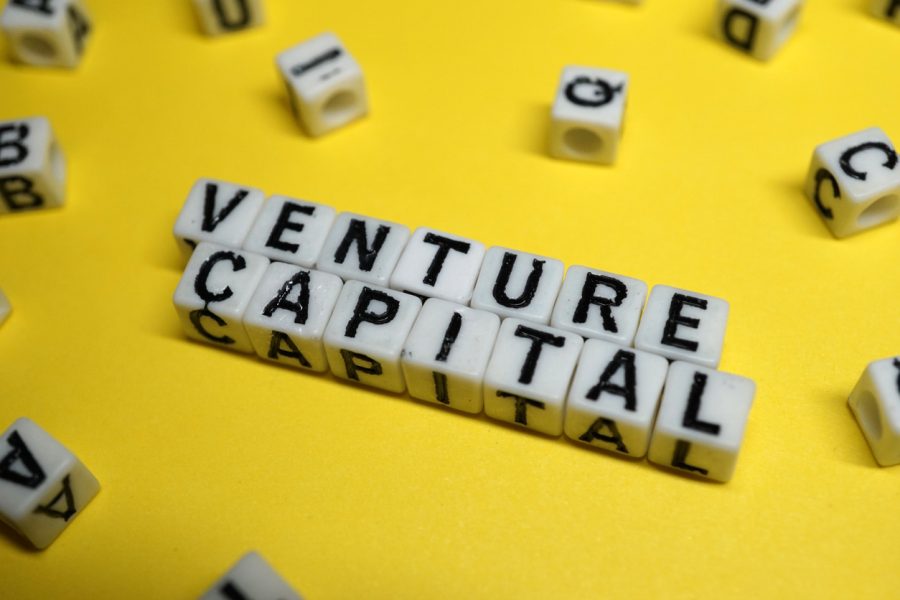 VCs tighten oversight as startup founders face allegations of misappropriating funds
The recent cases involving Rahul Yadav, who runs 4B Network and Ashneer Grover, the former co-founder and managing director of fintech startup, BharatPe, illustrate a sobering reality for investors – the potential misappropriation of funds by startup founders. Despite both founders disputing the allegations, investors must grapple with the unsettling fact that complacency could result in the evaporation of hundreds of millions of dollars from their portfolios.
Venture Capitalists (VCs) often use a tiered system for their investments, releasing funds to startups in stages or "tranches" based on specific pre-agreed milestones. The intent is to align the interests of the founders and investors, thereby mitigating risk. Despite these safeguards, lapses in vigilance can lead to the misuse of funds, as evidenced by the allegations against Yadav and Grover.
Also read: Angel tax-hit VCs, SpiceJet woes, BYJU'S turbulent times, and more
Here are a couple of reference points:
Case No. 1: Rahul Yadav, studying at one of the IITs, managed to woo big-time investors for his startup, housing.com, in 2012 and turned into a poster boy of startups overnight.
Three years later, after a showdown with one of the VCs, Yadav was forced to quit the CEO's post, and soon, Yadav was on his way to launch another one, Intelligent Interfaces, a data aggregation and visualisation startup, which folded up shortly after it had started operations leaving investors in a hole.
His latest one, 4B Networks (connecting Builders with Buyers through Brokers and helping finance deals through Banks), faces headwinds from investors. The startup received Rs 280 crore as funding, with investors owning 65 per cent of the startup. Still, Yadav faces allegations of squandering away the investors' money, helping himself with a Maybach and renting out a board room for Rs 85,000 per day in a five-star hotel, leaving hundreds of employees without salaries. A lead investor has now sought a forensic audit of the startup. Yadav has, however, vehemently denied any wrongdoing.
Also read: SpiceJet subsidiary SpiceXpress to get $100 mn from UK group
Case No. 2: In a civil lawsuit initiated in December of the previous year at the Delhi High Court, fintech startup BharatPe is pursuing Rs 88.67 crore in damages from its managing director, Ashneer Grover, his wife Madhuri Jain Grover, and their family members. BharatPe alleges that Grover and his family constructed fictitious vendors in Panipat to deliver services to the company, generated false invoices, and excessively charged the company for recruitment purposes.
In addition, the payment firm lodged a criminal complaint against Grover, his family, and others, including Deepak Gupta, Suresh Jain, and Shwetank Jain, with the Delhi Police. BharatPe's quest for damages from Grover and his family involves a claim for payments made against the invoices of nonexistent vendors, totalling Rs 71.7 crore, payments amounting to Rs 7.6 crore made to vendors who allegedly provided recruitment services, and Rs 5 crore in damages for the company's reputation loss due to tweets and other statements issued by Grover and his family members.
The struggles faced by investors in these two cases highlight a concerning trend of fund misappropriation by some startup founders. Both Yadav and Grover refute these claims, yet they serve as stark reminders to investors about the potential pitfalls of not diligently monitoring their investments, which can result in substantial financial losses.
Also read: Edtech giant Byju's set to lay off 1,000 more employees
VCs typically release funds to startups in stages, known as tranches. Each tranche is tied to specific milestones the startup has agreed to meet. This is done to manage the risk involved in venture capital investing.
Milestones and parameters:
Here are some parameters on which VCs release funds:
Achievement of milestones: Most commonly, tranches are tied to business development milestones such as the development of a prototype, acquisition of a certain number of users, achievement of a specific revenue target, or successful completion of a critical partnership. Once these are reached, the next tranche of funding is released.
Time-based: In some cases, VCs may release funding on a set schedule, such as quarterly or annually. This is less common, however, as it doesn't necessarily tie to the progress of the business.
Product development stages: For product-based startups, tranches may be tied to development stages, such as completing a working prototype, passing beta testing, or launching the product.
Market validation: Another basis could be market validation, such as successful pilot studies, positive customer feedback, or surpassing a certain number of customers or subscribers.
Regulatory approval: For startups in sectors like biotech, healthcare, or finance, tranches can be tied to obtaining necessary regulatory approvals.
Financial metrics: VCs may release funds based on the startup reaching specific financial metrics, like revenue targets, profitability, or cost reductions.
Also read: FIR against BharatPe co-founder Ashneer Grover, his wife, family
However, these conditions are not imposed unilaterally by VCs. They are agreed upon during funding negotiations and are meant to align the interests of the startup founders and the investors. The approved funding is released if the startup is progressing well and meeting its targets. But if the startup is struggling, the structure allows investors to reassess and limit their risk exposure.
Rigging the system:
But how do startup founders who turn rogue rig the system even though not all such cases get highlighted? There are several ways in which such actions could potentially take place:
Excessive compensation: Founders might pay themselves excessively high salaries or bonuses not justifiable by the startup's size, stage, or profitability.
Personal expenses: They may use company funds to pay for personal expenses, such as luxury cars, vacations, homes, or other non-business-related expenditures.
Shell companies: In more elaborate schemes, founders might set up shell companies that bill the startup for nonexistent services or products. As was alleged in a case involving Rahul Yadav. According to Finshots quoting Inc42, the funds raised for 4B Network were allegedly funnelled into Rahul Yadav-controlled RY Advisory. The money from there was moved into another entity, KultApp, whose director was Yadav's wife.
Stock manipulation: Founders might also manipulate stocks or equity to their advantage, diluting other shareholders' stakes.
Also read: Tiger Global keen to invest in Rajasthan Royals, a book on the crypto storm and more
Startups often undergo regular audits and due diligence, particularly when raising subsequent funding rounds. If financial misconduct is discovered, it can result in severe consequences, including criminal charges.
VCs often have protective measures, such as establishing a board of directors, demanding detailed financial reporting, and maintaining the right to intervene in financial decisions to avoid such situations. They also often conduct extensive due diligence before investing in a startup to understand its financial management and the integrity of the founders.
Yet, not all VCs, despite having representation on the board of directors, have an eagle eye on how the startups are progressing from one milestone to another and therein lies the problem.
In light of recent controversies, VCs assert greater scrutiny over startup founders who miss milestones or misuse funds. One VC spokesperson expressed their commitment to establishing mechanisms to prevent investment misappropriation.
According to a few VCs, The Federal spoke with; they are now cracking down hard on any entrepreneurs who fail to meet agreed-upon goals previously and are keeping a careful eye on how the money invested in these firms is spent. "While keeping track of every investment we make is rugged, several rogue founders are emerging. We are putting in place a mechanism to ensure that our assets are not misappropriated", a VC spokeswoman said.