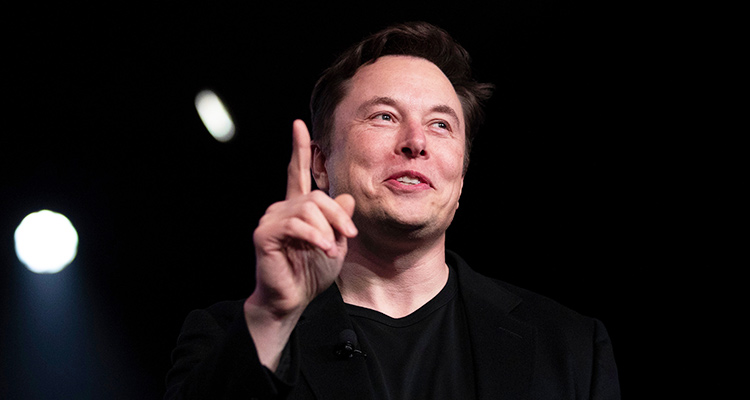 Indians excited to buy Tesla's soon-to-be-launched electric vehicle (EV) would now be able to pay in bitcoin (a virtual currency), provided the government of India doesn't ban private cryptocurrencies and introduce its own digital version.
Tesla Inc's chief executive Elon Musk has been going ga ga over crypto currency on social media for quite some time and his company declared on Monday (February 8) that it had invested around $1.5 billion in bitcoin and would soon start accepting payment for its cars and other products with the virtual currency. As a consequence, bitcoin jumped 14 per cent to a record $44,000.
Indians may, however, find it difficult to buy a Tesla using bitcoins because the government has listed a bill in the Lok Sabha to ban all private cryptocurrencies. Media reports say the Modi government may bring in an ordinance to implement the ban and introduce its own digital currency, governed by the Reserve Bank of India. With uncertainty looming large, it looks like the fate of investments worth $1 billion in digital currencies rests on how the Centre defines a 'private cryptocurrency'.
Advertisement
Tesla Inc stated that the company wants to diversify and maximise its returns on cash.
Also read: Start-ups laud tax holiday, fintech boost; big reforms still missing
The Modi government's ambitious Cryptocurrency and Regulation of Official Digital Currency Bill, 2021, aims to ban private cryptocurrencies and instead proposes a legislative framework for an official digital currency.
According to experts, a blanket ban would hit over eight million investors in India who own cryptocurrencies worth over $1 billion.
The details of the bill are not available in the public domain, so it is not clear how the government defines a private cryptocurrency.
The Centre had tried to bring in a regulation for the cryptocurrency industry in 2019, but it was never tabled in Parliament. The Reserve Bank of India (RBI) had imposed a ban on cryptocurrencies in 2018, but the Supreme Court overruled the decision in 2020.
"The government may likely be considering every cryptocurrency except the one introduced by RBI or the government to be private. The ban would be a disaster at both the legislation level and the enforcement level to ban cryptocurrencies," Sathvik Vishwanath, CEO and co-founder of Unocoin, told The Mint.
Also read: Vehicle scrappage policy in its current form will be a non-starter
An important argument against the proposed ban is that major crypto assets such as bitcoin and ether are 'public' owned. Hence, the government, technically, cannot term them 'private'.
Analysts say a complete ban on cryptocurrency is unlikely.
According to media reports, the cryptocurrency industry is actively communicating with the Centre to find a win-win solution for all.