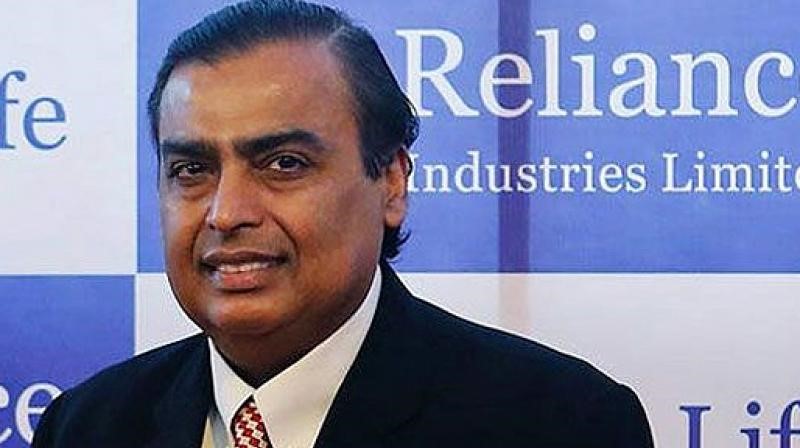 Russia-Ukraine war is highly lucrative for Mukesh Ambani's refinery
The ongoing Russia-Ukraine conflict is turning out to be extremely lucrative for Mukesh Ambani-owned Reliance Industries, as the company's Jamnagar twin refinery is generating more diesel and naptha to take advantage of the huge surge in oil prices. The facility has even deferred maintenance work to meet the rising demand for oil spurred by European sanctions on Russian oil leading to a global energy crunch.
According to a Bloomberg report, Reliance's giant twin refineries are snapping up discounted large quantities of crude oil after the EU sanctions has driven the margins of certain oil products to three year highs. The war has opened up exciting arbitrage opportunities for the world's biggest oil refining complex, which can process nearly 1.4 million barrels of a variety of crude on a daily basis.
The company itself admitted that they have minimised feedstock cost by sourcing arbitrage barrels, at a briefing on Friday (May 8).
A recent report by Citi Research too felt Reliance is all set to experience a windfall due to the war. "While there are offsets to realised margins for refiners, RIL should still be a significant net beneficiary in the current environment, given its high diesel yield, high complexity, and high export ratio," said the report.
Also read: India seeks Russian oil at less than $70 a barrel: Report
Before the Ukraine war broke out, Indian refiners, including Reliance, used to rarely buy Russian oil owing to high freight costs. But Western sanctions against Russia since its Ukraine invasion, prompted many oil importers to steer clear of Moscow, lowering its crude prices to record discount levels.
Indian refiners have been purchasing cheap barrels of crude as India, the world's third-biggest oil importer and consumer, has also been hit hard by steep oil prices. India imports about 85 per cent of its five million barrels per day oil needs. According to the Bloomberg report, state-owned and private refiners have purchased more than 40 million barrels of Russian crude since the war broke out in late February.
Reliance Industries has capitalised on diesel margins shooting upto 71 per cent in January-March from the previous quarter. While gasoline margins increased by 17 per cent and naphtha prices too climbed 18.5 per cent. Reduced diesel imports by Europe from Russia and low global inventories will support margins, said a Reliance Industries spokesperson, adding that disruptions in the form of a rise in coronavirus cases in China and other supply chain issues could hurt demand.
However, the Mumbai-based Reliance Industries, which earns about 60 per cent of its income from oil, reported lower-than-expected quarterly profit, due to higher tax liabilities and there were costs incurred from other divisions of the conglomerate. This offset gains made from fuel exports and net income rose 22 per cent to 162 billion rupees ($2.1 billion) in the three months ending March 31.
It fell short of the estimate of an average 168.2 billion rupee profit by a Bloomberg survey of analysts.