For the second month in a row, revenue from Goods and Services Tax (GST) crossed ₹1 lakh crore in November although it was slightly lower than the October figure.
The GST collection in November stood at ₹1.04 lakh crore, the Finance Ministry said in a statement on Tuesday (December 1), lower than the ₹1.05 lakh crore in October.
This November collection has shown a growth of 1.4 per cent from a year ago when the GST collection had stood at ₹1,03,491 crore.
Advertisement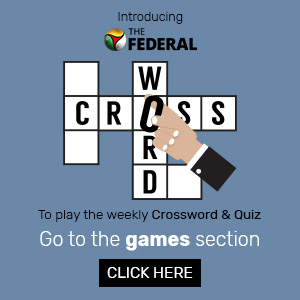 Also read: Lakshmi Vilas Bank's collapse highlights lack of RBI supervision
"During the month, revenues from import of goods are 4.9 per cent higher and the revenues from domestic transaction (including import of services) are 0.5 per cent higher than the revenues from these sources during the same month last year," the ministry said in the statement.
Also read: GST uptick in October may indicate only a false start for economy
Here's a breakup of the GST revenue for November 2020 –
Central GST – ₹19,189 crore
State GST – ₹25,540 crore
IGST – ₹51,992 crore
Cess – ₹8,242 crore
The GST collection had crossed ₹1 lakh crore in 8 out of 12 months in the financial year 2019-20. Revenue took a hit this fiscal due to the COVID-induced lockdown and the economic slowdown that followed.