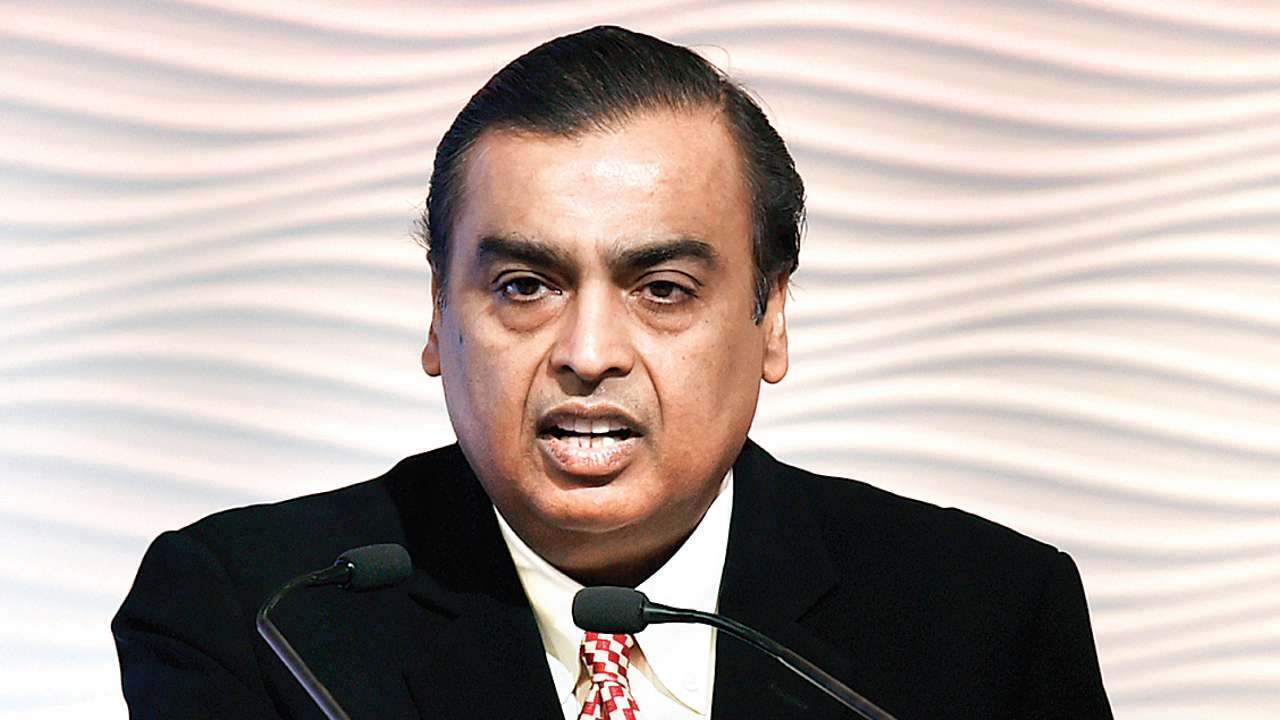 Reliance set to acquire Britain's Boots: All you need to know
Billionaire Mukesh Ambani's Reliance Industries is set to foray into pharmacy and beauty retail business by acquiring a UK-based company.
Reliance has made a joint bid with US private equity fund Apollo Global Management to buy Boots.
Also read: Sacked Chennai techie gets justice after 7 yrs; court asks TCS to reinstate him

Here is all you need to know about Boots and Reliance's proposed deal.
What is Boots?
Boots is a UK-based health and beauty retail chain. It was founded in 1849 by John Boot. The company has its headquarters in Nottingham. It is now part of the US health group Walgreens Boots Alliance's (WBA) international segment.
In 2012, Walgreens acquired a 45% stake in Alliance Boots. WBA has a presence in more than nine countries, employs more than 315,000 people, and has more than 13,000 stores in the US, Europe, and Latin America. WBA's overall revenues were $132.5 billion in 2021.
According to the company, "over 85% of the UK population is within 10 minutes of a Boots store", and there are more than 2,200 health and beauty stores across the UK. Boots has more than 51,000 employees with 5,370 pharmacists and over 1,000 beauty specialists.
Boots stores are currently operating in the UK, several other European countries, Middle East, and in Asia – Thailand and Indonesia.
Also read: Russia-Ukraine war is highly lucrative for Mukesh Ambani's refinery
How is Boots doing financially? 
In its second-quarter financial and operational highlights released on March 31, 2022, the company said Boots UK sales grew 15.2% and comparable retail sales increased 22% with market share gains across all categories.
Among others, it said there was an increase in footfall across Boots stores, up approximately 52% versus the prior year and "continued strength in basket size, up 15% compared to pre-Covid levels".
Its digital sales were up 60% versus pre-Covid levels now they account for more than 15% of Boots total retail sales.
Why is Boots selling?
In January, WBA's new Chief Executive Officer Rosalind Brewer said they had started a strategic review of Boots business as the company tried to renew its focus on US healthcare.
"This review is very much in line with our renewed priorities and strategic direction. In particular, our increased focus on US healthcare. While the process is at an exploratory stage, we do expect to move quickly," Brewer said at the J P Morgan Healthcare Conference, according to a Reuters report.
Another report, citing sources in February by the news agency said Boots was valued at 6 billion to 8 billion pounds, and was being sold as part of an auction process led by Goldman Sachs and targeting financial investors with a track record of turning around high street retailers.
Also read: Mukesh Ambani is planning leadership changes; why, and what next?
Walgreens is spending billions of dollars on its US drugstore operations at the direction of Brewer. Walgreens recently invested another $5.2 billion in VillageMD to escalate the expansion of doctor-staffed clinics across the US under a new "Walgreens Health" business, a Forbes report said in January.
Walgreens' new management has been investing much more in the US operation. Brewer has high hopes for the much larger US business and sees the potential to help remake the healthcare experience in the US, it added.
In 2019, Boots announced plans to shut down 200 stores in the next 18 months. Boots UK's managing director Sebastian James said, "WBA has now approved an outline plan to consolidate around 200, principally local pharmacy, stores where we have a large number within close proximity."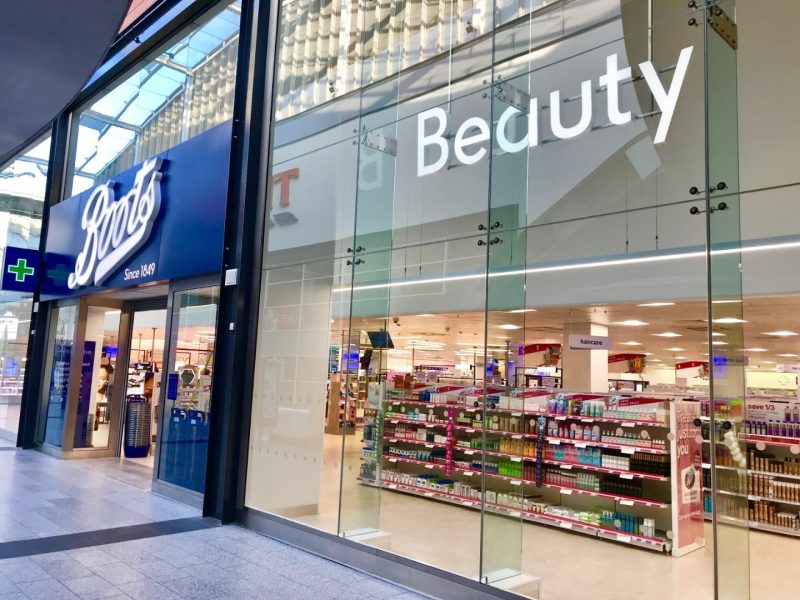 What is Reliance's bid?
Reliance and Apollo Global Management are set to make a 5 billion pounds bid for Boots and WBA will retain an unspecified minority stake as part of the deal, people with knowledge of the matter said, according to a PTI report.
It is still not clear how much stake Reliance and Apollo combine are picking up, it added.
Sources told the news agency that private equity groups Bain Capital and CVC Capital Partners have dropped out in the early part of the bid process. It was not known if another potential bidder – owners of UK supermarket group Asda, brothers Mohsin and Zuber Issa and private equity group TDR Capital – have made a bid.
Does Boots operate in India?
Though there are no Boots stores in India as of now, a Reliance winning bid is definitely going to change it.
So far, in Asia, Boots' presence is minimal with outlets in Thailand and Indonesia.
How will a deal change the Indian pharma market?
A Reliance sealed deal for Boots will certainly change the Indian pharma scene. With already many companies competing for space in offline and online markets, Boots entry will make it interesting.
The deal could be particularly interesting for the scope it offers in the online pharma space. Reliance already holds a majority equity stake in e-pharmacy Netmeds, which it had acquired for around Rs 620 crore.
Over the past two years, Reliance has been expanding its presence in the pharma and healthcare sectors. Last year, it operationalised 114 brick-and-mortar outlets under the Reliance Pharmacy brand. It further integrated Netmeds with Reliance Retail's online grocery platform, JioMart.
Rival Tata Group, which is making a big push into e-commerce with its newly launched intergrated super-app Neu, recently acquired 1 MG, an online e-pharmacy. Boots' entry into India would mean an overhaul of the the market.
How will Reliance fund the deal?
According to a Bloomberg report, the Reliance-Apollo bid is backed by committed financing. They are in talks with global financial giants for funding.
The report, citing a source, said that the offer has valued the business at £5 billion ($6.3 billion).
What did Reliance say?
"As a policy, we do not comment on media speculation and rumours. Our company evaluates various opportunities on an ongoing basis. We have made and will continue to make necessary disclosures in compliance with our obligations under Securities Exchange Board of India (Listing Obligations and Disclosure Requirements) Regulations 2015 and our agreements with the stock exchanges," a Reliance Industries Limited (RIL) spokesperson told Economic Times.
Is it a done deal?
It is not official yet. According to a Sunday Times report, the joint bid by RIL and Apollo is around 1.5-2 billion pounds short of what WBA was originally looking for.
In March this year, a consortium up of private equity firms CVC and Bain pulled out of a Boots race, admitting they could only cough up 4 billion pounds for the chain.