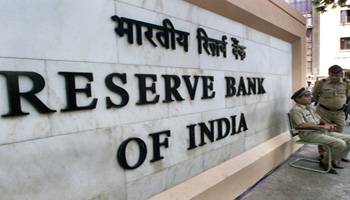 RBI leaves repo rate unchanged at 6.5 pc; retains FY24 GDP growth projection at 6.5 pc
The Monetary Policy Committee (MPC) of the Reserve Bank of India (RBI) on Thursday (June 8) left the repo rate unchanged at 6.5 per cent. The decision was largely along expected lines.
In his speech today, RBI Governor Shaktikanta Das said the pace of monetary tightening has slowed down but uncertainty remains on the future trajectory.
The central bank has lowered the retail inflation projection to 5.1 per cent for FY24, from an earlier estimate of 5.2 per cent. It further retained its growth projection at 6.5 per cent for FY24, and said it expects 8 per cent growth in Q1, 6.5 per cent in Q2, 6 per cent in Q3 and 5.7 per cent in Q4.
Das said India's forex reserves are at comfortable levels. Domestic demand conditions remain supportive of growth, and rural demand is on the revival path, he added.
Headline inflation is above the target of 4 per cent and expected to remain so during the rest of the year, he further said. Close and continued vigil on evolving inflation is absolutely necessary, he added.
The RBI decision is in the right direction, said Deepak Agrawal, CIO – Debt, Kotak Mahindra AMC. "India is in a sweet spot, based on RBI GDP growth estimate of 6.5 per cent and inflation estimate of 5.1 per cent for FY24. Given that global central banks are still in the hiking mode and the future path of the Fed fund rate is unclear, RBI did the right thing by keeping the monetary policy stance unchanged," said Agrawal. "By August 2023, RBI will have more clarity on the El Nino risk on inflation and the future path of Fed fund rates, and can then change the monetary policy stance."
Policy actions
Das said in his speech that the MPC will continue to take policy actions promptly and appropriately to keep inflation expectations firmly anchored. The pace of global economic activity is likely to decelerate due to the geopolitical situation, he warned. However, the Indian economy and financial sector stand strong and resilient amidst unprecedented global headwinds.
MPC has decided to remain focussed on withdrawal of accommodation of policy stance, he said. Not all the five members agreed on withdrawal of accommodation, perhaps in cognizance of too much liquidity in the market and the need to tighten the flow.
In its last meeting in April, the first in the current financial year, members of the MPC made a unanimous decision to keep the repo rate unchanged at 6.50 per cent. At that point, Das had said that economic activity was resilient, and that real GDP growth was at 7 per cent in FY23.
This move by the RBI has not come as a surprise for most, and had been predicted by some experts prior to the bi-monthly meeting. Madan Sabnavis, Chief Economist, Bank of Baroda, was quoted by a ticker as saying that RBI is most likely to continue to keep interest rates paused, that is, retain repo rate at 6.5 percent.
The other members of the MPC are Shashanka Bhide (Honorary Senior Advisor, National Council of Applied Economic Research, Delhi); Ashima Goyal (Emeritus Professor, Indira Gandhi Institute of Development Research, Mumbai); Jayanth R Varma (Professor, Indian Institute of Management, Ahmedabad); Rajiv Ranjan (Executive Director, RBI); and Michael Debabrata Patra (Deputy Governor, RBI).