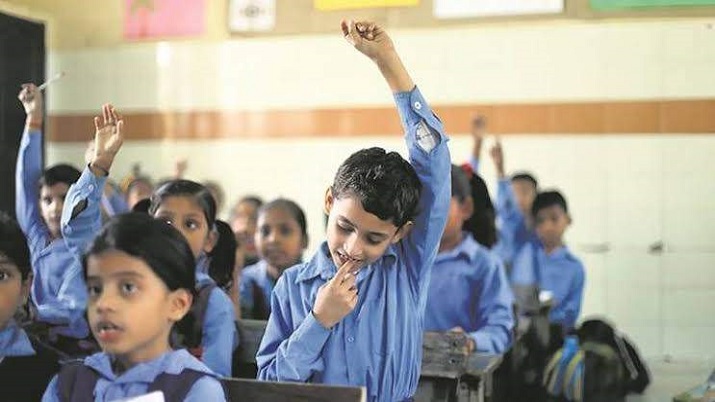 Online education fad fades as schools reopen and funding dries up
Traditional schooling is back on track, forcing edtech firms to go omnichannel even as venture capitalists tighten their purse-strings
With pandemic clouds gradually fading, parents are eager to send their wards back to schools, the place where they belong. Edtech (education technology) firms are thus caught in a pincer — demand slowdown and drying up of easy funds. The result is large scale layoff of online educators, restructuring and adoption of the hybrid model — online education being offered parallelly with bricks and mortar teaching shops — in a desperate bid to survive and stay relevant.
School learning has a lot more to offer than eye contact between the teacher and the pupil. There are disillusioned parents, too, who apprehend their wards whiling away their time before the computer screen, surfing between education and entertainment.  
Also read: As students return to school, Indian edtech firms are changing
To be sure, modern teaching tool kits (smart classes) have a lot to offer but they are at best supplementary to the pedagogy imparted the traditional way — teacher explaining concepts with precepts and examples. The job of a good teacher is to simplify the most complex and abstract principle or formula. 
A good teacher can impart in two hours what could take 20 hours of self-learning, at the end of which the student might still harbour doubts. A good teacher takes pains to clear the doubts of the dullest student. Online doubt-clearing classes are no patch on the here-and-now clarifications supplied face to face.
Also read: Foreign univs eagerly respond to new UGC norms; seek dual degree tie-ups
Online educators too are a disillusioned lot with the promised El Dorado nowhere to be seen. 
An analogy with telemedicine is in order. Telemedicine is extremely useful in an emergency and for patients whose case history the doctor knows like the back of his hand, but it can by no means become a substitute for comprehensive hospital care. Likewise, for a complete growth of a child into adulthood and beyond, the old-world brick-and-mortar schools and colleges will always remain the only viable option. "Online education doesn't deliver even 1 per cent of physical school experience," says Nikhil Mahajan, executive director of Career Launcher.
What the VCs read wrong
Venture capitalists (VCs) for once seem to have read the tea leaves wrong. The revenue model of the assisted enterprise must always come for careful scrutiny in their hands as must the inevitable bandwagon effect that always intensifies competition. Work-from-home may be a sustainable option in select industries, but 'learning from home' was under peculiar circumstances thrown up by the pandemic. Alas! if only the edtech firms and their financiers were not swept off their feet and had not missed the wood for trees.
Mahajan also said that raising $50 million was like a walk in the park for companies with low revenues. Edtech startups were in a honeymoon phase for 24 months and a boom cycle comes every 5-7 years. When the tide turns, two out of 50 survive, he said. 
Indian edtech start-ups raised $4.7 billion in 2021, up from $2.2 billion in 2020. This made the edtech space the third most funded Indian start-up category, only behind e-commerce at $10.7 billion and fintech at $8 billion. But they are now laying off hundreds of employees amid a funding crunch and higher customer acquisition costs post-pandemic. 
Also read: As markets bite, job cuts at Indian start-ups reach alarming proportions
While faltering investor sentiment and slowing funding rounds have affected start-ups in general, edtech companies are among the worst hit. So far this year, 9,000 employees have been laid off by 18 Indian startups, according to Inc42's Indian Startup Layoff Tracker. Of these, 3,000 belonged to seven ed-tech companies. All-time high customer acquisition costs, low retention rates after the pandemic and screen fatigue contributed to the shutdown.
By 2030, India's education market is projected to increase to $313 billion. The market size of the edtech industry is about $2 billion at present. The opportunity is vast given India has the largest population in the world in the age bracket of 5 to 24 years (580 million people). India has over 250 million school-going students, more than any other country.
Hybrid model
Edtech companies are embracing the hybrid model and innovating to scale up their offline presence because the market is still big. BYJU'S last year acquired 32-year-old Aakash Educational Services in a $1 billion deal, marking its foray into the offline education market with 200 plus centres. It is investing over $200 million to open 500 brick-and-mortar tuition centres in the next 12-18 months, on top of the existing 80.
Unacademy last month announced its foray into offline learning with its upcoming Unacademy Centres for competitive examinations. The first such centre will be operational this month in the coaching hub of Kota, followed by Jaipur, Bengaluru, Chandigarh, Ahmedabad, Patna, Pune and Delhi.
Vedantu is also reportedly exploring hybrid options. Ankur Pahwa, EY's India e-commerce and consumer internet leader, said most ed-tech players are working towards an omnichannel approach to improve learning outcomes and experience, create more stickiness and reduce the cost of customer acquisitions.
So, it is clear that big ed-tech firms with deep pockets are funding their hybrid move to stay in business.