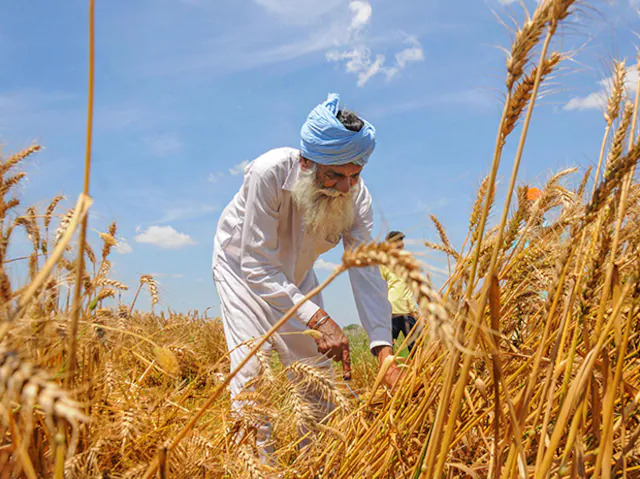 The Federal brings you the latest news from the business and economic world on Friday (April 28).
Hindustan Unilever earnings show rural demand under pressure
Hindustan Unilever reported a 10 per cent rise in profit to Rs 2,552 crore during the fourth quarter of FY23 on a year-on-year basis. HUL's managing director Sanjiv Mehta said rural growth has to outpace urban development, but that has not happened due to Covid and inflation.
What it implies: As the rural FMCG market volume continues to decline in Q4FY23, the first quarter of FY24 could follow the same trajectory and reduce further if the monsoon fails. A likely El Nino disruption could increase food inflation and FMCG prices. Prices for various consumer goods, including packaged food and dairy products, are expected to increase by up to 10 per cent as FMCG companies pass on input price increases and the impact of the rupee's depreciation to consumers.
Also read: Muted monsoons, FMCG sales in rural areas and Bitcoin is back in business
In addition, concerns have been raised despite the government's prediction of record wheat production this season. A significant portion of the wheat crop was destroyed by extreme heat last year, prompting the government to prohibit wheat exports.
Big-5 consulting firms ask employees to cut down on costly lunches; flights
Consulting firms are tightening their belts with contracts slowing down. (Mint).
What it implies: The cost-cutting exercise has more to do with the current situation in the US and Europe as big tech companies have started letting go of thousands of employees on the back of recession and a post-Covid scenario which didn't pan out as expected.
RBI Governor says focusing on banks' business models
Even though Indian banks have sufficient capital reserves and have proven their resilience under duress, the Reserve Bank of India (RBI) requires constant vigilance from bank management and boards.
Governor Shaktikanta Das warned the bank management that surprises could come from anywhere. In light of recent developments in the US and European banking sectors, Das argued that a bank's exposure to risk might come from areas of its balance sheet that were previously thought to be less volatile, Das told a conference in Mumbai.
Also read: Not activating counter-cyclical capital buffer, says RBI
What it implies: D Subbarao, a former RBI governor, writing for Hindustan Times, said: "A bank, it must be remembered, is a confidence trick. It will survive only as long as it can carry the bluff that it can redeem all deposits, even if it were to do so all at once. To SVB's misfortune, its bluff got called. Avoiding that fate is a perennial challenge for a bank. The warning from the Central Bank has come at the right time, even though India has a robust banking system and is generally seen as conservative."
A decade after its launch, Oyo turns cash-flow positive
Oyo founder and CEO Ritesh Agarwal said the start-up ended Q4 with nearly Rs 90 crore surplus cash flow.
What it implies: With increased international travel, Oyo is witnessing huge bookings in several geographies. While this is a seasonal issue, Oyo will have to do much more to win back its hotel partners' confidence, especially in tier two and three cities, who have alleged that the start-up has not been paying their dues on time.
The Federation of Hotel & Restaurant Associations of India, the regulatory body of the hotels, had earlier written a letter to SEBI pointing out alleged fraudulent and unfair business practices. Reports about Oyo turning profitable comes a month after the start-up refiled its draft red herring prospectus with SEBI for a Rs 8,430-crore IPO.