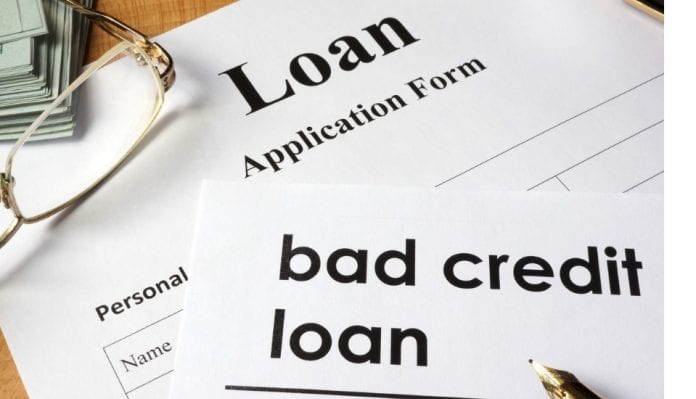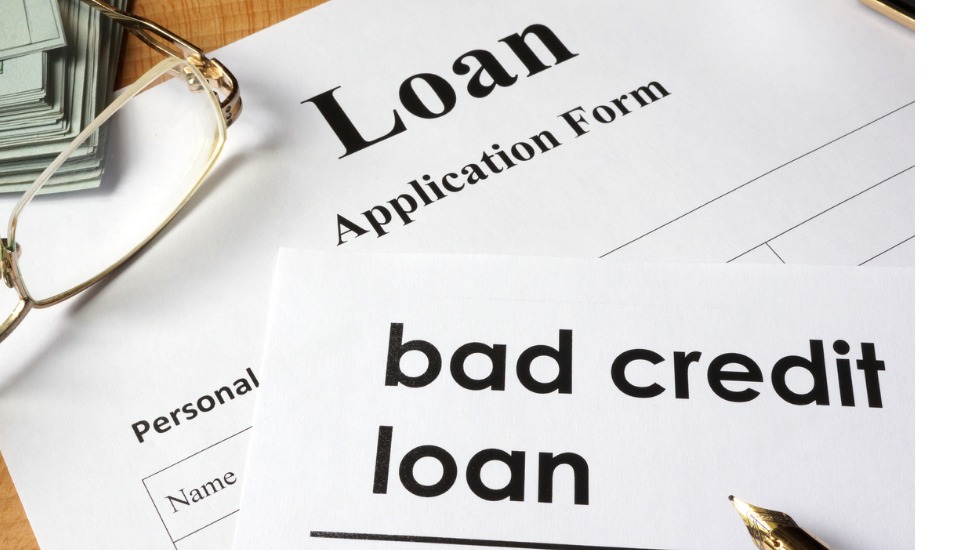 The Micro Units Development and Refinance Agency (MUDRA) Bank, which was launched in 2015 to provide loans to non-corporate, small and micro enterprises, seems to be a failure. The bank's non-performing assets rose to 5 per cent in 2019-2020 from 4 per cent in 2018-2019 and 3.42 per cent in 2017-2018.
The Pradhan Mantri Mudra Yojana (PMMY) has three kinds of loans — Shishu (loans up to ₹50,000), Kishore (₹50,000 to ₹5 lakh), and Tarun (₹5 lakh to ₹10 lakh). The collateral-free loans are rolled out by regional rural banks, commercial banks, micro-financial institutions, non-banking financial corporations and small finance banks.
According to a reply submitted by the ministry of finance in the Lok Sabha on September 14, as on September 4, over 25.32 crore loans amounting to ₹12.91 lakh crore under the scheme have been extended since inception.
Advertisement
Related News: MSMEs sceptical about credit flow despite promise of collateral-free loans
Public sector banks reported that the total amount of NPAs under the scheme have grown from ₹7,277.31 crore in 2017-2018 to ₹11,483.42 crore in 2018-2019 and ₹18,835.77 crore in 2019-2020. The ministry said the state-wise NPA data under the scheme is not maintained.
A lesson not learnt
At this rate of NPA, bankers fear that Mudra would harm the financial system as much as the disastrous loan mela scheme that Janardhana Poojary had launched as the Union minister of state for finance between 1980 and 1987. 
Poojary had organised many camps to disburse instant loans to applicants without any collateral. When Reserve Bank of India (RBI) raised concerns about the loan melas, doubting whether the loans would help create employment and if they would be paid back, Poojary had lashed out saying the poor were honest and would repay. However, most of the loans given at subsidised interest rates were never repaid, forcing the banks to write them off.  
It seems a similar mistake is being repeated through the Mudra Bank.
"This is Janardhana Poojary's loan melas in another avatar," said Thomas Franco, former general secretary of All India Bank Officers Confederation. "According to an RTI reply, the NPAs in Mudra loans increased by 126 per cent in the fiscal year 2018-19. RBI deputy governor M K Jain has cautioned about the level of risk in Mudra loans and the increasing NPAs. In the last four years, more than 60 per cent of loans under the Mudra scheme have gone bad but they are still considered as standard assets. Many take loans to start new businesses, of which 85 per cent fail due to various reasons," he said.
Related News: Lower margin of gold loans: How does it help common man
Whenever politics interferes in disbursal of loans, banks will have to bear the brunt, he said.
"In the past, we used to go and meet loanees and ask them to repay. But they would say since the loans were issued on the orders of MPs or MLAs, we should be asking them to repay," Franco said. "In Tamil Nadu, two years ago, bank associations had ordered officials not to conduct loan melas wherever BJP cadres tried to make it seem like a party event by installing party flags," he said. "But, now, the state unit of the party has launched a separate loan helpline, including a website, to help people with not just Mudra but all kinds of loans, including for housing. It is unclear how bankers will deal with this. Since, the banks are given targets for loan disbursement, no proper scrutiny takes place," said Franco.
Tale of two states
The statistics related to Mudra shows that the highest number of loans under all the three categories in the last five years has been disbursed in Tamil Nadu. Again, women from the state are the biggest beneficiaries of loans involving large amounts. However, Tamil Nadu also has the highest number of defaults and frauds.
One of the reasons why the state has the most number of Mudra loan accounts is because the Tamil Nadu unit of the BJP pushes the scheme. Many banks have been forced to distribute Mudra loans due to pressure from the party's office-bearers across the state. The BJP leaders help with the processing of applications of those seeking loans, in most cases families of the party's cadres. The Federal has already reported how the state unit of the BJP extends support to those seeking Mudra loans.
In July, the state BJP also started a helpline to support applicants secure MSME bank loans of under ₹3 lakh.
Related News: Centre to waive compound interest on loans up to Rs 2 crore for 6 months
"We received nearly 41,000 applications through the loan helpline," said S R Sekhar, state treasurer of the BJP. "We conducted a counselling sessions for the applicants and we came to know only 7,000 were really interested in starting a business. After further scrutiny, we helped 1,500 applicants get loans," he said. The helpline received many applications for Mudra loans, too. "We follow the same process for Mudra loans also. We don't encourage applicants who don't have the capability to repay loans," Sekhar said.
Every scheme has its own merits and demerits. It is true that if loanees do not repay, it becomes difficult for banks, but that should not be a reason to criticise the government, he said.
"The loans under Mudra have not been disbursed rampantly to ineligible applicants as it happened with the loan melas done by Janardhana Poojary or the educational loans when P Chidambaram was the finance minister. Banks suffer because of the attitude of the people to not repay loans. We will take measures to create awareness among loanees to repay the loans," said Sekhar.
Karnataka has the second-highest number of Mudra loan accounts. For four years, Tamil Nadu and Karnataka have received a fifth of the total Mudra loans disbursed in the country.
However, in 2019-20, the growth rate slowed down in the two states compared with other states like UP, Bihar and Rajasthan. While Mudra loans grew by 2 per cent in Tamil Nadu in FY20 and 1 per cent in Karnataka, Uttar Pradesh, Bihar and Rajasthan recorded 12-18 per cent growth. In fact, in the FY19 fiscal year, Uttar Pradesh stood second in Mudra loans, overtaking Karnataka.
Related News: PM SVANidhi: Govt receives over 5 lakh loan applications from street vendors
The Mudra loan scheme was a poll plank in the 2018 Assembly elections in Karnataka and even during the 2019 Lok Sabha elections in which the BJP bagged 25 of the 28 seats in the state. 
The party banked on its "success" with Mudra loans to seek votes in North Karnataka. To popularise the scheme in the state, Modi even held a video conference with one of the entrepreneurs — a small vendor of mobile phones — who had borrowed ₹13 lakh from a public sector bank under the scheme to expand his business. A survey report in the state indicated that women were the biggest beneficiaries and that the government had disbursed Mudra loans through self-help groups.
As unemployment reached a 45-year high, Chief Minister B S Yediyurappa, spurred by the political dividends the Mudra scheme yielded, announced in the 2020-21 state budget that loans will be provided to unemployed youths from the Scheduled Castes and Scheduled Tribes to purchase small goods transport vehicles. This was on the lines of the Mudra yojana. The state also encouraged MSME loans.
'Govt must support banks'
Thomas Franco said that due to pressure from the finance ministry, most banks focussed only on Mudra loans. As a result, they were unable to give attention to new loans for MSMEs and agriculture. In the wake of the Covid pandemic, banks are now focussing on emergency loans and the disbursal of Mudra loans has slowed down, he said.
Kerala State Planning Board member Jayan Jose Thomas agreed with Franco. He said due to the NPA crisis and other problems affecting the banking sector, credit disbursed by commercial banks to the industrial sector has declined sharply from 2014-15.
"The year-on-year growth of bank credit received by micro, small and medium industries had been negative during 2015-16 and 2016-17, and only marginal (only 0.5 per cent) in 2017-18. In comparison, according to the Reserve Bank of India data, the year-on-year growth of personal loans disbursed by scheduled commercial banks was above 15 per cent in each of these years," said Thomas.
Related News: Members of women SHG in TN forced to pay loan interest during RBI moratorium
The only solution to the NPA crisis is a government assurance that the banks will be compensated for any loss, Franco said.
"In countries like China and Israel, the government asks banks to disburse loans. They know that most of the loans will not come back. But, they still encourage such loans by giving assurance that they will stand by the banks and compensate them for losses," Franco said. "Secondly, in India, in the last five years, nearly 3,600 bank branches have been closed in rural areas. The government should be appointing additional staff in such places and look to double the loan amounts disbursed. Today, there are nearly 5 lakh business correspondents working in the country on a contract basis. They must be made permanent so that financial inclusion becomes better," he said.
(With inputs from N Vinoth Kumar, Prabhu Mallikarjunan, and K K Shahina)