A day after e-commerce giant Amazon declared it will manufacture its popular Fire TV Stick at a Chennai factory, the Narendra Modi Government has cleared a ₹12,000-crore incentive package for manufacturing telecom and networking products in India.
The booster dose is expected to result in incremental domestic production of these items worth ₹2.4 lakh crore and is part of the "Atmanirbhar Bharat" vision to substitute imports and also boost exports of manufactured goods. The incentive package is expected to spur additional investment of about ₹3,000 crore in manufacturing of telecom and networking products. The Centre expects incremental exports to the tune of ₹2 lakh crore over a period of five years on account of the incentives.
A five-year package of Production-Linked Incentive (PLI) Scheme for telecom equipment was cleared by the Union Cabinet on Wednesday (February 17), chaired by Prime Minister Modi. The government has already announced PLI for mobile handsets and components and the beneficiaries include Cloud Network Technology, a subsidiary of Foxconn, which will manufacture Amazon Fire TV Sticks at its Chennai factory.
Advertisement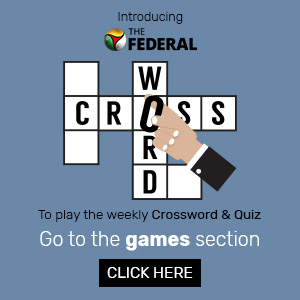 The Modi government similarly plans to attract a slew of global players to invest and manufacture in India, according to Ravi Shankar Prasad, Union Electronics & IT Minister. It is estimated that India's imports of telecom and networking products were worth around ₹50,000 crore before COVID-19 disrupted the business last year. As the Coronavirus pandemic pushed Indian economy into recession, the Union government rolled out a number of packages with the 'Atmanirbhar Bharat' vision, aimed at creating a self-reliant India that will emerge as a manufacturing hub for the entire world.
The Union Cabinet approval comes in the wake of a very encouraging response to PLI related to mobile and component manufacturing that was announced in April 2020.  All major mobile component manufacturers of the world are expanding their footprint in India by making investments, starting exports and generating thousands of jobs, according to the Ministry of Communications. The Cabinet decision addresses another component of "Atmanirbhar Bharat" to make India a global hub of manufacturing telecom equipment, including core transmission equipment, 4G/5G next generation radio access network and wireless equipment, access and customer premises equipment (CPE), devices required to access Internet of Things (IoT), other wireless equipment and enterprise equipment like switches, and routers that are required for the booming digital economy. After the Union Cabinet meeting, Ravi Shankar Prasad said the government hopes telecom and networking equipment manufacturers will find the scheme attractive and commit investments.
Also read: India to start exporting Akash Missile System after Cabinet gives nod
The scheme was finalised after widespread consultation with stakeholders like manufacturers, industry leaders and associations, said a statement from the Ministry of Communications. The core component of this scheme is to offset the huge import of telecom equipment worth more than ₹50,000 crore and reinforce it with 'Made in India' products both for domestic markets and exports. This, it is felt, will lead to more investment and job creation in India at a time when the economy is in a slump and the government is hoping for a V-shaped recovery.
The sops for the telecom and network equipment will be available from April 1. The eligibility for the scheme will be subject to achievement of a minimum threshold of cumulative incremental investment and incremental sales of manufactured goods net of taxes, the Ministry of Communications said in a statement issued here.
Financial Year 2019-20 shall be treated as the base year for computation of cumulative incremental sales of manufactured goods net of taxes. It is not correct to use 2020-21 as the base in view of the dent suffered on account of COVID-19, a senior government functionary explained.
Also read: World-class products must be made in India: Modi
While new units will be eligible for the incentives, existing manufacturers can also avail sops in line with the incremental investments and production made by them. The PLI scheme provides sops to the tune of 6% in the first two years; 5% in the third and fourth years; and 4% in the fifth year. An additional incentive of 100 basis points will be available for small and medium enterprises for the first four years. The minimum new investment for small & medium units is ₹10 crore while the bar has been set at ₹100 crore for others. The government wants to attract global giants like Tesla and Apple to manufacture in India as this will provide the much-needed boost to the economy and help in reviving jobs lost to Covid-19 pandemic. The supply chain disruption during the Coronavirus pandemic that sparked off a debate over sourcing of items from China and the Ladakh border tussle have also resulted in enhanced focus on 'Made in India' mantra that is being pushed through "Atmanirbhar Bharat".