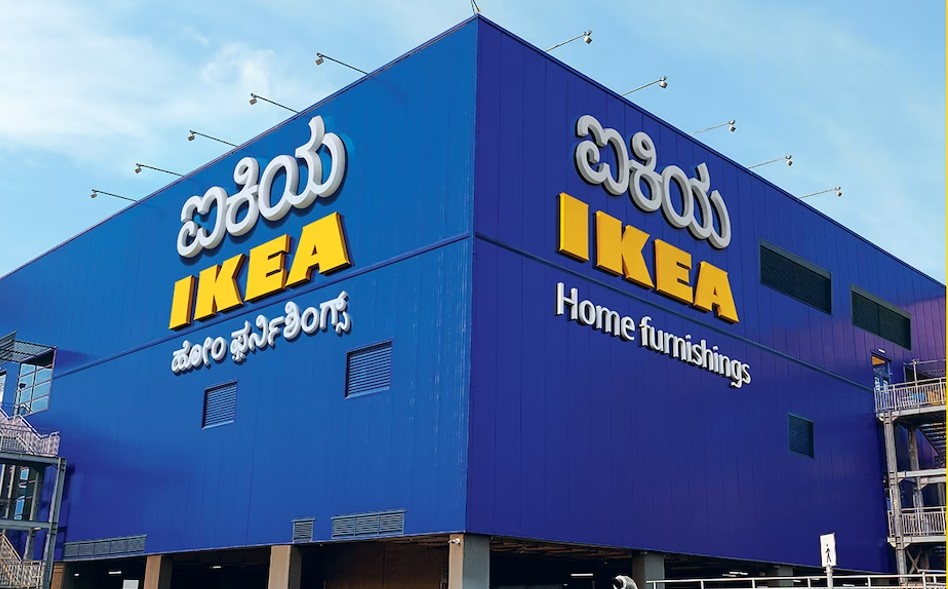 Jobs: IKEA Bengaluru opens with a bang; more hiring on; check out jobs; how to apply
IKEA, the Swedish home furnishings retailer, opened its first store in Bengaluru on June 22 and now the company has invited job applications to fill various positions at the facility in Karnataka.
On its website, IKEA India said, "We're a diverse group of down-to-earth, straightforward people with a strong passion for home furnishing. We all share an inspiring vision: 'to create a better everyday life for the many people'. This brings all of us together and builds our inclusive, open and honest culture."
Also read: All you want to know about the Bengaluru IKEA store
It added, "We are making room for people passionate above making rooms for people. Apply today. We are now hiring in Bengaluru."
Those interested can visit IKEA's website and apply.
IKEA said it has been sourcing from India for 35-plus years with close to 50 suppliers and working with over 45,000 direct employees and 400,000 people in the extended supply chain in India to produce for IKEA stores worldwide. IKEA also works with Indian social entrepreneurs, engaging 1500-plus women artisans to produce unique limited-edition products for its global store.
Positions to be filled at IKEA Bengaluru
Supply Planner, Textile Carpets
Supply Planner, Textile Products
Supply Planner, Category Area – Metal, Plastic, Float Glass, and Electronics
Project Leader (Expansion Logistics)
Product Compliance Specialist
Multichannel Network Project Manager
Senior Cyber Engineer
Cyber Engineer
Service Fulfilment Operations Developer
Sales Co-worker (Basic Team)
Public Relations Leader
Succession Planning Specialist
Goods Flow Team Leader – VR Mall
SSS Team-Leader – VR Mall
Massive crowds
Meanwhile, IKEA Bengaluru witnessed massive crowds at its store, and the wait time to enter the store was three hours.
"Bengaluru, we are overwhelmed by your response. Current wait time at Nagasandra store is 3 hours. Please plan accordingly or shop online," IKEA India tweeted on Saturday (June 25).
Bengaluru, we are overwhelmed by your response❣️ Current wait time at Nagasandra store is 3 hours. Please plan accordingly or shop online. For latest wait time updates, visit: https://t.co/XF0WzAZPFE

— IKEAIndia (@IKEAIndia) June 25, 2022
Several Twitter users shared videos of people standing in long queues outside the IKEA Bengaluru store.
Spread over 13 acres on the busy Bangalore-Tumkur Road, the IKEA store at Nagasandra displays 7,000-plus home furnishing products, of which over 25 per cent are sourced locally. Over 1,000 local artisans are already working in tandem with IKEA, making sofas, upholstery, armchairs, furniture, plastic, and metal articles.
IKEA India, part of Ingka Group opened its first retail store in Hyderabad in August 2018. The Navi Mumbai store opened in December 2020. IKEA India also opened its first city-centre store in Worli in December 2021.
It's not MLAs queuing in Maharashtra to form government,
It's not an immigration queue to enter our country,
It's not a vaccination queue to avoid Covid wave,
It's not pilgrims queueing in Tirupati for darshan,
It's the opening of IKEA store in Bangalore!
pic.twitter.com/Qqnd0p9n8v

— Harsh Goenka (@hvgoenka) June 26, 2022