In a recent incident, the residents of Singriyawan village near Bihar capital Patna took a man's corpse to a bank and kept his body there for three hours demanding withdrawal from the deceased's account. Bank officials, however, refused withdrawal stating the deceased had not made any nomination for his account, but released some money from their Corporate Social Responsibility fund.
Though nomination facility for bank deposits was introduced in 1985 itself, still there are cases like this wherein no nomination details are provided by the account holder. Absence of nomination makes claim settlement difficult for the bank as well as for the claimant.
Commercial banks have ₹14,578 crore in unclaimed deposits, as of 2018, as against ₹11,494 crore in 2017. There reasons behind this may be that the legal heirs are not aware of the deposit details. Or there aren't any legal heirs or there's a dispute among them.
Advertisement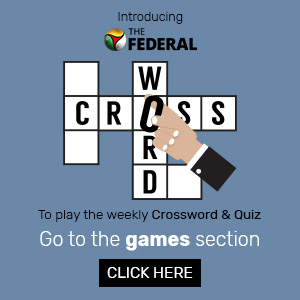 In the absence of any nomination, a claim has to be made by legal heirs, hence the process is cumbersome. For nominees, the process is rather easier and without much formality as they are required to furnish only the death certificate of the deceased and a claim form.
There is no denying that banks are trying their maximum to impress upon their individual customers to file nominations and as per the Reserve Bank of India directive, if a customer does not wish to nominate anyone, a suitable declaration to that effect must be made. It may be noted providing nomination for bank accounts is not compulsory.
Related news | Stretched valuations of financial assets a risk to financial stability: RBI
After the introduction of nomination facility by the gazette notification of The Banking Companies (Nomination) Rules, 1985, the rules have not been revisited for a very long time. This despite the fact that over the years, many changes have taken place in the delivery channel adopted by banks, necessitating modification in the nomination rules.
The nomination rules permit nomination for deposit accounts, safe custody of articles, and safe deposit lockers of individuals (and also proprietors).
For deposit accounts DA1, DA2, and DA3, forms have been prescribed for providing nomination, cancellation of nomination, and variation of nomination respectively. For safe custody of articles, SC1, SC2, and SC3 forms have been prescribed. Similarly, for safe deposit lockers, SL1, SL1A, SL2, SL3, and SL3A forms have been prescribed.
Can you provide nomination via net banking?
When nomination rules were framed in the 1980s, there was no online banking system and thus, the prescribed forms are only for the old manual system. While all term deposits can now be opened through net banking, there is no provision to make a nomination at the time of account opening. Customers must visit the bank branch physically and provide necessary nomination details. The nomination form contains a column for witnesses of the nomination, thus making it necessary that a physical form is submitted.
The RBI, however, may change the rules to provide nomination through net banking and without requirement of any witness.
Related news | RBI's proposal on banks fires up NBFC stocks, but ex-chief Rajan worried
In some banks, it has been seen that a declaration is taken to make the nomination provided for savings accounts automatically applicable for term deposits too. The validity of such practice is questionable as term deposits do not have any such prescribed form as per the nomination rules. It is not clear how there can be a valid nomination before opening any account.
Can you have more than one nominee?
As per present rules, there can be only one nominee for a deposit account. Though the right of a nominee is to receive and not appropriate the balance in the account, people intend to use the nomination facility to settle the amount in favour of someone, so that the recipient can inherit that amount.
When a depositor wants to settle the amount to more than one person, nomination is not a suitable way out. While rules for dematerialized shares allow up to three nominees, such provision can be made for bank deposits too. When a safe deposit locker is jointly held, there's already a provision to have more than one nominee.
In case of multiple nominees, the depositor may be asked to specify the percentage of share for each nominee that shall total up to 100 per cent.
Nominee details
According to current rules, the nominee may or may not know that he/she has been made a nominee for someone's bank account. Even full details of the nominee are not obtained. The system can be modified to obtain identification details of nominees like photograph, signature, PAN, Aadhaar, etc. even via online method. This will inform the nominee about his/her nomination and help easy settlement of balances of deceased persons.
(The author is a retired banker)