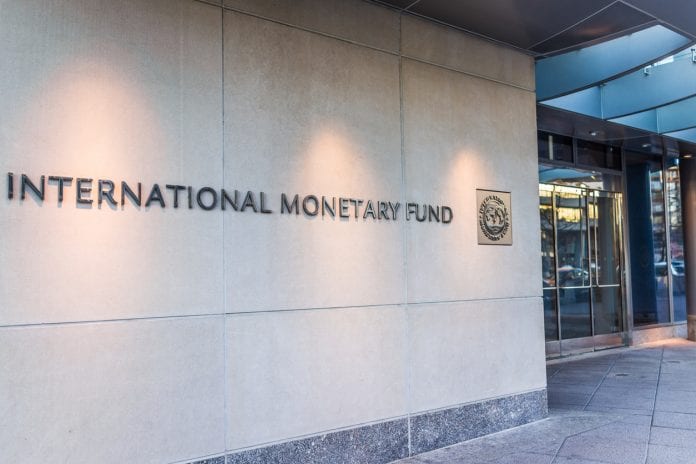 The International Monetary Fund (IMF) on Friday (October 19) backed India's recent decision to bring down corporate income tax and said that it has a positive impact on investment.
"The monetary policy stimulus and the announced corporate income tax cut are expected to help revive investment," said Changyong Rhee, Director of Asia and Pacific Department, IMF.
However, it also said that India should address continued fiscal consolidation and secure long-term stability of fiscal conditions. "We believe India still has limited fiscal space, so they have to be careful. We support their corporate income tax cut because it has a positive impact on investment," Rhee told reporters.
Also read: Investor wealth spikes ₹2.11L cr after Centre slashes corporate tax rate
Anne-Marie Gulde-Wolf, Deputy Director, Asia and Pacific Department, IMF, stated that India should address the non-bank financial sector issues. "While there have been improvements that have been put in motion, including efforts to recapitalise the state banks, the issue of non-bank financial institutions remains partly unresolved and regulatory equity is one of the issues that need to be achieved," she said.
She claimed that India has a fairly high level of debt and that fiscal consolidation needs to be given priority. "However, implementing fiscal consolidation in the context of a federal system is much more complicated. The level of fiscal structural issues and challenges are different in different states," she said.
So one of the ways in which the IMF is engaged in this question is that it has a regional training institute that has started working with the individual states on strengthening fiscal management at the state level, Gulde-Wolf said.
Also read: GST demands ignored, but will corporate tax cut push consumption?
Regarding surveillance engagement with India, she said that the IMF is placing more emphasis on the need to coordinate the fiscal state level activities and fiscal activities better. "The authorities are taking this seriously and are working on it," Gulde-Wolf said.
Meanwhile, global finance ministers agreed on Friday to double the pool of money that the IMF can use to help distressed countries but put off giving more votes to emerging economies once again.
The IMF has been working to restructure its voting shares to give more weight to growing economies like China, India, and Brazil, but a few traditional powers have resisted since they stand to lose influence in the institution.
Also read: Despite IMF projections, India still among fastest-growing economies: Nirmala
Despite a prior commitment to complete the new voting distribution soon, IMF members postponed the allocation of votes at this week's annual meetings, and instead decided to deal with this issue at the latest by December 2023, according to a statement given on Friday.