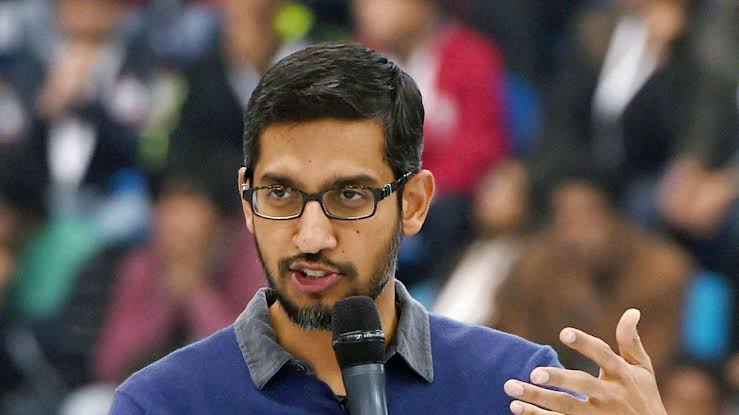 Google CEO Sundar Pichai will take a substantial reduction in his salary following layoffs and "unfavourable" economic conditions.
During a recent town hall with Google employees, Pichai stated that all roles above senior vice president level will experience a significant decrease in their annual bonuses.
He linked compensation for these senior positions to company performance. The exact percentage and duration of the salary cut were not specified.
Also read: After Microsoft, Google's Alphabet to lay off 12,000 employees globally
Pichai recently received a salary increase just before the company announced layoffs. The increase was acknowledged by the board of Google's parent company, Alphabet, citing his strong performance as the CEO.
This included an increase in performance stock units (PSUs) from 43% in 2019 to 60%, and two tranches of PSUs worth $63 million each and $84 million in restricted stock units. The vesting of the award will be based on Alphabet's shareholder return compared to other S&P 100 companies.
Also read: Will Google India follow same regime as in Europe with regard to pre-installed apps in Android phones, asks SC
Pichai's annual salary has been reported to be $2 million, according to a filing from 2020. His net worth was listed as ₹5,300 crore in the 2022 IIFL Hurun India Rich List, a decrease of 20% from the previous year. Despite this dip, Pichai still ranks among the richest professional managers in the country.
Just prior to the company meeting, Pichai declared the elimination of 12,000 positions across various departments. Employees who were affected expressed surprise and frustration, stating they were not prepared for the job cuts.
Additionally, they reported that Google abruptly revoked their access to internal office groups. Some even claimed they found out they had been let go when their ID access changed from green to red.
Also Read: CCI ruling may increase privacy risks; smartphone prices will spike: Google
Many of the 12,000 impacted workers had been employed at Google for close to a decade or longer. These individuals felt disillusioned, as they believed the layoffs were not performance-based.
Pichai, however, clarified in the company meeting that the job cuts were not arbitrary. The process of layoffs at Google began in the US and is expected to spread to other countries, including India, in the upcoming weeks.