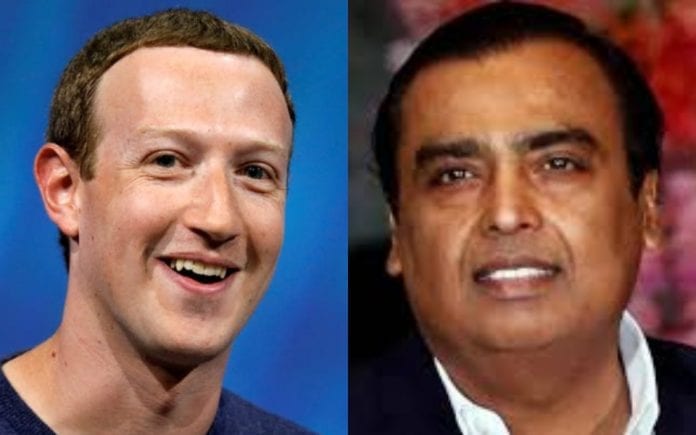 Fair trade regulator Competition Commission of India (CCI) on Wednesday (June 24) approved Mark Zuckerberg-led Facebook's bid to acquire a 9.99 per cent stake in Mukesh Ambani's Reliance Industry Limited's (RIL) telecom arm Jio Platforms.
According to the documents, Facebook will acquire the stakes via Jaadhu Holdings LLC, a new entity. CCI informed about the approval of the stake through Twitter.
After this approval, Facebook's entity Jaadhu Holdings has now become the largest minority shareholder in the company.
Advertisement
@CCI_India approves acquisition of 9.99% stake in Jio Platforms by Jaadhu Holdings LLC.

— CCI (@CCI_India) June 24, 2020

On April 22, Jio had announced an investment of ₹43,754 crore from Facebook, thereby kicking off a series of investments into the company. Since then, Reliance Industries, has sold 24.70 per cent stake in Jio Platforms for ₹1,15,693.95 crore through 11 such deals.
RELATED NEWS: Reliance sells 1.8% in Jio platforms for ₹9,093.60 cr to Abu Dhabi firm
Along with the stake sale, Jio Platforms, Reliance Retail and Facebook's app-based messaging service WhatsApp have also entered into a commercial partnership agreement. This deal is to accelerate Reliance Retail's new commerce business on the JioMart platform using WhatsApp to support small businesses.